There was a very quiet announcement on Monday: David Hill—a man most people haven't heard of, but whose innovations you know all too well—is leaving Fox Sports. Hill ran Fox Sports since its creation in 1993, and his departure sent sports media geeks into a tizzy:
Hill is the Roger Ailes of Fox Sports. He created a juggernaut where no blueprint previously existed and other sports broadcasters—CBS, ESPN, Turner, et al—aped a lot of what he created. He is moving to another part of Rupert Murdoch's empire where he will work on "broader initiatives," which seems code for: He's getting a sorta vacation.
Hill fits the Murdoch mold perfectly and only could have thrived there. He's an Australian, as are many of Murdoch's chief lieutenants (the editors of The Wall Street Journal and The New York Post are both Aussies, dudes whom Murdoch believes are swashbuckling tough guys in a world filled with effete, acclaim-whoring American putzes). And Hill set out a plan for Fox Sports that was utterly Murdochian. He was the rowdy pirate who blew up the way we watched American sports cause he felt the way we watched sports was stupid—and he was often times horribly wrong but sometimes got it exquisitely right.
G/O Media may get a commission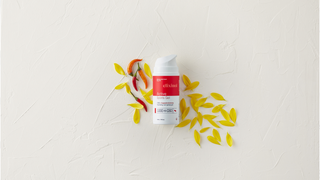 Hill's crucial idea about sportscasting, for better and for worse, was that there was no reason to restrict the viewing experience to the plan, literal reality that single camera might see. You could supplement, augment, and/or overshadow the game picture with information and images that didn't exist in real life.
What did he do?
The Fox Box, which gave us the score and time left in a game. An innovation as helpful and wholesome as the old baseball radio-announcer trick of keeping an egg timer in the booth, so as never to go too long without letting the listeners know who was winning. Where'd we be without it? Here's Hill talking to L.A. Times a couple of years ago:


The best [idea]was the score and the time. That came when I was watching an English football game and after 30 minutes I had no idea of the score or how long the game had been on.

Fox NFL Robot

Blue Light Around Hockey Puck. This would-be improvement succeeded in making a hard-to-watch TV sport even harder to watch. But the technology behind that also produced...

Yellow first down markers

Hill did not create the markers, actually. ESPN did. And he tried to claim credit for it later, which was wrong

Fox's frat-house NFL pre-game show

Tim McCarver, voice of the World Series

Diamond Cam, Catcher Cam, Gopher Cam, etc.

Six Super Bowls, 14 World Series, 18 consecutive seasons of the NFC and the 2018 and 2022 World Cup for a sports division that didn't exist two decades ago.
Before Hill came to Fox, he ran other parts of Murdoch's sports empire, in Australia and England. The origin story of how he got here—and started fucking with our sports productions—is fun (if a little apocryphal) and it's in this MediaWeek story that I can't find online:
Then in late 1993, Murdoch summoned him to the U.S. to help craft Fox's pitch to the National Football League for the National Football Conference broadcast rights, despite the fact that Fox didn't even have a sports division at the time.

"I was running Sky Sports in England for Rupert and was quite happy," Hill recalls, "when he asked me to come to the U.S. to assist in the NFL pitch." Hill was part of the Fox team that made the presentation to the NFL brass, but then went back to London, and admits he quickly "forgot about it."

A few weeks later, he recalls, "I was drinking some scotch whiskey at the Sky Sports Christmas party, and I got a call from Rupert telling me that Fox had been awarded the NFL contract. I had no idea what that meant for me. A few days later, a friend called from New York and asked me if I had seen the front page of that day's Wall Street Journal." Hill hadn't, but was told that in the third paragraph it said that he had been selected to run the new Fox Sports unit.

"I called Rupert who was in Los Angeles and he asked me where I was. I told him I was preparing to produce a soccer game for Sky Sports, and he told me I had better get to Los Angeles right away. I packed my bags and left that night."

[...]

Hill says he never really got a directive on how to proceed from Murdoch. "He's not big on mission statements," Hill says. "He just said to do it right."
And sometimes Hill did! And glowing puck be damned, he really did not care what we thought about it.