The Nationals are depressing. After another disappointing loss Sunday afternoon they're a ho-hum 37-31, having just been swept by the crummy and forgettable Toronto Blue Jays. They can't hit the damn ball: they're 10th in the National League in runs; they're a miserable 11th in on-base percentage; none of the three Nationals who've had at least 200 at-bats is batting better than .256; Bryce Harper is now batting a putrid .217 on the season. This is all—all of it—absolute bullcrap.
Right now the Nationals have three things going for them: they've got the second-lowest team ERA in the NL; Juan Soto is 19 years old and already he's an indispensable part of their everyday lineup; and they're stealing an awful lot of bases. They're second in all of Major League Baseball in swiped bags, with 54, and they're doing it at a perfectly respectable 79 percent success rate, good for fifth-best in the majors. This isn't exactly in their DNA, either—as recently as 2015 the Nationals were among the most conservative running teams in baseball, swiping just 57 bags the entire season. They've been steadily increasing their aggression in the years since, so that last season they finished fifth in baseball in stolen bases.
What has changed is personnel, as you'd expect. This season they're being led by speed-demons Michael A. Taylor and Trea Turner, who now rank first and third in baseball in stolen bases, respectively. Turner came to the Nationals from the Padres pre-loaded with a reputation as a dynamic and lightning-quick leadoff type. Taylor, on the other hand, has always been fast, but he's also always run sort of stiffly, and he's never been a real terror on the base paths. Taylor attempted just 19 stolen bases in 138 games in his first full season in the majors, in 2015; in 118 games last season he attempted 24 swipes, and succeeded on 17 of those tries. He's played in 67 games so far in 2018, and he's already stolen 21 bags, on 25 attempts. He and Turner have combined for 46 stolen base attempts, more than 13 whole teams.
Taylor is slashing an unimpressive .236/.301/.391 this season—he's mostly turned back into a pumpkin after a promising 2017—but he got on base three times on Sunday, and stole four more bases—tying a Nationals record for stolen bases in a game—and scored a pair of runs in what was ultimately a losing effort. Taylor had three stolen bases by the end of the fourth inning Sunday, including this uncontested swipe of third:
G/O Media may get a commission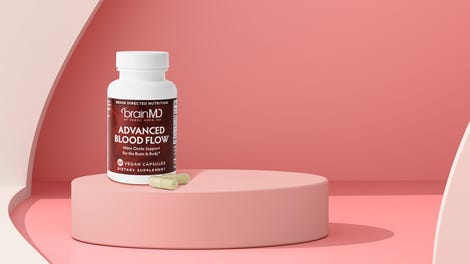 Taylor's big day marked the sixth time that a major leaguer has stolen at least four bases in a game since the start of last season, but also the third time it's been done by a National during that span after Turner pulled it off twice in 11 days last June. First-year Nationals manager Dave Martinez encouraged aggression in all its forms back in spring training, preferring it to conservatism that might keep his players from maximizing chances. Washington's season would be going a lot better if their guys would start, you know, hitting the ball, but while that is apparently still outside of their capabilities, at least they're putting on a good show in those all-too-rare instances when they get on base.