There was once a time when China were one of the biggest names in women's soccer. A time when, come a World Cup, you could pencil the then-giants of Asia into the knockout rounds and rightly expect them to make a run. That time has passed. Now, no one really knows what to expect from this team.
While never winning either of the two big tournaments, China did take the silver medal in the 1996 Olympics right before being forced to watch a sports bra-clad Brandi Chastain scream with joy after finishing the Steel Roses off in the final of the 1999 World Cup. From the late '80s to the late '90s, China were really, really good.
The story has changed pretty significantly of late. The Chinese failed to qualify for both the 2011 World Cup held in Germany as well as the 2012 Olympics in London. They've had trouble imposing themselves on the big international stages (since 2000, they've either failed to progress out of the group stage or lose in the first knockout round in every major tournament they've qualified for), have been surpassed by Japan as Asia's dominant team, and don't look too likely to perform much differently this time around.
Group A is wide open behind the Canadian favorites, so China could very well find themselves finishing second or even getting one of the third place knockout round spots, but don't count on them doing much more than that.
Roster
Goalkeepers: Zhang Yue (Beijing BG), Wang Fei (Turbine Potsdam), Zhao Lina (Shanghai Vinpac).
G/O Media may get a commission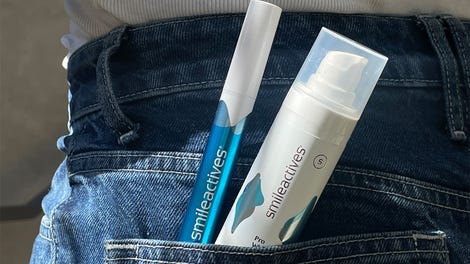 58% off
Whitening Powerhouse Pen & Gel Duo
Defenders: Liu Shanshan (Hebei Zhongji), Pang Fengyue (Dalian Junfeng), Li Jiayue (Shanghai Vinpac), Wu Haiyan (Shandong), Li Dongna (Suwon FMC), Wang Shanshan (Tianjin Huisen).
Midfielders: Xu Yanlu (Jiangsu Huatai), Ma Jun (Daejeon Sportstoto), Wang Shuang (Wuhan Jianghan University), Tang Jiali (Shanghai Vinpac), Lei Jiahui (Henan), Han Peng (Tianjin Huisen), Tan Ruyin (Guangdong Sports Lottery), Zhang Rui (Liberation Army FC), Wang Lisi (Jiangsu Huatai), Ren Guixin (Changchun Zhuoyue).
Forwards: Li Ying (Shandong), Zhao Rong (Beijing BG), Lou Jiahui (Henan), Gu Yasha (Beijing BG).
Nickname
The Steel Roses
FIFA World Ranking
16th
Manager
Hao Wei
How They Play
Uh, they play ... pretty well, I guess? Nobody really knows much about these women.
Manager Hao Wei's squad is young, inexperienced, and largely untested. Of the 23 women on the team, the oldest players are the five 26-year-olds. In a tournament filled with national luminaries who've earned north of 100 caps for their teams while capturing the hearts and minds of their countrymen year after year, China have two players who've made more than 50 appearances, the most decorated one being the 24-year-old forward Gu Yasha and her 87 caps. We're not exactly talking about a team full of players like Homare Sawa—the Japanese midfielder who'll likely earn her 200th cap in this, her record sixth World Cup—here.
To top off the fact that not many have watched the team itself in international matches, most of the individuals play their club soccer at home in China, which isn't exactly a top league with tons of Youtube highlights. Besides goalkeeper Wang Fei, who plays for a good team in Germany, and two others who play in South Korea, the rest play in relative obscurity in China.
And not only have few watched these players play very often, the competition they have faced en route to Canada has been a bit watered down. Yes, China qualified for this tournament after failing to in both the prior World Cup and the last Olympic Games, but their chances to make it to Canada received a huge shot in the arm when a handful of North Korean players failed doping tests during the 2011 World Cup. For those violations, FIFA automatically disqualified North Korea for this edition of the WWC, kicking out what would have been stiff competition for those precious World Cup berths of the Asian federation.
We might as well try to give you some semblance of what to expect, though. Here's a positive video, when China smacked up Argentina 6-0 this past December:
Here's a not-so-positive one from about a year ago, when the USWNT carved them up for a 3-0 win:
It's not much, but you can see that China tend to stick with a fairly standard 4-4-2 formation and attack down the flanks, looking to get crosses and cut-backs into the box. As you can tell, the efficacy of this strategy greatly depends on the opponent. (In fact, that victory over Argentina was the last time the Roses won, losing six and drawing four in the warm-up tournaments and friendlies they've partaken in ahead of the World Cup.) In this group, that could very well be enough to make it out.
Fixtures
June 6, 6 p.m.: China vs. Canada at Commonwealth Stadium
June 11, 6 p.m.: China vs. Netherlands at Commonwealth Stadium
June 15, 7:30 p.m.: China vs. New Zealand at Winnipeg Stadium
All times Eastern