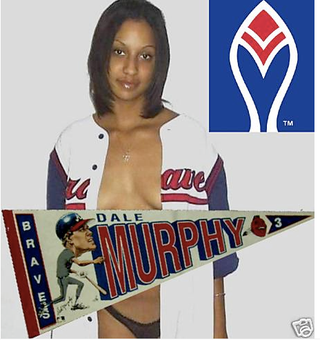 We get a massive amount of tips in our inbox each week. Some are pretty interesting, but don't get published for one reason or another.
It's usually because they're just so absurd or really lack even the most tenuous of news angles to give them the go-ahead. Other times it's because they're just absolute horseshit. But every Friday until we get sick of running them, we'll present to you some of these not-so-shiny gems. All items should be treated as [Sic'd]. Enjoy...
Yeah, I Have No Idea
the oddest pairing I've ever seen
Internet Explorer Users Love The New Commenting System
•
Tell them to start over. I have years of experience with this sort of thing. When you get the first substantive complaint, you back off to the prior version until you get things fixed. The non-paying customers are the worst.
•
Clumsy looks funny, doesn't it? Anyway, the new comments setup is awkward. I find myself looking at Deadspin less often. Perhaps I'm burned out - the humor is harder to find.
•
The layout of the comments is basically unreadable. I used to be a regular visitor of your site (At least 3 years), but I have to admit; I'm finding your product not worth the hassle. It's a shame too. You guys had a good thing going.
•
Well - It is NOW. I had been loving the site - it provides a great service in supplying me w/ plenty of mirth and sports info thruoghout the day. However, since the "commenting re-format", I constantly get the "Internet Explorer cannot display, etc...." At work, if I hit the refresh arrow, the page comes back up, but then I get "A script is running which slows down blah blah..." At home ,where I have pretty minimal security settings, The page comes up for a few moments, then - "Internet cannot display.....", but the page will not come up at all when I refresh - so no dice at the house whatsoever - which sucks. What was wrong with the previous format? Besides the fact that it worked, it was also easy to read, keep track of, etc... By putting latest comments at the top - you screw up the whole flow of the "thread narrative". I know many sites use this format - but I have never understood this. Who wants to read a book backwards? What good does a comment on page "1" do me when it references a comment on page "3"? I hate to complain - cause I really dig the site, and it helps me get thru the day w/ a smile - but WTF with the new format????

- A loyal reader/chuckler to self that everybody at work probably wonders about - (esp. when I try to explain a post and/or comments to someone who has no frame of reference - fuhget about it)
•
Big fan of the site…been away for a few weeks on vacation and it seems the comments have changed and for some reason my computer keeps crashing when I click on a post. Did I miss something? Do I need to update something on my computer for the comments to load successfully?
•
Don't you realize how completely ridiculous it is to post any sort of comment up to Deadspin now? On a linear level, as well as a fucking common sense level, it's completely retarded.
Who benefits from this?

At this point, I'm sure you've decided that you've grown up, and now don't need my readership....I truely hope that you continue to thrive, as I still have fond memories of what this sight used to mean....

WTF,

flightjkt
Fucking Thanks
He's Right: Drew Magbarey Is A Punk
Don't know how I landed on your blog, but never again- Drew Magbarey is an immature punk and moron. Clean it up or stay where you are (nowhere)
And Choi Turns Out To Be The Nicest Person On The Planet
Hello~ ajd

I was so proud of meeting you.

It was a very impressive interview, your comfortable office, nice weather.

and now I got some questions about your blog.

1. what is your blog`s motto?

what message do you want to give your readers?

2. what does the 'deadspin' mean?

3. among a lot of gawker`s blogs, which is deadspin`s location? (you know) a kind of ranking...

pageview, revenue,

4. during the interview, I thought your blog is not a just blog but a 'new media' as your influence,

now that you`ve become a popular, powerful...

how do you keep the balance between presenting promotional content and genuine content?

your answer will be very helpful for me.

thank you.

Choi