We get a massive amount of tips in our inbox each week. Some are pretty interesting, but don't get published for one reason or another.
It's usually because they're just so absurd or really lack even the most tenuous of news angles to give them the go-ahead. Other times it's because they're just absolute horseshit. But every Saturday until we get sick of running them, we'll present to you some of these not-so-shiny gems. All items should be treated as [Sic'd]. Enjoy...
He Just Seems So Friendly! And Foreign!
Hello Deadspin guys! Here's a tip to keep the Olympics interesting for you: (Link NSFW-ish, sidenipple)Madeleine Dupont from the Danish curling team, posing topless for a calendar put together by the European Curling Federation(for charity apparently.) Do with it what you like!
Best,
Andreas
Yes, Andreas Has
SUBJECT: Has anyone noticed...
All the good looking ladies participating this year? Check out the Denmark curling team. Someone needs to put a collage together with some of this year's participants.
G/O Media may get a commission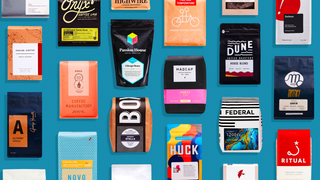 Get $25 free
Trade Coffee - National Coffee Day
Much better than the giant Russian women that dominated long ago!

Terrell Owens, Hanging

Not sure if the tips box worked, so I figured I'd email.
Found these pics of TO partying it up on his trip to Australia last month on tennis player Edina Gallovits' facebook page. TO looks like the life of the party. Cheers.
Where "Rooll Tide" Is The New "Wash Me"
Attached pics taken at lunchtime today on a highway in Montgomery, Alabama.
Don't blame me, I'm just here on business. I am not a Gator fan.
Like many Floridians I'm a transplant and still a Penn State fan.
J.J. Redick Piques Curiosity
Tell me more about jj redick's rapping! Please, anything new?
Sent on the Sprint® Now Network from my BlackBerry®
One Day, One Of These Fine Institutions Will Win A Pulitzer
Someone probably already sent you this, but I thought you might get a kick out of it.
Dale Arnold, one of the midday hosts on WEEI, after the Tiger statement, made mention of how he fully expected "reporters from The National Enquirer, TMZ, Deadspin, places like that..." to take the statement and completely deconstruct it, tear it down.
Not sure if it's good or bad to see you lumped in with TMZ and The National Enquirer. But at least he called you guys reporters...
— Dave
The Ballad Of Tony Tippins
Bill Has A Point, Mike
I know this wont be read because you are busy swimming in the money disney pays you, but you are a fat piece of crap for saying what you said about lindsey. how do you walk around saying stuff like this and second to none you never played a sport? you just sit in a chair and bitch and moan all day. you give journalists like i, a damn journalism STUDENT a bad name. i hope you bite it on a snowboarding pipe and break your neck man.
no wonder you are fodder for deadspin.com
mike
—————
From: Plaschke, Bill
Date: Wed, Feb 17, 2010 at 4:44 PM
To: michael xxxx
hey mike...thanks for the note..if you're a journalism student, then surely you must know the potential consquences of e-mails in which you write that you hope someone breaks his neck...
I Have No Idea What This Product Is, Sir, But It Sounds Terrifying
A.J.:
Came across your blog on Tiger Woods and Joslyn James and thought you might be interested in the news release below that's going out today. RealTouch is a product of AEBN, the world's largest paid VOD company. It can't give people the Tiger experience on the golf course but in this case, it can provide a different insight on what it's like to be him.
There are a number of Carl Spackler quotes that I could run with here but I'll resist the temptation.
Please let me know if you'd like more information. Other photos are available as well.
Best regards,
Steve Goldberg
Director, RealTouch Media Relations
Tiger's tail to be featured on RealTouch.com
Want to walk in Tiger's shoes? You can at www.RealTouch.com. Perhaps walk isn't the right word.
Everyone on earth knows by now how the world's greatest golfer Tiger Woods played ought of bounds with a trophy case full of blondes, brunettes and redheads. But wait, there's more!
One buxom birdie from Tiger's harem went public this week about Wood's accuracy off the course. Porn star Joslyn James told the New York Post and other media that Tiger impregnated her not once but twice.
Was it worth it? Decide for yourself. A scene featuring James and her prodigious skill set goes live at RealTouch.com on Wednesday, February 17. Tiger's other play in the porn star rough, Holly Sampson is also featured with two scenes on RealTouch.com.
RealTouch is the future of adult video entertainment, combining a proprietary haptic device with specially encoded online video that integrates sight, sound and touch to create a uniquely immersive experience. What you see is what you feel, where you want to feel it.
This new state of the art sex toy for men was recently named Innovative Product of the Year by industry trade magazine XBiz.

Apology Accepted, I Guess
sorry about this