This Sunday morning, as I do on every Valentine's Day, I will wake up to a message from my mother. Last year, it was a long email sent at an ungodly early hour, carrying all of her usual, heartfelt, holiday-appropriate sentiments: "Today is not only about boyfriends/girlfriends or husbands/wives but also about the love you share with your family and friends. Remember that your father and I love you unconditionally and infinitely." She also lightly reminded us, as she won't need to this weekend, that Valentine's is the anniversary of my grandfather's—her father's—death.
I was a 19-year-old college sophomore when my grandfather—K.D. Patel, aka K.D. Morning —passed away. He had lived a healthy, rigidly routined life, walking the streets of Vadodara (a city in Gujarat, India) at the crack of dawn. Dadaji, as we called him, was popularly known for taking care of business before stores were open to the public, chatting with locals who yelled down to him from their verandas and, most importantly, wishing literally anyone who looked in his direction a "good morning." His most outwardly spiritual gesture was to pray toward the sun, as it served as a symbol of life, energy, and renewal.
Dressed plainly in a white linen shirt and white pants (the same outfit he wore every day), K.D. Morning was a small, unassuming man. Looking at him, you wouldn't expect him to be a beautiful orator that had marched with and spoken alongside Gandhi. His wrinkles were so deeply set that it was impossible for me to picture him as anything other than weathered, wise, and elegant. It was likewise difficult to imagine him building his own home in 1930s downtown Vadodara; he and his wife had grown up in smaller towns farther away from the bustle and the trials of inner-city living. But he always had good faith that his neighborhood would flourish with hard work and community support. And though he lost his run for mayoral candidacy in the late'60s (a loss marked by the narrow margins and political imbalance following WWII-era, British-occupied Gujarat), he carried this belief with him throughout his life.
As a kid, I spent my summers playing in his home and bothering the artists and students who rented rooms on the floor above ours. I grew up lounging on the swing on his veranda and watching as vendors pushed their vegetable and fruit carts past, shouting, "Shak! Bhaji!" when they saw curious eyes scoping out their goods. My mother was a sucker for roasted nuts and street food; I loved mangoes and the far less sweet jambu fruit. When my grandfather caught us eyeing the snacks, he'd call down to the street, sending either a basket tied to a rope or a giddy child (my brother and I fought for the honor) to collect our treats.
That veranda is where I can picture him most clearly now, sipping on his daily whiskey and smoking a cigarette while keeping watch over the rickshaws, schoolchildren, and scooters that racketed through the streets. On the rare occasions when he got agitated, he'd brandish an umbrella with comical sincerity, yelling at some monkey that had strayed from its troupe and hopped onto our balcony. It was so unlike him to get worked up over anything that, as a child, I once made it my mission to provoke him. One day I deftly snuck away from my busy grandmother and followed Dadaji from a distance as he went on his routine walk through the city; an observant grocer pointed me out to him, and after a brief scolding, I was given an ice cream and allowed to accompany him for the rest of his errands. "This is my mischievous granddaughter," he'd say, introducing me. "She is a very silly girl."
G/O Media may get a commission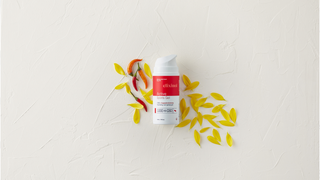 As outspoken as he was in public, my grandfather was quiet at home. He let others do most of the talking, but when he did speak, he did so plainly and eloquently. And, growing even quieter with age, he still repeated one thing to me, my brother, my father, and my mother as if it was of profound significance: "You are great," he would tell us in his thick-accented, formal English. He meant it in the grand, awe-inspiring way, of course. As we grew older ourselves, that ceremoniously delivered sentiment grew to be another joke. "You are great!" my brother and I would chant, poking one another while giggling hysterically. If my grandfather overheard us, he would smile and chime in earnestly: "Yes you are. You are great."
From a letter Dadaji wrote to me, saved in a journal I kept during a visit in 1999:
You are Puja the Great, you will do great things. Your spirit is like the sun, bringing warmth. Work with love because you are lucky to have much of it. You are your mother's daughter and because of that good things will come to you when you deserve them. You are not Puja the Great, you are Puja the Greatest. We are blessed to have each other.
My mother was in Vadodara when my grandfather passed away in 2005. His health had been deteriorating, and she had made the trip to take care of him. I remember her calling me and telling me he'd be going any day now, and that it was important for me to call him. But she warned me that he had started to lose his memory and, though he asked for my brother by name, he could no longer remember mine. She delivered this news in tears, assuring me that it was a product of huge gaps in his memory, and adding that the doctor said his business-mind was more likely to remember his male relatives as he undertook end-of-life preparations.
The next day—Valentine's Day—I called the number she had given to me three times. Each time, as if programmed to do so, I hung up once the phone hit its third ring. I lied to my mother by email and told her my international calling card wasn't working, and I asked her to give my grandfather my love. The truth was that I couldn't stand it emotionally. The truth was that I couldn't handle saying goodbye to someone who no longer remembered why I was important to him. A few hours later, my father called to tell me that Dadaji had passed, and that my mother wasn't able to talk on the phone to tell us herself.
That night, I acted as if nothing had happened. Some part of this was denial, some part an unwillingness to talk about it. My roommates went on their Valentine dates with their boyfriends. A friend of mine who I had a crush on came over to hang out—the significance of picking this day to be together was not lost on either of us. We listened to the Pixies and played games and made DIY stained glass while drinking cheap wine. (I will forever remember that he sent me an email afterwards that simply read, "Tonight was good.") And later, when I had mustered up the courage, I called the international phone number my mother had given me until she answered.
"He is in a better place," she said. "It was time." She hiccupped, crying. Then she said, "I will survive, because I am Sonal the Great," and that's what in the decade since has stuck with me: those words made me first understand what true heartbreak was, and that the greatest loves aren't always romantic. To this day, in moments of happiness and achievement (or anger), my mother reiterates Dadaji's mantra to herself, out loud: "I am Sonal the Great."
Last year, as I read my mother's Valentine's Day Morning email—directly off my iPhone in bed, which made that terrible day years ago feel even farther away—I thought about how difficult it must have been for her to write it. I can picture her in her nightgown with a Kashmiri shawl draped around her, huddled in front of the computer in our kitchen, a pot of strong Indian tea brewing as she tapped away with two fingers at 5:02 a.m. She would have inevitably gone on to perform minor religious rituals, making our Dadaji's favorite food (rice, milk, sugarcane stuffed parathas, and daal) and then leaving the platter in the trees in our backyard so his spirit could feast in the morning sun. And then, a few hours later, when she was sure that I was awake, she would text me one sentence: "Smile and have a Great day."
---
Illustration by Jim Cooke.