Ever since the legacy of Penn State football patriarch Joe Paterno came crashing down amid revelations that his longtime defensive coordinator Jerry Sandusky was a serial child abuser, and Paterno himself did just the bare minimum when he found out about it, the Paterno family has stuck to a familiar line—none of this was JoePa's fault. The family went on the public-relations offensive. They issued their own report. They did a sit-down interview with Bob Costas. And they sued the NCAA itself, filing a lawsuit that son Scott Paterno claimed for years would vindicate his father.
That lawsuit was very quietly dropped today, on a Friday afternoon leading into a long holiday weekend. The timing could not have been better for news the Paterno family would rather you didn't hear.
Soon afterward, the NCAA issued its own statement, making it very clear this was a not a settlement. The estate of Joe Paterno, son Jay, and Bill Kenney, per the NCAA statement, voluntarily dismissed the lawsuit. It goes on to eviscerate the entire conceit of the lawsuit and the Paterno family's claims.
"The Paterno family characterized this case as a 'search for the truth,'" said Donald Remy, NCAA chief legal officer. "Its decision today, after years of investigation and discovery, to abandon its lawsuit rather than subject those facts to courtroom examination is telling. We believe that the powerful record developed during discovery overwhelmingly confirmed what the NCAA has believed all along: the NCAA acted reasonably in adopting the conclusions of an eight-month investigation by Louis Freeh."

Remy noted the timing of today's decision by the Paterno family to voluntarily abandon its lawsuit was only hours before the NCAA was due to file a roughly 100-page summary judgment brief detailing the results of years of exhaustive discovery regarding plaintiffs' claims. He added the decision "represents a total victory for the NCAA."
"It is disappointing that so much time, effort, and financial resources have been wasted on efforts by the Paterno family in this litigation," said Remy. "We must not lose sight of the fact that the real victims are the dozens of innocent children abused by Jerry Sandusky. "
G/O Media may get a commission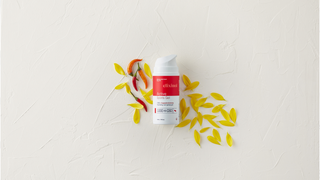 The announcement brought a quiet end to a lawsuit that the Paterno family and its helpers, like former Pittsburgh Steelers and Penn State running back Franco Harris, often publicly swore would vindicate them. They used the lawsuit for years to peddle a narrative of JoePa as victim—a narrative that, in their tellings, noticeably excluded discussion of Sandusky's victims.
Except there's no vindication to be had. Joe Paterno staked his entire reputation on doing "amateur football" the "moral way" and then did just the teensiest bit required of him to protect some of the most vulnerable members of society. When he found out Sandusky had molested a boy in a Penn State shower, he reported it to his supervisors—and that was it. In a recent court hearing, one ex-Penn State administrator said that Paterno knew about a previous report of molestation, back in 1998. So, yes, the Paterno legacy is in shambles. And the Freeh report remains imperfect and incomplete. And the NCAA is still a tool of wage and workers' rights suppression wrapped up in shallow marketing. There are no heroes here.