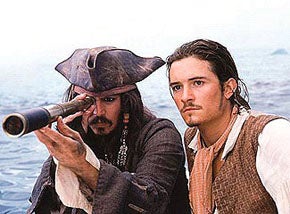 As this photo from the Patriots-Jets game would seem to indicate, New England may be guilty of stealing New York's defensive signals from the sidelines during their game on Sunday. Of course, why they would do such a thing is another matter ... it's like Lisa Simpson peaking at Ralph Wiggum's test answers. But there you have it. The NFL is now investigating the matter.
The investigation was first reported by ESPN.com, which said that NFL security confiscated a video camera and tape from a Patriots employee during New England's 38-14 victory Sunday. The employee was accused of aiming his camera at the Jets' defensive coaches, who were sending signals out to the players, sources told the Web site.
But even if they are cheating, the Patriots vow that the film will come in on time and under budget. And when it comes out on DVD, the extras will be fantastic.
Patriots Employee Accused Of Spying On Jets [MSNBC]
The Patriots Are Not Good At Subterfuge [100 Percent Injury Rate]