Nobody is allowed to say that this is finally the season when it all comes apart for the New England Patriots until they have been mathematically eliminated from playoff contention. Nobody is allowed to do it! But what we can do, a few hours after the Pats were handily beaten on national TV by a Lions team that looked dysfunctional as hell through the first two weeks of the season, is be honest about the fact that the Patriots, as currently constructed, are slow as shit.

The Lions are not a particularly fast team, and yet last night they looked like they were playing against a squad of old-timers in a parking-lot game. Nowhere was this more evident than the run game, where New England's defensive lineman were easily pushed aside while Kerryon Johnson and LeGarrette Blount dashed through holes, looking like much speedier versions of themselves. No Lions running back had run for 100 yards in a single game since November of 2013, and the fact that Johnson needed just 16 carries to break that streak tells you everything you need to know about how poorly the Patriots' front seven played.
Things weren't much better for the Pats on the offensive side of the ball. Rob Gronkowski spent his night uselessly plodding through double coverage down the seams, no other receiver was able to get open at all, and the backfield combination of Sony Michel and James White was underwhelming. The play of the receiving corps was particularly appalling—look at how much time Brady creates for himself here, only to be rewarded with nothing but blanketed receivers and a sack:
G/O Media may get a commission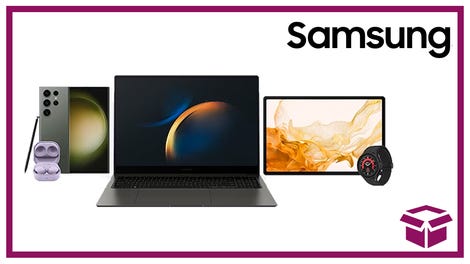 24 hour deals
Discover Samsung - Daily Deal
The Lions' defense got lit up for 48 points by the Jets in Week 1 and 30 points by the 49ers in Week 2, and yet somehow the Patriots could only manage 10 points. When Tom Brady throws for just 133 yards against a team coached by Bill Belichick's former defensive coordinator, something is very wrong.
Take a look at the Patriots' roster. Is there one guy on either side of the ball who seems capable of consistently making exciting, athletic football plays? The linebacking corps runs about as fast as a baby boomer types, none of the receivers can get open down the field, and the pass rush is non-existent. The eventual return of Julian Edelman should at least help speed up the offense a bit, but there are problems all over this roster. The Patriots have won plenty of games before while carrying similarly athletically-challenged rosters, but if Brady and Bill Belichick are going to scheme their way past the team's limitations yet again and win 12 games, they have a long way to go.
If there's any evidence that Belichick knows the limitations his team has shown in the first three games of the season don't come with an easy schematic fix, it rests in their decision to trade for Josh Gordon last week. Gordon was inactive last night, and his absence was glaring. The Patriots simply need some guys who can run fast and jump high and generally do athletic things, and Gordon, despite all of his baggage, is that. His acquisition at first read like the Pats taking a risk-free flyer, but last night he felt like a key missing piece. That's not exactly good news for the Patriots.