Today Philadelphia's district attorney got on the Twitter to muse about opening an investigation into Andrew Bynum's lack of contributions to the local basketball club. This fellow Seth Williams did so because Bynum, a very talented and thus very expensive professional basketball player, has earned a great deal of money from the 76ers without seeing much floor time. Actually, he's being paid $16.4 million this year and has yet to play a single minute. Nice work if you can get it.
Thus, as Philadelphia has lost more than 60 percent of its games this year, the fans there, never known for their forbearance, have begun to wonder what up. Especially when Bynum suggests, as he did this week, that what's keeping him off the court isn't medical necessity so much as medical preference: "I feel like it's my life. I'm 25 and I don't want to have no cartilage."
Following that rare grammatically correct double-negative on the part of Bynum, here's what Williams twoth:
G/O Media may get a commission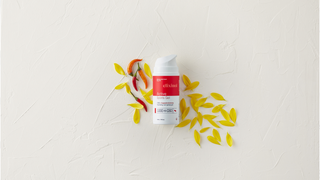 This is a nice stunt. Fans liked it. People rag on Bynum, and maybe rightly. But, really, we're talking also about a 25-year-old man who doesn't want to walk in pain for the rest of his life. This is a sporting culture that lionizes Willis Reed and his ilk. Meanwhile, when a player is making 300-something times what the average American household makes, pre-tax, then it's hard to see why he won't just pop some Advil. And it may irk Philly fans when he says, directly, "I don't want to play in pain." That seems to cut against the sort of classic American fortitude that Bill Russell's father taught him: "If they give you $10 for a day's work, you give them $12 worth in return." It punctures the image of pro athlete as human racehorse we like to entertain. What an honor it should be to cripple himself on our teevee!
But they're not my legs, or your legs, or Williams' legs. They're Andrew Bynum's legs, and he's got to use them for a few more decades yet. And his 22-34, ninth-place team is not the New York Knicks in Game 7 of the 1970 Finals. Big man's knees won't let him play? Get off his ass. He needs it to rest on.
Philadelphia's District Attorney Offers To Investigate Andrew Bynum For Fraud [SI.com]