We're doing a season-long NFL roundtable with our friends at Slate. Check back here each week as a rotating cast of football watchers discusses the weekend's key plays, coaching decisions, and traumatic brain injuries.
« Previous entry | Next entry »
From: Jeremy Stahl
To: Brian Burke, Tom Scocca
The futility of Cutler's McNabbian performance was certainly mesmerizing at times, but I'm still left with the same numbed impression that you got, Tom. Somewhere between Barry Sanders's Eminem impersonation to open the game and the first quarter's 10th penalty, I distracted myself by looking for Monday Night Football intros from years past.
G/O Media may get a commission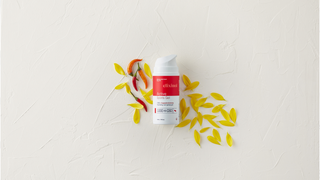 Despite all of Hank Williams Jr.'s idiocy over the past two weeks-and even despite this further ridiculousness—I still had a soft-spot in my heart for the man they call Bocephus. His anthem has been playing at the start of every Monday Night Football game since I was old enough to follow the sport. Up until last week's unpleasantness, I figured Bocephus and his rowdy friends would be coming over forever, even if they had to eventually digitally animate him Jackie Gleason-style. (That nostalgia, I think, had more to do with warm feelings for the Chris Farley "Call Me Bocephus" sketch than anything I knew about Williams Jr.)
The YouTube-hopping was an education. For example, did you know that Bocephus's anti-Obama monstrosity "Keep the Change" isn't his most despicable song? He's also got one called "If the South Woulda Won" about all of the hypothetical laws President of the Confederacy Hank Williams Jr. would enact (e.g., quick and speedy executions by hanging, currency with his father's face on it, etc.). Oh, and did you ever watch the original 1984 version of "All My Rowdy Friends Are Coming Over Tonight," in which Williams Jr. hires an escort/maid service to clean ketchup off of his floor in preparation for a party with Kris Kristofferson and Cheech and Chong?
Another byproduct of the YouTube-hopping was the discovery of some vintage MNF clips from the '70s and '80s. Rather than wasting time figuring out which legendary Jaguar should introduce the Jacksonville-Buffalo game in two weeks, I'd suggest that ESPN revive and update this trippy, Schoolhouse Rock!-style intro from 1975:
As for which team will fill the void left by the NFC's collapsing would-be juggernauts, I don't think the Eagles' combustion is quite as bad as everyone is making it out to be. The teams they've lost to—the Bills, the Giants, the Falcons, and the 49ers—could all reasonably make the playoffs. Andy Reid's team has to win the next four games in order to have any hopes of reviving its season, but three of them are at home and the fourth is at a stadium where they didn't have all that much trouble last year.
Of course, I am contractually obligated to tell you that only five teams have made the playoffs since 1990 after starting 1-4: the 1992 Chargers, 1993 Oilers, 2002 Titans, 2002 Jets, and 2004 Packers. All of those teams ended up winning their divisions, and three of them needed to win at least 11 games to do it.
I will go on record now in declaring that the NFC East is still winnable for Vick and the Team Formerly Known As Dream, and that a 10-6 or even a 9-7 record could suffice. Rex Grossman will gun-sling the Redskins out of contention as they enter a tougher stretch of their schedule. The Giants, who could barely beat the Cardinals two weeks ago and were embarrassed by the Seahawks this week, are too reliant on the streaky Eli Manning. Going back to last year, Dallas has played 10 consecutive games that have been decided by four or fewer points and their luck in these close contests will soon wear out. And keep in mind that the Eagles have lost just one divisional game—the same number as the Giants and the Redskins.
To me, the New York Jets are far more screwed than the Eagles. The Bad Dream Team, as those clever wags in the New York media have dubbed them, is in a division with two of the AFC's top four teams. They've lost a game to one potential Wild Card rival (the Raiders) and their schedule over the next six weeks (Buffalo twice, New England, San Diego) has the potential to end their season. This means that the Dec. 18 clash between the Jets and the Eagles could still be very meaningful. It will not, as Jets and Eagles fans envisioned it at the start of the season, serve as a Super Bowl preview. Rather, it looks like it will be the game where one of the teams—I'm guessing the Jets—will be eliminated from the playoffs.
By the way, did any of you hear Chris Berman share the news at halftime? There's a new all-time leading passer in professional football! We're talking about Canadian football, so Brett Favre can rest easy until they build a new exoskeleton for Peyton Manning. But with the way quarterbacks are passing these days—11 passers are averaging more than 275 yards per game—Cam Newton will surely have the American version of that record in no time. What say you, Brian? Are Brett Favre, Dan Marino, and John Elway all doomed to be overtaken by the Matt Schaubs of this new pass-friendly era?
Jeremy Stahl is Slate's social media editor. Before joining Slate, he worked as a sports editor at Yahoo U.K. in London and as a contributor for the Riviera Times in Nice, France.