The Phillies head into their game tonight at Marlins Park with a record of 6-21 in May. If you're keeping score at home, that's not very good. In fact, it's atrocious.

If you don't live in the Philadelphia metro area, can you name at least three active Phillies? Seriously, take a stab at it. You might come up with Michael Saunders (did you know he's playing in Philly now). Jeremy Hellickson? Howie Kendrick? Pat Neshek is in Philly now!
How about any of the Phillies' home-grown guys? You definitely know Freddy Galvis, and you've at least heard of Tommy Joseph, Odubel Herrera, Aaron Altherr, or Maikel Franco if you follow the sport, right??
They're still in rebuild mode, so fans are probably trying to trust the process, but this rebuild is looking pretty bleak for the time being.
The Phillies are by far the worst team in baseball, with an overall record of 17-33. They've lost eight of their last 10 games, 15 of their last 20, and somehow it can seem even worse than that:
G/O Media may get a commission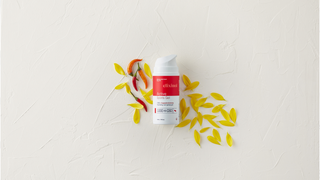 Essentially, this horrifying video of the Phanatic making a baby cry while holding it hostage is an apt metaphor for the Phillies' season so far:

So far this season, 26-year-old left fielder Aaron Altherr has been their best player, hitting .302/.394/.561/.955 with eight home runs. Tommy Joseph and César Hernández follow, but the team's offensive production drops off significantly from there.
This month the team has batted .228/.299/.378—not good, but not the worst in the league, and solidly above the Giants and Padres in most slash-line categories. However, the team is also pretty exasperated with supposed-to-be prodigy Maikel Franco, who is hitting .209/.268/.349. The Phillies say Franco was ill yesterday and that's why he sat out, but manager Pete Mackanin also told reporters the team is discussing sending Franco down to Triple-A. (Yes, he said it on the record.)
Vince Velasquez, meanwhile, went on the DL today after being pulled from last night's game with a right elbow flexor strain. He's had a rough season so far, but then again, the Phillies' rotation as a whole has had a rough season, with an ERA of 6.43 for the month of May. That's pretty much the equivalent of Jordan Zimmermann, Bartolo Colon, or Bronson Arroyo, and the latter two are older than the dirt they play on (no offense, guys). The bullpen fares a bit better, with Neshek providing a legitimate bright spot for the team, as he's allowed only two runs in 18.1 innings. At least there is that.
Regardless of improvements or decline one way or another, it's going to be a very long summer for the Phillies and their fans. If they're not getting stomped on by a contending team, they're going to be duking it out with other shitty teams in the National League. At least ballpark tickets will be really cheap.