The brand new Citizens Bank Arena in Ontario, California played host to an HBO Boxing After Dark card highlighted by Paul "The Punisher" Williams and Chris "The Nightmare" Arreola, with both men recording rather dramatic knockout victories. Arreola, the overweight heavyweight knockout machine, remained undefeated with a third round TKO over NABF belt-holder Travis Walker. Later on in the main event, Williams, the king of the light middleweights overcame a bad cut in his domination of Verno Phillips, who probably could have thought of a better way to celebrate his 39th birthday.
Arreola still looks like this country's top heavyweight title contender, albeit a rather doughy one, after his destruction of Walker. The veteran tested Arreola early, even sending him down to a knee in the second round before the heavy favorite came to life and began to lay into his opponent with an array of vicious power punches.
In a night of blood, guts and thunder, heavyweight Chris Arreola destroyed Florida fighter Travis Walker with so many huge punches in the second and third rounds that both the ring uprights and the arena were rocking.

Arreola finally finished Walker, after being down once himself in the second round and punching Walker to the ground twice himself in the same round, with a huge left hook. That left Walker crumbled in a corner, referee Jack Reiss hovered over him to make sure he had no ideas of getting up.
This is one of those things that you should probably just check out for yourself. It won't even take you very long, thanks to this handy editing!
G/O Media may get a commission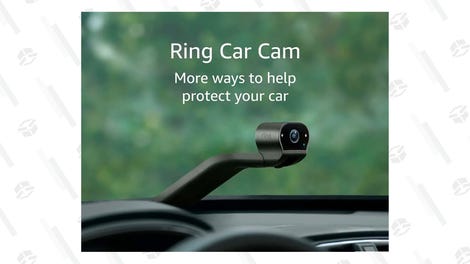 As if anyone had forgotten why Paul Williams is the most feared boxer in the business the Punisher put on a refresher course at the expense of the sturdy Mr. Phillips. Williams did suffer a nasty cut just above his right eye as a result of an accidental butt in the first round that resulted in quite a bit of blood, but it did nothing to slow him down. At 6'2" Williams is used to fighting with a distinct height advantage, and nobody in boxing utilizes the advantage with more authority (just ask the 5'11" Tony Margarito). The champ pounded away with plenty of leverage behind each hand en route to a stoppage that came between rounds seven and eight.
What's next for Williams isn't really sure, but if he and Alfredo Angulo could get together at sometime in the next couple of years that would be great. Of course now it's time to turn our attention to Saturday's hypefest of the year, Oscar vs. Manny. One's big and in the decline of his career, one's a pound-for-pound great in his prime who's fighting way out of his class!

LA Times: Fighters rock new arena
For more coverage, check out The Queensberry Rules and Bad Left Hook
Image by Will Lester courtesy of the Daily Bulletin.