Every morning, the fine folks at Sports Radio Interviews sift through the a.m. drive-time chatter to bring you the best interviews with coaches, players, and personalities across the sports landscape. Today: It's a different person calling the plays every day.
James Laurinaitis joined 92.3 The Fan in Cleveland with Bull and Fox to discuss his feelings on Sam Bradford, new coach Jeff Fisher, having an experienced NFL head coach, the defensive coordinator situation and how much running back Steven Jackson has left in the tank.
What are your thoughts on Sam Bradford heading into the season?
"I think Sam, last year, got beat up quite a bit. … I just think, overall, the hits, the frustration of losing, Sam wasn't here for that 1-15 season so really his rookie year he was 7-9 and we were on the brink of the playoffs. And last year was the first time, really, in his life, that he went through a miserable, losing season. And that first time you go through it, you don't really know how to react to it. I think it's good for Sam to have this offseason to kind of reboot and recharge and we're banking on that right arm of his."
What has it been like working with Jeff Fisher as the team's new coach?
"Coach Fisher's awesome. He's quietly confident. You can kind of just sense it from the way he walks around, the way he handles himself, that he listens to his players. One of the first things he said to a couple of guys he met with when he first got the job was that early on his career, he used to always think it was about Xs and Os and out-smarting everyone in the NFL. Then he realized a couple years in that you can't outsmart everyone in the NFL. … You can just tell that he's a guy that truly listens to his guys."
On the differences in playing for a first-time head coach to now playing for a guy who has been around the block:
"Yeah, you can tell a slight difference. Any time you do something the first time, it just takes a little bit of getting used to. I believe that Coach Spags can be a great head coach in this league someday. He's a very smart football mind. … But you can definitely tell with Coach Fisher that he's been through practically every situation as a head coach, whether it's guys getting in trouble, whether its being successful and going to the Super Bowl, whether it's going 8-8. … He's been through a franchise moving cities. He's been through it all."
G/O Media may get a commission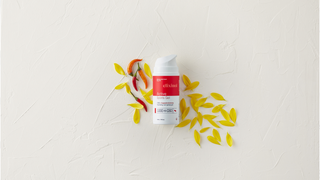 How did the bounty scandal and losing defensive coordinator Gregg Williams affect the group?
"Really, a lot of us didn't even get to meet Gregg. I got to meet Gregg because I'm a football junkie and I'm up at the facility every day even before we start any of that. Guys who have played for Gregg that I know … absolutely love him. … Right now, for us, it's kind of been by committee. A different in practice it'll be a different guy calling the plays. We have Blake Williams, Gregg Williams' son, and he kind of grew up in this defense. It's safe to say that on some of the modifications of Gregg Williams' defense over the years has been because of Blake and his intelligence. … All these guys have a lot of football knowledge. We have a unique staff. … Everybody in our defensive staff has either played in or coached in this system at one time or another."
How much do you think Steven Jackson has left in the tank?
"He's got a lot left in the tank. I've learned a lot about how to take care of your body from him. He's a guy who's a pro's pro. He realizes that his body won't last him forever, that his body is really his tool, and he treats it that way. … He's doing everything he can to make sure he can play and be available on Sunday. I think in doing that, he's been able to have the success that he's had. Seven straight years of 1,000 yards or more is very impressive in today's NFL."
This post, written by Eric Schmoldt, appears courtesy of Sports Radio Interviews. For the complete highlights of the interview, as well as audio, click here.
More from Sports Radio Interviews
• The Browns still don't have a starting QB.
• The Falcons will cut back on Michael Turner's workload.
• The Jets were humbled by missing the playoffs.