For the first half of this series, it was all about the Lightning's "Triplets" line. Last night, as Ben Bishop was chased and Henrik Lundqvist withstood a barrage long enough to ensure this series would go seven, it was the Rangers' turn to ice a line that was categorically dominant.
Derick Brassard (three goals, two assists), Rick Nash, and J.T. Miller (one goal and three assists apiece) were on the ice for six of the Rangers' goals in their 7-3 win in Tampa. It's the first time a Ranger has ever scored five points in an elimination game, and the first playoff game where three different Rangers racked up four or more points.
It was the third, Miller's goal, that was the wildest on a wild night that was much tenser than the silly final scoreline would indicate.
It's Miller who's been the unlikely catalyst. Still just 22 years old, he was sent down to the AHL seven times in the past two years, and served most of last season's Cup finals run as a healthy scratch. He spent a good part of this season centering the fourth line, not because he belonged there, but because it's the last stop before Hartford.
G/O Media may get a commission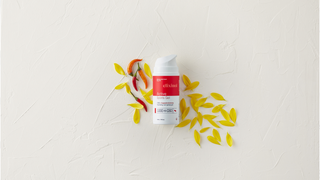 But since Mats Zuccarello went down with a suspected concussion against Pittsburgh, the Rangers have struggled to replace his scoring, and his linemates Nash and Brassard clearly missed him. Late in Game 3, Alain Vigneault gave Miller the role and moved him to right wing.
"His attitude for the past two weeks, he's been working really hard," Brassard said. "I can remember the day when I was saying [J.T.] is really close to making a difference here and being on the board."
Brassard said Miller "energized our line," and it showed last night. Good thing, too, for the Rangers: their Stepan-Kreider-Fast line recorded just two shots on goal, and the Hayes-Hagelin-St. Louis line didn't put a single puck on net. (Brassard, Nash, and Miller accounted for 19 SOG.)
So the Rangers roster, on the whole, is still having problems getting shots—but Bishop is having problems stopping those shots. In this series, the Lightning goalie has just an .889 save percentage. Meanwhile, Lundqvist should be fine; his elimination-game credentials are impeccable. There's your Game 7 storyline, should you seek one: can the Rangers win just enough of the possession battle to let their superior goaltending be the difference? Or is the Lightning's offense actually formidable enough to overcome its defensive handicap? Six games haven't been enough to decide it.