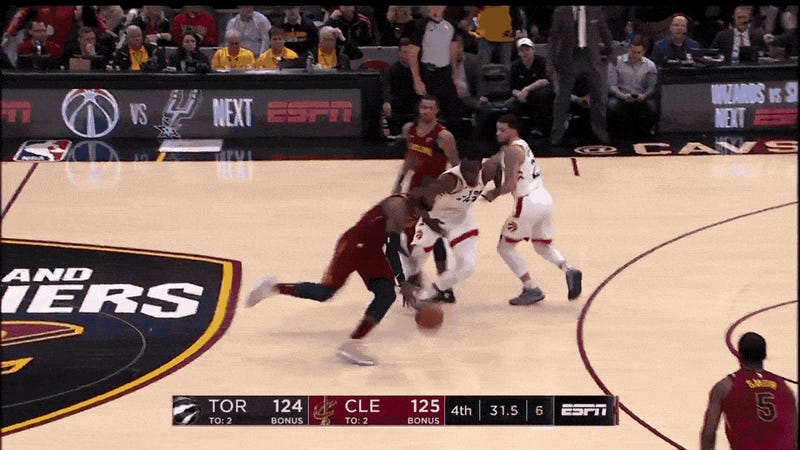 The official best team in the Eastern Conference, the Toronto Raptors, went up tonight against the actual best team in the East, LeBron James. And despite an absolutely scorching start, Toronto came up short in Cleveland yet again.
The scoreboard at the end of the first half was a stunning 79-64 in Toronto's favor, thanks in part to 12 Raptor threes. It was the most points anyone had ever scored on a LeBron team in one half. This is the Raptors, though, and even if they did destroy LeBron and the Cavs by 34 points back in January, nobody in their right mind believes they can beat a fully motivated King James.
That was LeBron tonight, dishing 17 assists and zero turnovers (an NBA first) to go with a game-high 35 points, leading the Cleveland comeback to an eventual 132-129 win. The clutch play of this particular jaw-dropping LeBron performance was a drive-and-kick for a Kevin Love three that put the Cavs up four with 30 seconds to go.
Let's all do this again in May.