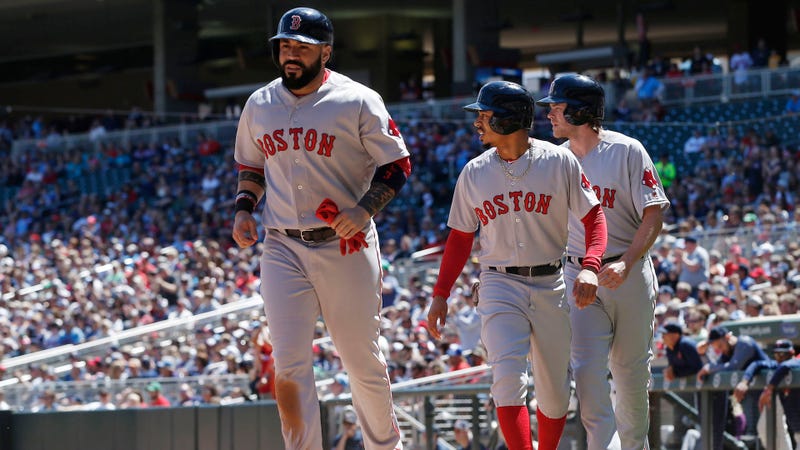 As the Twins' top pitching prospect, José Berrios was the obvious choice to replace the hapless and now-demoted Kyle Gibson in the team's starting rotation. But they gave the call-up to Nick Tepesch instead—a late-winter, minor-league signing who hasn't appeared in a game for two weeks—and, man, that did not go well.
Tepesch's first inning was fine. The first two at-bats of the second inning were fine: a groundout, a flyout. And then the Red Sox scored eight runs before Minnesota could record that third out.
Fortunately for him, Tepesch doesn't have to bear the brunt of those runs on his stat line, as only one of them was scored as earned. He allowed a home run and a single before a runner reached on a ball bobbled by shortstop Jorge Polanco—and while the damage that followed didn't hurt his ERA, it probably hurt his pride. One walk, one more single, and two doubles were enough to score five more runs and enough to get Tepesch pulled with a runner on third before he could get out of the second.

It was only Tepesch's second major-league start in the last three seasons, and it doesn't bode well for another one any time soon. Berrios, on the other hand, will be making his sixth start for Triple-A Rochester tonight with the knowledge that he should have a pretty decent chance of getting the call next week.