We at Deadspin cover a lot of ramshackle football leagues—the Arena, Indoor, and United States leagues come to mind—but none of them seems as ramshackle as the Lingerie Football League. This outfit has 12 teams playing seven-on-seven in small venues throughout this great land.* A handful of the games air on MTV2. The league sends us a lot of silly press releases (and they're silly even by press-release standards). So we're pretty certain the quality of football played there is not great.
*Correction: The LFL had all that. No longer. They're on hiatus in the U.S. until 2013, but they're still playing games in Canada and on a world tour.
What significance does this carry for NFL fans? We'll let Florio explain:
Regarding Craig Ochoa, for example, who served as the referee during the Hall of Fame game, Mike Pereira says that the league has trumped up Ochoa's experience level.

"They've tried to say that Craig Ochoa . . . was a BCS official, that he worked in the Big Ten. He didn't work in the Big Ten. He's not been a major college official. I don't think the NFL is going to say that he actually got released midway through the last Lingerie Football League season as a referee. I don't think the league is going to put that out. The league wants as little out as possible. They don't want people talking about it. They don't want me talking about it."
G/O Media may get a commission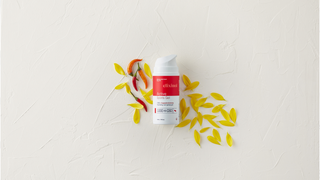 And Ochoa (who isn't the man pictured above) was the replacement ref the NFL chose for its big public splash on Sunday night. The ace. The "don't worry, everything will be all right" guy. As we wrote yesterday, they had a miserable outing. That doesn't inspire a lot of confidence in the other 15 crews the NFL plans to call on. And we're certainly not excited about gambling in games reffed by these officials.
As for the veracity of Pereira's claim, we've put in a request to the Lingerie Football League and haven't yet heard back. We too wonder what could get one dismissed from that league. Maybe he asked if he too could work in his underwear?
Pereira says NFL is embellishing the credentials of replacement officials [PFT]