The holidays are here. It may not sink in for you until you've heard "Silver Bells" for the umpteenth time at a bar festooned with mistletoe and Christmas lights, or until you notice your weird boss sweating and swaying after one-too-many scotch and sodas, but yeah, the holidays are here. So how do you survive the constant barrage of holiday soirees and shindigs, let alone pick the right tipple and recognize when you've had enough? Slip into an ugly Christmas sweater, throw on the Andy Williams records, and let's dive in on this Yuletide guide to holiday boozing.

Let's Make Some Eggnog
Maybe you have a lot going on and have much better things to do than make your own eggnog. Fair enough! But why not make this the year in which you replace that lame tradition of making tree-shaped sugar cookies with brewing your very own batch of nog? It's not that hard to do, and the rewards (getting good and drunk) are better than those any amount of cookies can offer. Beyond that, there's the haughty satisfaction of showing up to your frenemy Steve's holiday party with a classy punch bowl filled with homemade eggnog, which everyone will be super impressed by.
Ingredients: a dozen eggs, eight cups of whole milk, two cups of granulated sugar, one tablespoon of vanilla extract, nutmeg, cinnamon, and bourbon, rum, or brandy.
First, take your dozen eggs and separate the egg whites from the yolk. Sluicing the yolk back and forth between the cracked halves of the shell so that the whites drip into a bowl is the easiest way to do this that I've seen. I suppose you could use a spoon? In any case, keep the whites in one bowl and the yolks in another (you'll need both).
G/O Media may get a commission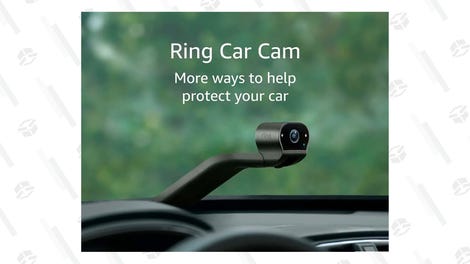 Next, whip the egg whites until they take on a meringue-like consistency. This will take some time and a lot of effort if you've only got a manual mixer. If you have one of those fancy standing mixers, now's the time to bust it out. Once the consistency is right, dump the whole batch into the punch bowl.
Whisk the yolks while slowly mixing the whole milk and sugar in. Then fold the yolk mixture into the egg whites with a spatula and add your booze of choice. Tradition calls for a spiced rum with a splash of brandy. I prefer a smooth and vanilla-y bourbon (Russell's Reserve or Maker's Mark if you fancy), and a half jigger of brandy versus an entire shot.
If you don't want to make a whole batch of eggnog—there are dishwashing consequences to making a batch—then take the advice of Aaron Goldfarb, the author of Hacking Whiskey and an eggnog expert, who has a great single-serving eggnog hack.
"If you're a nog lover, making single serving eggnog is critical. Also, it will involve not having to lift a heavy mixer off the top of the fridge and way less clean up too," Goldfarb explained in an email.
Here's his take:
In a shaker, add a couple spoonfuls of sugar, a dash of water to dissolve it, a whole egg, 2-3 ounces of bourbon/rum/cognac, an equal amount of milk or cream, and ice loaded to the top. Then shake the shit out of it for way longer than you think you should (maybe 20-30 seconds). It should be frothy by now—strain into a glass and grate fresh nutmeg on top.
Let's Drink Some Big, Bold Beers

Spring and summer is for sipping the lighter offerings of your macro-brew overlords and, when whimsy strikes, a craft pilsner. Fall's got its share of okay and slightly more muscular beers, what with the odd Oktoberfest or pumpkin ale. But come the holiday season expect something weighty. I'm talking about Baltic porters, imperial stouts, Christmas ales, and more. Let's explore some types and options therein.

Imperial stouts: Do you like the rich creaminess of a Guinness or Young's but hanker for a silky and boozy luxuriance to it all? Welcome to imperial stouts, friend. With their heady ABV, always above 8 percent by definition but typically flirting with 14 or 15, these beers were born to be shared and sipped around a fire. Their depthless inkyness belies a complexity of flavor that will probably morph a little as your body warmth heats up the snifter glass.
Goose Island's Bourbon County Stout is the standard-bearer for this category and with good reason, the company's been releasing an annual version of this bourbon barrel-aged monster since the 1990s. Some may malign Goose for "selling out" to AB-InBev, but think of it this way: Bourbon County Stout is the one beer you want your uncle buying at the liquor warehouse off the interstate on his way over for Christmas dinner from Toledo. I also recommend giving Bell's Expedition Stout a try, or Prairie's seemingly endless iterations of its "Bomb!" series.
Porters (Baltic and otherwise): Porters are an exceptional type of beer. They run the gamut from approachable and with relatively "crushable" ABVs (see: Sam Adams Holidays Porter) all the way to complex practically surrealist flavors with a correspondingly high ABV (see: Omnipollo's Original Maple Truffle Ice Cream Waffle imperial porter). Porters, fortunately even at more standard proofs and price points, offer a window into some of the complexity of beer flavors. Nuttiness, chocolaty notes, hints of berries. All of those delicious touches of the palate can be buried in a given porter.
In any case, porters are worth your time to try if you're unfamiliar. Also, your local craft brewer probably has a truly great and very reasonably priced porter on draft this time of year. Order one, talk to the bartender, and learn what effort went into it.
Christmas ales: Here's a dense category for you. While stouts and porters (and pilsners and lagers, etc.) have defining criteria and boundaries, Christmas ales refuse to follow any rules. In any case, the lack of parameters means that everyone and their brother makes a Christmas ale, and that they all are rather disparate. Some go the traditional holiday spice route (cloves, nutmeg, ginger), others go deep on the hops, and some confused souls unfortunately attempt to blend those concepts.
Revolution Brewing's Fistmas is a good place to start. A fine example of the "holiday spices" version, Fistmas is a red ale that's brewed with ginger and orange peel—not unlike a fruit cake. Like a fresh and hoppy beer that's distributed nationally? Check out Sierra Nevada's Celebration.
But don't feel like you have to stuff the fridge of dark, nutty, hoppy beers this time of year. I reached out to Wicked Weed's head of blending, Jen Currier, to get her take on the best holiday beer flavors. "The holiday season means spending time with friends and family, so I tend to reach for styles that are versatile and strong enough to give me an excuse to stay put," Currier said. "For me, that's a well-made IPA. They don't need to be meticulously paired with food, and the alcohol content usually means that conversation with your aunt that you've been putting off is going to be a lot easier."
As usual, an IPA shall lead us.
Let's Drink Strategically
The holidays can be a demanding time of year. Everyone in the office is trying to wrap up "EOY stuff," plus buying gifts, planning holiday travel, and the endless conveyor belt of holiday parties. Here are my tried-and-true tips for keeping your head above water.
At the office holiday party, drink three alcoholic beverages. You'll think you want more, but three's all you need. These are your coworkers and bosses, not the bros you rushed Delta Psi with. After three boozy drinks, just switch a non-alcoholic beer. Most reputable caterers of the sort companies like to hire for holiday parties will have a few non-alcoholic options. O'Doul's is fine. Or just drink soda water with lime! The important thing is that you don't end up puking in a trash can. Have one or two of those and then quietly make your escape. Get a good night's sleep, show up to work on time, listen to your coworkers complain about their dreadful hangovers.
If you've got multiple parties to attend in one week, don't be afraid to not drink at all. If soda waters with a twist start to get boring, here is a tip from Johnny Swet, beverage director at the Skylark. He recommends the humble maple cranberry fizz, which is essentially a Cape Cod (you know this as a vodka and cranberry), but with a little maple syrup to soften the cranberry, and with soda water in lieu of vodka.
Lastly, don't be afraid to take a night off. Watch a Christmas movie, send a card to someone you love, drink some tea and go to bed. Just chill out! That's what the holidays are for.