America is tired. We are, we're told, by the television, on the "wrong track." We are worried about debt. About our children. We worry, I think, most of all, about the NFL Network broadcasting important late-season games.
As America sits, in the snow, tired, and perhaps hungry—not for change, anymore, but hungry perhaps for optimism, or hungry to once again love and respect and feel warmly toward our on-air talent—what do they really want, besides a rest, for a bit? I think they want to watch professional football on a Saturday. Snowy professional football. And, I think, they are wary of digital satellites.
***
When I was a girl, America watched football for free. President Kennedy told us to be proud of our Founding Fathers, our moral courage, our free market of ideas, and as he instructed us to look to the stars, America received football from the sky, with rabbit ears and pride. Sometimes we drove cars and listened to football. I wonder—have you listened to football, in a car, recently? Has anyone? Did we lose something, as a country, when we stopped listening to football? I think so, sometimes. But some didn't. Some still do.
In a Catholic childhood in America, you were once given, as the answer to the big questions: It is a mystery. As I grew older I was impatient with this answer. Now I am probably as old, intellectually, as I am going to get, and more and more I think: It is a mystery. I am more comfortable with this now; it seems the only rational and scientific answer.
Out in the country, strong, heroic men pulled football from the air with enormous white dishes 12 feet across. And they did it without complaining. For their efforts they were, sometimes, rewarded with free HBO. They didn't lock their doors at night. In fact, they opened them. They opened them to neighbors—the Cowboys fan, the Colts fan. They tended to their lawn.
And then our president, America's youthful, dynamic president, cut everyone's taxes.
***
I imagine a dialogue between a football fan—a young man, a strong American—and Matt Millen.
G/O Media may get a commission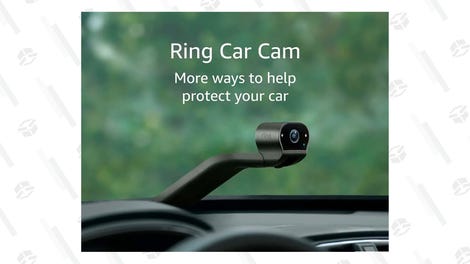 FOOTBALL FAN: "I want to watch the football game tonight!"
MATT MILLEN: "Tell it to your cable provider!"
FOOTBALL FAN: "I am a football fan! An American! I work! It is your job, football commentator for the league's official broadcast organ, to talk to cable providers! It is my job to work for a living and then to watch the Saints!"
MATT MILLEN: "Our hands are tied. We passed up easy money because we didn't want you, football fan, to watch football on an inferior Comcast-owned channel. It was called 'Versus.' It would've been terrible. And now Comcast will own NBC!"
FOOTBALL FAN: "How can you have Thursday Night Football on Saturday? Do you respect us, at all?"
MATT MILLEN: "Our post-game show is really good! Our on-air personalities delightful! You would love us, Football Fan!"
FOOTBALL FAN: "You are Matt Millen. You are a failure. I fire you! As an American Voter, I fire you, Matt Millen, from commentating on games."
***
Many years ago, in an airport, after I saw a Mexican, a man said to me, "we don't care what you do in New York." What I think he meant was that he cares, a great deal, what we do in "New York," and "New York" means "places where homosexuals live" and also "asking amusing celebrities about their fantasy football teams." He meant—that is fine, for you, out there. Your arrangements, your digital satellites, your streaming illegally on the internet, if that is how you must live than that is how you must live. But it is a problem when those arrangements, those tiered sports packages, are imposed on those who are uninterested in them.
For years now, without anyone declaring it or even noticing it, we've had a compromise on television. Do you want, or will you allow into your home, football analysis that is graphically irreverent, highly ironic, or reflective of cultural messages that you believe may be destructive? Do you want Rich Eisen? Fine, get cable. Pay for it. Buy your premium package, it's your money, spend it as you like.
But the big broadcast networks are for everyone. They are free, they are available on every television set in the nation, and we watch them with our children. The whole family's watching. Higher, stricter standards must maintain.
I'd like to see a poll on this. Yes or no: Have we become a more vulgar country? Is there something called the American Character, and do you think it has, the past half-century, improved or degenerated? If the latter, what are the implications of this? Most importantly: Is America ready for some football? Where are our rowdy friends, tonight?