Thursday night, after his Clippers lost to the Rockets in Houston, Doc Rivers described the officiating as "a complete joke" and all but chalked up the five-point loss to a 23-8 free throw disparity between the two teams. For this act of public criticism, Rivers was fined $15,000 by the league.
Saturday, after his Pelicans lost to the Rockets, Alvin Gentry also went off on the officiating: this time it wasn't necessarily about a free throw disparity—the Rockets did hold an edge, but only 18-12 in attempts—so much as it was about the treatment of Anthony Davis, his star player, and the inconsistency of calls, which, according to Gentry, in this case disadvantaged his team:
I'd imagine the Rockets can be pretty frustrating to play against, in this regard: they attempt the 2nd-most free throws per game in the NBA, at 25.6 per game; and they allow the 4th-fewest free throw attempts per game, at 19.7. Only the Charlotte Hornets have a bigger average nightly free throw advantage in the league. Generally, this kind of disparity would describe a team that attacks relentlessly at one end and then defends without fouling at the other.
But the Rockets are a bit annoying, here: they attempt about 42 drives per game, which puts them towards the middle of the NBA; those drives lead to 17.2 shots per game, good for 10th fewest in the league; but from those relatively unimpressive drive numbers, they generate seven free throws per game, by far the most in the NBA. I think we all sort of understand, by now, how this is happening: James Harden leads the NBA in free throws per game, and while he is for sure one of the deadliest isolation and pick-and-roll players in basketball, he is also far and away the best at gaming his way to the free throw line, maybe ever.
It was classic Harden gamesmanship that got Gentry a technical foul in the fourth quarter Saturday night. With the Pelicans down seven, Harden used a Clint Capela screen to drive down the middle of the lane; feeling Jrue Holiday on his back, Harden tried to bait his way to the line, to no avail, and lost the ball in the process; Capela recovered the ball and saved it to Harden, who found himself isolated in the corner with the shot clock winding down. This is what happened:
G/O Media may get a commission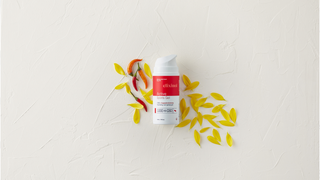 Here's a closer angle:

Whatever you think of the contact Holiday made with Harden's forearm, the move that Harden made cannot be credibly described as a shot: a shot is intended to go into the basket, and under no circumstances was Harden doing anything there but seeking contact, so that a ref's whistle could help bail him out of an unfortunate spot. James Harden's shot does not look like that—it is not a side-winding, lunging action, with his feet shooting out to the side like he's doing a jumping jack. I don't know what the NBA can do to eliminate blatant foul-seeking, but that's what Harden was doing, and if he was fouled, it wasn't because an opposing player made illegal contact while trying to stop him from doing something he wanted to do. Harden's move was designed to bring his arms into contact with Holiday's left arm—he wasn't fouled in the act of shooting, he was touched in the act of trying to get touched. Surely however the NBA rule book defines a shooting foul, that the offensive player is genuinely in the act of shooting is at least implied.

At any rate, James Harden is very good at this, and his free throws stretched Houston's lead to 10, and the Pelicans never made another all-that-serious push. The post-game tirade will certainly cost Alvin Gentry $15,000, per ESPN:
A much more cooled-down Gentry was in the Rockets' locker room following the game, and by then, word had spread about his tirade.
Rockets coach Mike D'Antoni approached the New Orleans boss, wallet in hand, and jokingly offered him a "few bucks" to help pay for the fine that inevitably will be handed down by the league.