The Rockets swung a pretty huge trade to land Chris Paul from the Clippers this morning, but to make everything work on the money side, they've had to flip a few other deals to get non-guaranteed contracts to send to L.A. and elsewhere. That sound you hear? It's the drip-drip of new Rockets arriving, and we've got ourselves a real potential superteam in the making, until they're forced to break it up.

OK, Liggins was waived by the Cavs in April and played one game for the Mavs. I'll concede he's a real player.
Tim Quarterman is a made-up name given by someone frantically glancing around a room for ideas and spotting the tip jar.
G/O Media may get a commission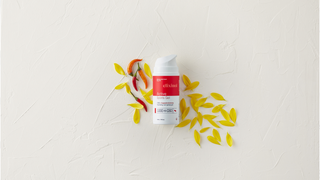 He'll have fun playing with Ryan Anderson, who is apparently an entirely separate person.
I remember having heard of Darrun Hilliard only because of the way he spells his name.
That's not a real guy!
The real winner of the flurry of housekeeping trades was the Blazers' team Twitter account. Portland got cash considerations for Tim Quarterman (if that is your real name...) and welcomed its newest addition. It's a good gif, watch it:
Congratulations to all of today's traded players for having apparently made the NBA, whenever it was that they made it.