Three years after an ill-advised split, WWE is finally pulling the trigger on the reunion of what was once the hottest act in the company, The Shield. A trio consisting of Dean Ambrose, Seth Rollins and Roman Reigns in riot gear, they immediately became one of the top acts in the company thanks to their wild, frenetic matches, only to crumble a year and a half in when Rollins was booked to turn on his partners with no buildup after about 18 months. Since then, while positioned at or near the top of cards, none of the three have ever been as strong as they were in the group.
Ambrose was portrayed as an idiot who, within months, lost a match because a TV monitor exploded in his face when he tried to use it as a weapon. It exploded because he forgot to unplug it.

Rollins was hurt by just how ill-suited his in-ring style was for a singles heel and his lack of improvement on interviews.

Reigns, packaged as a silent badass and ladies' man, could not hold his own in interviews and was portrayed as a top guy on his own long before he was ready. Since he was the weakest as a single, but was the only one who got to keep The Shield's signature ring gear, theme song, and entrance through the crowd, fan resentment built up, only to get worse with the most suspiciously inept push to the top you'll ever see.

It was a far cry from how The Shield got over with the fanbase. As an act, they made an indelible impression in a way that few can or do in WWE anymore. I can still remember exactly what I was doing when they debuted by saving CM Punk's WWE Championship at Survivor Series 2012: Sitting in a hotel room weeks after Hurricane Sandy, trying to get the stream to work on the always questionable hotel wi-fi. The frustrating WWE production trick of shaking the camera when they attacked to indicate "chaos" actually worked in the moment, because with the stream dropping frames at times, it actually did feel like I was watching something that wasn't supposed to happen.
A month after that, en route to returning to my repaired home that night, I went to the first WWE event at Barclays Center, the TLC: Tables Ladders and Chairs 2012 pay-per-view event, where The Shield made its in-ring debut. Taking on Daniel Bryan, Kane, and Ryback, they established that Shield matches, at least on pay-per-view and especially with some sort of gimmickry involved, were usually going to be contenders for the best match on a given card. In a wild bout that went all over the arena floor with liberal usage of the aforementioned tables, ladders, and chairs, The Shield triumphed and had instant credibility as a top act.
With the great matches, the cool look and persona, the dominance, and, yes, even all three being kind of pretty, fans took to The Shield to the degree that they turned the group a good while before WWE officially decided to do it. Not much was changed other than their opponents and that their matches were structured with them as the good guys, with some trademark moves being better suited for heroes, like Rollins's repeated dives out of the ring.
G/O Media may get a commission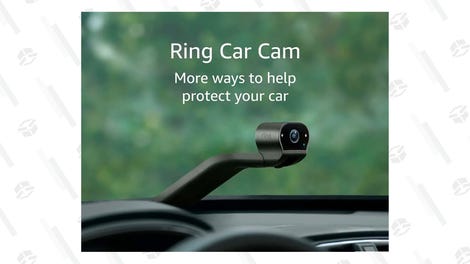 Reigns, by virtue of standing there and acting cool while being carried by his more experience partners, showed the most potential as a future top star. His charisma was such that he managed to make things that would be unlikable to a lot of fans, like making a show of eye-fucking interviewer Renee Young, came off as cool rather than the actions of the jerk jock that he comes off as now.
Oh, and for whatever reason, maybe just their sheer prettiness, there is way more fanfiction and fan art about The Shield fucking each other than arguably any other team in WWE history. To the point that New Day actually acknowledged the prominence of "AmbReigns" fanfic on Raw before a match with the post-Shield version of the Ambrose/Reigns team.
Regardless, they were really popular, and it got squandered, with Reigns taking the most damage because he was rushed. He improved quickly inside the ring, but was no longer allowed to be the strong, silent type and without Rollins and Ambrose flanking him most of the time, he floundered. He was fed lines like saying the heels were full of "sufferin' succotash." He tripped over himself. The rub that WWE was trying to give him was too forced, too obvious. And when WWE tried to run with him being booed by most of the fans, the resulting persona, where he dubbed himself "The Guy" instead of a "good guy" or a "bad guy," came off like Reigns was relishing the idea of stuffing fans in lockers.
So it's striking that, with the issues they had apart, the Shield members reuniting is so clearly working. The initial Rollins and Ambrose reunion was held off for months after Rollins cemented himself as a fan favorite, with Ambrose not trusting him, so the fans wanted it more and more each week. When they finally fist bumped each other, it got one of the loudest reactions of the year, and they followed that up with great in-ring performances as a team. But the biggest sign this was working came on Monday's Raw when Reign was universally cheered while facing The Miz and teasing the full reunion.
The truth is that the, at large, fans didn't particularly dislike Reigns, just the version that they felt was being shoved down their throats. Turn him heel or reunite The Shield, and they'd be perfectly happy with him. So for the next few weeks, at least, one would expect to see him get 100 percent cheers. The big test comes after they take on Miz, Cesaro, and Sheamus at the upcoming TLC pay-per-view, though. If Roman Reigns is still Shield member Roman Reigns while wrestling singles matches, this might be the solution WWE needed all along, for the group to stay together while also having individual interests.
But if he still comes off like he's a fucking asshole who hates the fans, then the fans are going to treat him like he is one.