The name on the hotel room at the Cosmopolitan in Las Vegas was Hanna Cornett. Sometimes she goes by Hannah, with two H's. Her Wikipedia page describes her as a "professional actor, surfer, and model." Her age is usually given as 29, but she's two years older than that. According to some of her online CVs, she's also an accomplished triathlete, an executive producer, and a humanitarian of sorts. Recently, US Weekly caught up with her at a red carpet charity event where she told the magazine she had reunited with an old flame, Entourage star Adrian Grenier:
The second time around, we are kind of starting to talk about [marriage and] whether or not it would work out. I'm kind of like ready to go. Ready with like the right guy at the right time. A tropical wedding!
If Grenier and Cornett have dated, the Bauer-Griffin celebrity photo archive has no pictures of them together, either the first time around or the second. That's not the only shortage of evidence in Cornett's biography. Some of the details above are a mishmash of embellishments and flat-out untruths floated by Cornett throughout her career. Aside for the US interview, Cornett herself has been hard to find lately, particularly for the unlucky fella whose credit card absorbed the $20,626.61 in charges she racked up at the Cosmopolitan Hotel in Las Vegas this past May.
Deadspin was first contacted about Cornett by the owner of the credit card, who we're going to call Dave, which is not his real name. Dave lives in New York City and has a successful business career. He reached out to us because Cornett had told him she was a pro surfer—more on that in a bit—and he hoped that publicizing the exorbitant charges to sports readers might help him track Cornett down and encourage her to pay the bill.
Dave has tried to contact Cornett by phone and email, but she's not responded. Making the situation more awkward is the fact that Dave had barely known her before he invited her to join him in Vegas for a weekend.
They had met at the SL Lounge in New York's Meatpacking District. They hung out that night, and Cornett regaled Dave with stories about her surfing accomplishments and upcoming tournaments she was participating in. She told him about how she had done her own stunts for the movie Soul Surfer.
G/O Media may get a commission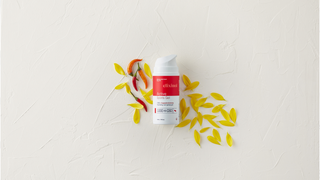 "She seemed cool, we'd hit it off," Dave said. They communicated through text messages and Facebook exchanges soon after that. It was flirty, but friendly and Dave thought he'd found himself a new hangout partner for spontaneous adventures. "She said she'd never been to Vegas before and I happened to be going soon for a conference and I invited her along," Dave said. Cornett was up for the trip.
He booked the flight. He booked the hotel rooms. "Separate," he said. "Because it was the gentlemanly thing to do." Dave first wondered if he'd picked the wrong gal to tag-along on an impromptu getaway when she'd called him and asked if she could change her flight. "She asked for my credit card number and said she'd take care of it herself," he said. "I didn't feel comfortable doing that." But once they were there, he did plop down his card for Hannah's room for incidentals.
Dave said he and Hannah hung out for a little when they both checked in on Monday. He chatted with her in her room, and a friend was there with her. She was using the minibar. First, a $5.41 purchase for orange juice. Then some room service for $26.44. Fine. "Incidentals!" he told us over the phone, emphatically.
"I wasn't going to complain about the small stuff," he said. "Even a massage wouldn't have been out of the question."
Soon after that initial meeting, Dave went to his conference and Cornett holed up in her room. "She said she was sick, but we were talking the whole time," he said. "I didn't think it was that big of a deal." But what Dave didn't know is that Cornett was just beginning to add incidentals.
That first day, Cornett picked up four charges at the hotel's Sahra Spa and Hammam, ranging from $41.06 to $354. Tuesday was just room service and the minibar, including "BRUT CHAMP" for $30.72. On Wednesday...
Wednesday is where the invoice gets interesting. Beyond minibar charges including $32.43 in champagne—plus "SMART WATE," "RED BULL," "RUSSIAN VO," "GREY GOOSE," and "ROMANCE KI"—Cornett ordered a movie ($12.95) and ran up a few more expenses:
* $1,966.33 at the Sahra Spa
* $1,838.20 at Eat!Drink!
* $3,013. 63 at Monogram, the hotel's "gift and apparel store."
She used all three places multiple times throughout her four-night stay, in addition to the hourly minibar purchases (Friday, before checkout: "YOOHOO," $5.41) and multiple room service charges.
Dave had checked out Thursday, a day before Cornett. She asked him to stay an extra night and he was okay with that because he didn't suspect anything was out of the ordinary with his card at that time. It wasn't until he got home that he received the full bill—$20,626.01.
According to the hotel, the Cosmopolitan's policy is that once a card has been placed on the room, they are under no obligation to let the cardholder know about any expensive purchases. Dave says that Cornett signed for all the purchases with her own name. This was his most recent correspondence with her:
On May 31, 2011, at 7:08 PM, [Redacted]<[Redacted]@gmail.com> wrote:

Hanna - Attached you will find the bill for Cosmopolitan Las Vegas. I DID NOT approve any of these charges nor was I made aware that you were using the room to go on a shopping spree. This is 1st Degree Grand Larceny. I expect to be paid for all items listed on this bill or I am turning this matter over to the Las Vegas Police Department. The Cosmopolitan has made me aware that all shops have video monitoring, so if it is not you or Carlie Cutler please let me know. This is a major problem and I will be contacting the police tomorrow if we do not have this resolved.

Call me at [Redacted] to discuss this matter.
From: Hannah Cornett <[redacted]@me.com>
Subject: Re: Guest Folio for The Cosmopolitan of Las Vegas
Date: May 31, 2011 10:17:10 PM EDT
To: [redacted]<[redacted]@gmail.com>

I will take care of the immediately, thank you for bringing this to my attention..
Cornett never followed up after that. So Dave retained an attorney who fired off this letter to her email:
Again, no response. We've tried to contact Cornett at her me.com email address and the phone number she gave to David, but have also received no response. Per one of her Facebook pages, we tried to corroborate some other information about Cornett. Her manager, listed as Marcieanna Jasko of SpecialArtists, hasn't worked at that company for years. April Dorn of SpecialArtists did confirm Cornett as a client but did not send along her professional bio as we requested and would not supply any way to get in touch with her. Her publicist, listed as Michael Neaman of MNPR-LLC, appears to have dropped off the planet. And MNPR-LLC was never a business that existed, at least according to the California State Department.
On another one of her Facebook pages (which was made private in the last 24 hours), Cornett lists some of her athletic achievements:
2008 Competitions
Escape From Alcatraz Triathlon - 4th, San Francisco, California
USAT World Championships - 4th Cancun, Mexico
MX SUMA International Triathlon - 1st Ohio
Cleveland Triathlon - 1st, Ohio
Redondo Beach Triathlon - 3rd, California
Long Beach ITU World Cup - 3rd, California
Xterra South Africa - 5th, South Africa
Xterra Italy - 5th, Italy
A representative from the Xterra Tour did confirm that Cornett had participated in some of their events (the Maui one, specifically) and said that she is a triathlate and "in good shape," but Xterra could not confirm where she placed. According to the results of the 2008 Cleveland Triathlon, Cornett did not finish first. According to the results of the Redondo Beach Triathlon in 2008, she did not come in 3rd. There are no results for the Long Beach ITU World Cup online.
As for her pro surfing career, she lists this:
Career
Ranked 2nd, WSA surfing (worldwide)
That's second in the Western Surfing Association, which is an amateur organization and not worldwide. She was not ranked on any of the WSA's lists between the years of 2008 and 2010, according to a representative from that organization. So she's not a professional surfer (or a competing amateur on that circuit) by any stretch of the imagination, even though she's listed as such in many articles and even presented herself as one on the Penn Jillette game show "Identity":
A representative from the Association of Surfing Professionals wrote in an email that no one at their organization has any information on her. Travis Ferre, editor in chief of Surfing magazine, had also never heard of Cornett. He added this: "[J]udging by her hometown of Cleveland, and the equipment she uses I wouldn't bet she's made much money surfing aside from modeling with a board. I've never heard of her in any aspect, let alone surfing."
She has apparently run into a shark, once, though. A 13-footer.
But Cornett seems to have shifted away from surfing and is now focusing on acting and humanitarianism. Her Twitter account actively promotes some of her charities including the most recent Tags4Lives red carpet event in NYC, where she was interviewed by Us about her rekindled relationship with Grenier. But her idea of promotion appears to be Twitter-stalking A-listers and asking them to attend. Like this:
@LeoDiCaprio fellow actress/pro-surfer, my charity's doing a major event in NYC, 9/3, can we get u out? #itsaSTARthing
The Tags4Lives charity home page is here by the way, and, no, it hasn't showed up in Charity Navigator just yet.
So where does this leave poor Dave? With us, it seems, hoping to track down Hannah so he can get the bill settled. But if anyone out there can tells us about the real Hannah, or has run into her—on the red carpet, paddling out for some waves, hopping a bike at a triathlon, smooching with Adrian Grenier—and can let us know why she's been so neglectful about ponying up for her Vegas shopping spree, you'd be doing everyone a great service.
UPDATE: Soon after this story went up, Hannah Cornett deleted her Twitter account, most likely after actual professional surfer Kelly Slater became aware of our story and went all what's-up-brah? on her. Since then, our pseudo-surfer has outed "Dave" as James Alesi, the real identity of the card owner, on what had been her Twitter account. So to clarify: Hannah Cornett is attempting to impersonate James Alesi on her own Twitter account in a desperate attempt to distance herself from the allegations in this story. Yet, she still forgot to erase her past Tweets below the Alesi apology because, well, this is the type of person who has a history of neglecting obvious details — especially when she's pretending to be someone she's not.
Yes, it's all bizarre and rapidly turning quite sad, but it does give a better glimpse into the mind of Cornett, who is doing what she can to salvage her fantasy world. More tomorrow, if necessary.
Meanwhile, you can read through her remarkable shopping habits on James Alesi'sDave's card at the Cosmopolitan Hotel.