While all attention focuses on this afternoon's two championship games, the NFL is quietly and methodically running its taxpayer extortion playbook on the people of St. Louis. The Los Angeles trump card, the NFL's longtime key leverage in stadium negotiations, is being deployed with particular oomph.
Art Rooney II, chairman of the NFL's stadium committee, spoke publicly this week about Rams owner Stan Kroenke's sudden aggression in positioning the Rams to return to Los Angeles, using the strongest possible language to put the brakes—
"There's still a process that has to work its way out, and we don't know what the outcome's going to be yet. That's why we have league committees and approval processes."
Oh, well, in that case...
Meanwhile, while Rooney was telling Los Angeles Times readers to cool their jets, NFL executive vice president Eric Grubman was in St. Louis, telling Missouri governor Jay Nixon and St. Louis Post-Dispatch readers that, yes, any plan to keep the Rams in St. Louis would necessarily involve a new, publicly funded stadium.
G/O Media may get a commission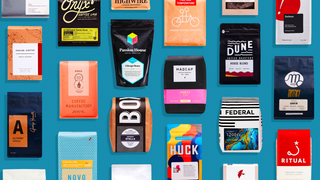 Get $25 free
Trade Coffee - National Coffee Day
Quoth the asshole:
"We're looking for a solution to the St. Louis Rams to be the St. Louis Rams, not for some other team to be the St. Louis Rams," he said.

Is a stadium necessary for that solution?

"Yes," Grubman said.
The fucking nerve of these guys! Unreal.
The Rams' current home, the Edward Jones Dome, is a heap of shit, and—at the ripe old age of 20—is the 10th oldest stadium in the league. The regional stadium authority funded a $2.5 million field turf replacement in 2010, on the heels of a $30-million 2009 renovation that brought new scoreboards, video boards, and new premium seating options. The stadium's still a pile of shit, fans hate it, and it probably should be replaced.
But, see, that's why NFL teams are owned by billionaires: there's someone with a lot of money who can afford to, you know, build a stadium for his team to play in. Kroenke's got the money, but he'd rather not spend it in St. Louis. His part in this production is all the aggressive posturing, while NFL executives fan out, on cue, to do his dirty work.
Other Sports
2:55 p.m. — beIN Sports — Serie A Soccer: Juventus vs. Verona
Without the late-starting Italians, we could pretty much rule out European soccer as a counterprogramming option today. This one has the look of a wipeout.
3:30 p.m. — NBA League Pass — NBA Basketball: Pelicans @ Raptors
Today is probably the day when the Thunder leapfrog the Pelicans once and for all in the Western Conference. There's only so much Anthony Davis can do to lift the ill-fitting pieces around him, and, believe me, he's doing all of it. The Raptors finally have DeMar DeRozan back in the lineup and are looking for a bounce-back win after getting throttled at home by the terrifying Hawks. Quietly, Toronto's Defensive Rating is now ninth-worst in the NBA, and the Pelicans' top-ten offense could give them a lot of trouble.
3:45 p.m. — NBA TV — NBA D-League Basketball: Erie Bayhawks vs. Iowa Energy
If checking out prospects is your thing, Seth Curry is ranked second on something called the "Prospect Watch" and is also, you know, Steph Curry's brother. He'll lead his Bayhawks squad against (gulp) Tyrus Thomas and the Iowa Energy. Yeesh.
4 p.m. — NBC — PGA Tour Golf: Sony Open in Hawaii
Basically, the world's golfers have decided they're not going to leave Hawaii.
4 p.m. — Golf Channel — European Tour Golf: Abu Dhabi HSBC Golf Championship
Except for these European types, with their skinny jeans and angular hair. They weren't invited to Hawaii, I bet.
6 p.m. — NBA League Pass — NBA Basketball: Thunder @ Magic
Grantland's Zach Lowe—pretty much the only reason to consistently read Grantland—recently wrote about Orlando's ongoing under-the-radar rebuild, which seems to be going exactly nowhere. They've got the 11th worst defense in basketball to go along with the fifth worst offense, and they've got a few nice-looking pieces that nonetheless have been unable to move the needle in any way in terms of on-court success. On the other hand, Elfrid Payton is fun to watch and has great hair, and, if nothing else, it should be fun to watch a hungry and nearly-desperate Thunder squad teach these young whippersnappers a lesson.
8:30 p.m. — ESPN U — Men's College Basketball: Oregon @ Washington
Rivals? Probably? Two good Pac-12 teams? Probably?
TV Reruns
3 p.m. — FXX — The Simpsons
A run of nine consecutive episodes, all from after the end of Season 6. Tough luck.
5 p.m. — TV Land — The Golden Girls
The usual Sunday afternoon mini-marathon is good for a few hours' worth of diversion.
5:56 p.m. — Comedy Central — Futurama
Comedy Central is airing The Beast With A Million Backs, broken into four 30-minute episodes. I didn't love it, but it's not the worst thing.
Movies
3 p.m. — AMC — Insidious
This is one scary-ass movie. If you like your scary movies to not go too crazy with weird dimensional supernatural fantasy stuff, watch the first two-thirds of Insidious for mostly just a lot of carefully crafted, unnerving-as-hell haunted house-type stuff. The final third is completely insane and still scary as hell, but it's not for everyone.
3:30 p.m. — IFC — The Matrix Revolutions
Buh. What a pretentious, bloated, embarrassing slog this stupid movie is. It's got some great special effects and one or two cool action sequences, but, man, it's such a chore to watch.
4:30 p.m. — Universal — The Prestige
I might still think this is Christopher Nolan's best movie. It was his smallest since Following in terms of box-office success, but I think it's the movie of his that benefits the most from his propulsive style and tendency toward big reveals. The big reveal thing got away from him in Interstellar (an adorable mess), but in a movie about magic tricks in which big unknowns are basically central to the plot, it winds up working perfectly.
5 p.m. — Sundance — Donnie Brasco
I'm not wild about this movie. Hollywood got carried away with mob movies for a while there, and this just felt like another tired, by-the-numbers wise-guys movie. Meh.
7 p.m. — WGN — Black Hawk Down
Like American Sniper in that it asks you to believe in a two-dimensional world in which the actions of American soldiers are completely morally separate from the political circumstances in which they exist, which is why this movie can depict Somalian rebels as basically orcs from Middle Earth. Stick this movie in the war porn file, along with Saving Private Ryan.
7:45 p.m. — Sundance — The Terminator
My wife was watching Pumping Iron last night, for God only knows what reason, and it was a great chance to remember what a strange force of nature young Arnold Schwarzenegger was. It took him most of his early career to work his way into roles where he could show some personality, but the very thing that enabled his leap out of fitness competitions and into Hollywood acting was his huge personality. Anyway, this movie is the shit.
8 p.m. — SPIKE — Scarface
Whereas this movie is just shit. Christ, Brian De Palma is such a turkey. "Hit-maker" my ass. His filmography might not be as gruesome as Michael Bay's, but it has some astonishing lows. The Bonfire of the Vanities, Carlito's Way, Snake Eyes, Mission to Mars, and The Black Dahlia were all among the worst movies from their respective years, and Scarface is only marginally better than any of them. It's got some genuinely great sequences, but holy shit is it bloated with awful bullshit. And Mary Elizabeth Mastrantonio is as intolerable as ever. This is a movie for teenage boys.
8 p.m. — FX — Premium Rush
This movie is also for teenage boys, but, like, it's cool and good. Michael Shannon is great. My bellowing about Michael Shannon will only get worse as we get closer to the release of Midnight Special.
8 p.m. — AMC — X-Men
I've given this some thought, and I've decided this is a better movie than First Class.
8 p.m. — TCM — To Kill A Mockingbird
This is the best goddamn movie, and the best adaptation of a classic novel. Gregory Peck is the only person to play Atticus Finch, Brock Peters is the only person to play Tom Robinson, the child actors are astonishing, and the music and cinematography are simply fucking amazing.
Keep on truckin'.
Photo: AP