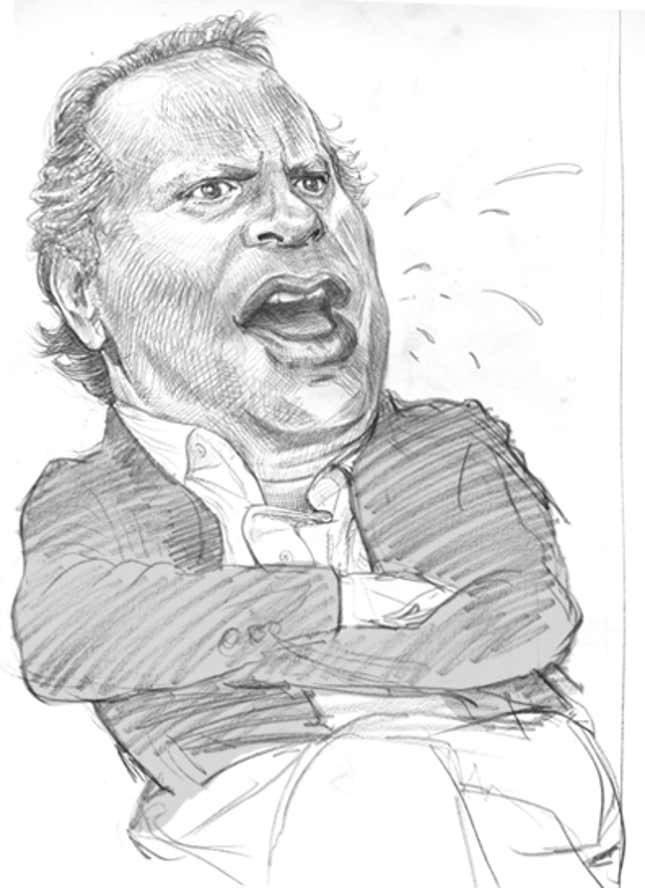 Plenty of emails fluttered in over the past two days about Buzz Bissinger's guest op-ed column in the New York Times this past weekend (on-line only!) about his surreal visit to the College World Series with his three sons.
Bass' ERA stinks, but not compared to who he is off the mound | Worst of the Week Countdown
It begins in the usual grandiose, Buzz fashion: overwrought emotion about the beauty of the game, the magnificent simplicity of Rosenblatt Stadium in Omaha, the subtle nuances that make baseball, in its purist form, an event comparable to kissing the ceiling of the Sistine Chapel on peyote, apparently.
It's an enjoyable read, that appeared to be humming along quite nicely until it takes a screeching, hard left. It turns out, Buzz's untarnished enjoyment of The Game was rudely side-tracked thanks to a bizarre dust-up with stadium security officials that ended with him bloody and in handcuffs. Over a camera.:
An argument ensued, and I openly admit it got heated. An N.C.A.A. official in an orange shirt was called over. He had one of those little faces born in contempt, and he wasn't happy. He curtly told me to take my camera bag back to my car. I told him I didn't have a car since I was staying at a hotel on the Iowa side of the Missouri River and had gotten to the games by shuttle. He told me to go back to the hotel. I told him I would miss most of the game if I had go back to the hotel, not to mention the fact I was there with my sons. More heated argument ensued. More security officials arrived, excitedly smelling the scent of action. Camera alert! Camera alert! More argument. One of them got into my face. I got into his face. He pushed into my body. I pushed into his body.

I do not recommend this.

Roughly half a dozen security officials tackled me and threw me face first into the concrete, causing an ugly gash on my leg and a silver dollar-sized bruise on my arm. My glasses broke. One put me in a chokehold while another handcuffed me, all of it occurring in front of my three sons. They were traumatized. I was traumatized. Over a camera. At a sporting event, a college sporting event that likes to think of itself as the ultimate family affair.
Even before the infamous Costas Now showdown, Bissinger's temper and argumentative nature were already quite legendary. When the man believes in something, he'll fight for it with spittle and brimstone, not bending or relenting to any attempts at a reasonable compromise. (Just ask Ken Griffey, Jr., or plenty of other radio hosts and editors who've been on the opposite end of Buzz's wrath.) Although it appears he completely had every right to protest the stupidity of an odd and inconsistent rule NCAA security officials tried to enforce, only a handful of writers would've reacted as defensively. Actually, only a handful of people would've probably reacted the same way, especially in front of their children. And given Buzz's past tirades — although none of them are mentioned in this piece to give it its proper context — you could also make the argument that, in some way, even though none of us were there to see it firsthand, he may have actually deserved this. I'll give him the benefit of the doubt, though, this time.
Takedown at the Ballgame [NY Times]
Sketch: Thee Jim Cooke University