This time last year, Brazil were capping off a fairly up-and-down group stage of the 2014 World Cup on home soil. The tournament favorites, whose fans had been planning the impending victory celebration practically since the moment FIFA announced them as hosts, had at times impressed, and at others looked curiously uncreative and sluggish, with a strategy that amounted to little more than Neymar-or-bust.
Despite the potential misgivings, Brazil maneuvered through the knockout rounds in similar fashion, never wowing but still advancing. Then came the semifinal against the terrifyingly complete Germans and the 7-1 and all the despair and hand-wringing and eulogizing of the once proud and now humiliated tradition of Brazilian soccer. It wasn't until that moment when we realized for certain that the mighty Seleçao—the most famous and decorated international team in the history of the game—were no longer the team we thought they were.
Last night we witnessed the curiously uncreative, sluggish, Abby Wambach's-forehead-or-bust Americans coast to another unimpressive, comfortable win against Colombia. On Friday, the USWNT will face a mediocre Chinese team and, barring calamity, scrape together a Brazilesque result on their way to the semifinal appearance that has been their birthright. (They've never finished worse than third at a WWC).
At that stage will likely lurk a terrifyingly complete Germany, perfectly designed to exploit all the tactical and cultural flaws that have made the USWNT the greatest broken team in the world.
G/O Media may get a commission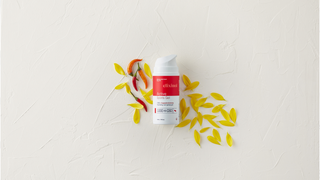 U.S. defender Julie Johnston reaches for a header against Colombia's Carolina Arias. Photo by Todd Korol/Getty.
---
It's almost hard to watch a USWNT so obviously made up of individuals with miles more talent and ability than their opponents fail to add up to something even close to the sum of its parts. When healthy, Alex Morgan is maybe the best, most complete forward on the planet. Megan Rapinoe is on the short list of the most creative individual geniuses in her sport at the attacking midfield position. Tobin Heath is almost comically gifted technically, and whereas a flair player like Colombia's Lady Andrade might show off similar abilities with the ball, Heath has the awareness and intelligence to use her skills to advance the team's cause. Christen Press, Sydney Leroux, Amy Rodriguez—these women would be the unquestioned stars of almost literally every other team in the tournament, and they've started most of these games on the bench. As we said coming into the WWC, the USWNT is, if anything, too deep.

Unfortunately, that's been exactly the problem. Manager Jill Ellis seems to think that putting out our six best attackers—or, more accurately, our five best attackers and Abby Wambach—in front of what's been the only bright spot of the World Cup, an impenetrable back four, is good enough to win the title. Not only doesn't this play to the actual strengths of these elite players, it causes structural breakdowns that prevent them from expressing the talents they do have.
This is how you get Carli Lloyd and Lauren Holiday—an attack-minded midfielder and a natural second striker, respectively—wasting their talents as central midfielders in a 4-4-2. These two players are at their best when getting up near the box and looking for their own shot or the risky final ball. They're playing positions best served by defensively-aware players just as happy to make the simple, patient pass out to the wing to maintain possession as anything else.
This is how you get Rapinoe shunted off to the wing but deep enough in the midfield so that, instead of picking up the ball in the final third, where her anarchic instinct to try the audacious is exactly what you need to pry your way through deep defenses, she collects it out wide and attempts low-percentage passes or dribbles when what's needed is a calm, centering pass.
This is how you get long ball after long ball thumped in the general direction of Wambach, who is tasked with little else than flicking those balls on to Alex Morgan, while Morgan—again, maybe the most complete striker in the sport—spends all her time testing the center backs with runs in behind that are never rewarded thanks to the aimless, frenzied play behind her.
When in possession, none of the players move towards the ball to provide passing options, since they know it will soon be punted up top anyway and so they'd be best served scurrying forward to try to win the second ball. They don't make coordinated runs to create space, since they know there is no one in the lineup adept at getting on the ball, surveying the pitch, and trying to move the ball into the pockets of space created by the team's movement. This team is so ill-equipped to create the kinds of intricate passing moves that even little old Colombia breaks out instinctively that at one point last night the U.S. had a free kick at the center circle and they pushed everyone into the box so they could smack it out wide in preparation for a cross! It's unbelievable how regressive tactically this team is despite coming from the biggest, best, most-heavily-invested soccer country.
USWNT manager Jill Ellis. Photo by Kevin C. Cox/Getty.
---
The most worrying part of what could end up being an embarrassment on the level of last summer's 7-1 isn't that it will necessarily happen or that it can't be prevented. (As flawed as this team is, the pure talent stands up to even Germany's at their peak.) It's that this is a sign of things to come. It's tempting to lay all of this at the feet of the manager, deriding Ellis for wasting so much with her team selection and choice of formation. But that's a little short-sighted. This is, after all, the USWNT's strategy and it has been for a long time.

Because of the dearth of interest and investment in women's soccer across the globe, the game has spent most of its history as a game of pure individual talent and athleticism. The USWNT had the will and the money to find and develop our country's most promising athletic prospects. Once armed with the strongest, fastest, and technically-adept women, and we could roll the ball out in the major tournaments and simply run by and through all challengers. We could get away with lining up with our most talented players without regard to position, since even a striker playing in the midfield could dance past the competition to play a pass to a forward. We could get away with recovering the ball defensively and immediately hoofing it ahead since Wambach could corral any ball with her head, then lay it off to a supporting player to run past the defense and slot the ball past the keeper. Tactics were at best a secondary concern behind athleticism, individual technique, and fitness.
Thankfully for the growth of the game, this has changed. With more attention brought to the sport after every Olympics and World Cup, there are now teams from all over who have been groomed their whole sporting lives to compete against the world's best. Japan's success has probably been the biggest marker of this transition, but even more subtle is the presence and performance of teams like the Netherlands, Spain, and even Colombia in this tournament.
What these nations newer to the big stage benefit from that the U.S. doesn't is a cultural tradition of soccer at the highest men's level. Because of America's early dominance in the sport and our financial muscle, we've been able to make what amounts to the strongest American players possible. The U.S. is very familiar with training athletes to maximize their physical abilities, giving us edges in strength, speed, and endurance that few have been able to match.
We're now seeing now, though, is that soccer-specific institutional knowledge can erase much of that physical advantage in just a generation or two. Nations like Brazil and Spain may not put as much time, effort, or money in women's soccer as they could, but because the coaches and players grow up in an environment where soccer tactics are part of the everyday sporting conversation, and sun-up to sun-down street games that hone one-touch passing skills and close control are an everyday occurrence, those girls are being educated on a completely different level—one that prepares them to flick and flit their way past bigger, faster, and stronger girls with the techniques and tactics that win soccer games. As Barcelona have shown over the years, size and strength aren't everything in this sport.
Shannon Boxx, Abby Wambach, Ashlyn Harris, and Christine Rampone acknowledge fans after beating Nigeria. Photo by Rich Lam/Getty.
---
This, more than anything else, is why the USWNT is not as good as we should be. The rest of the world is catching up to us in women's soccer, and they've done it by taking a different path that turns out to be a shortcut. In a way, the USWNT is the answer to the common lament among some fans that if only LeBron James and Russell Westbrook and Maurice Jones-Drew played soccer instead of basketball or football, then our men's would obviously be the best. It's true that we'd undoubtedly be better with access to our entire athletic talent pool, but since our athleticism gap is much smaller in the men's game than the women's, we wouldn't become Brazil over-night. For that to happen, you need the kind of dedicated coaching and countless hours whetting your skills only available to nations with that specific sporting tradition.

While the women's team spammed their one big advantage, they've failed to suitably shore up their weaknesses. And it turns out that what they are weak at is exactly where you need to be strong in order to dominate the modern game. It would've taken guts to have noticed this four years ago, when we lost to a Japan team playing with the tactical sophistication we've lacked for so long and tried to right the ship then, especially when just a year later we bested them in the Olympic final. But the weak attempts to do so were not met with much support, as the short career of Tom Sermanni as USWNT coach attests.
The USWNT can't skate by any longer, though. Soon, we'll find ourselves up against Germany, or maybe even France, and we'll come face to face with an opponent just as strong, just as quick, but with women who've been drilled in the specifics of positional play and coordinated off-ball movement in a formation that brings out the best of each individual and our shortcomings will become evident. A loss might not do it—and as we've seen with the Brazilian men this summer, even a disastrous loss has not convinced those in charge that fundamental change is necessary—and there's a good chance that we'll go ahead and win the whole thing. Sooner or later, though, we'll have to reckon with the sport's future. How we adjust to that going forward will determine if we regain our dominance or become one of the crowd.
Top photo via Getty