Friday night's Game 4 was barely underway before the uneven performance of the officials took center stage. Here, for example, are some tweets from Mary Babers—who is Draymond Green's mom:
Mary Babers is right about this much: The refs last night were, in fact, fracklenackle bull. But the specific thrust of her complaints—that the balance of the officiating's fracklenackling tilted in favor of the Cavaliers, and with the purpose of extending the series—is a tough case to make. The Warriors were whistled for 27 fouls to Cleveland's 24, but they also attempted more free throws in the game, and made more. But even if that weren't the case, anyone watching the game knows the single most overt instance of zebra fracklenacklery benefited the Warriors, and Mary's son in particular.
With 6:18 left in the third quarter and the Cavs holding a 14-point lead, Draymond Green was whistled for a very dumb foul when he needlessly contested a perimeter pass to Kevin Love early in the shot clock. This is the kind of dumb, cheap, pointless foul that various Warriors players commit often enough to have become almost a signature move—their already historic supremacy would be that much more pronounced if Green and Steph Curry in particular could talk themselves out of giving up a handful of boneheaded reaching fouls per game. Anyway, here's the sequence:
Green reaches in from behind to contest the pass and bumps Love, and the whistle is blown. It's a foul! It's definitely a foul. Green apparently didn't see it that way, and in his frustration he did the thing you're never supposed to do: he did the big dismissive hand wave at the ref who made the call. Much like recklessly contesting a harmless pass on the perimeter with 18 seconds left on the shot clock, it's a stupid way to earn a whistle. Refs have been issuing cheap techs for that exact move for as long as I've been alive and, sure enough, Marc Davis, positioned away from the action, but with a clear view of Green's wave at head official Mike Callahan, gave him the tech.
G/O Media may get a commission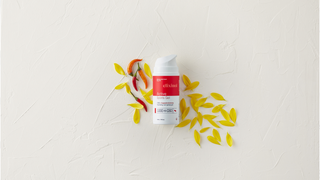 That's when a very mild kind of chaos erupted. You can hear the moment when the facts all slid into place in Mike Breen's brain, mid-sentence: "...there's a technical foul, that's two—AST! TECHNAL TECHNICAL FOUL! THAT'S TWO, HE'S GONE!" Because this certainly appeared to be Green's second tech, Breen and everyone else watching the game expected Green to be disqualified and ejected.
And here's why:

That sequence came late in the first quarter, after a heat-check three attempt from LeBron James wedged itself between the rim and backboard, necessitating a jump ball at mid-court. The tip goes back towards Green and Iman Shumpert, and Green—who is all violent, flailing, sharp-angled limbs—whacks the bejeezus out of Shumpert. As with the later call, Green's reaction to the whistle is wildly disproportionate, and is exactly the sort of thing that often earns a technical foul, and Green did.
Except, maybe not? Despite it going into the scorebook as a technical foul on Green, and being recorded by the NBA's own realtime play-by-play as a technical foul on Green, and being remembered by the announcers and fans and everyone watching the game as a technical foul on Green, when it came time for Green's summary ejection, suddenly the officials had it another way. As Mike Callahan explained to a confused Tyronn Lue, the first quarter technical was actually called on Steve Kerr, who'd leapt off the bench and steamed out to mid-court when Green's clubbing of Shumpert was recorded as a personal foul.
NBA TV's post-game coverage played this off like the only people who weren't confused by the sequence of technicals were Golden State's coaches and players, but this is bogus. No one in the arena knew what the hell was going on. Here's Kerr, after the game:
The refs' version of events—the version they apparently kept to themselves and revealed as a plot twist at what passed for a critical moment in the second half of a game in which the winning side led by double digits for the game's final 38 minutes—has Steve Kerr getting assessed a technical foul for his reaction to a whistle, without ever being told about it. It also supposes that Kerr's reaction was, in fact, to the whistle, and not to his player responding so violently to the whistle that a technical foul would seem like a reasonable enough consequence to have been assumed by the announcers, the scorekeeper, and virtually everyone else watching the action. It also means Kerr was in a situation where he could've been ejected for a second technical without knowing he'd even been assessed a first.
The NBA looks awful foolish here. Green's second technical, for the hand wave, can seem lightly earned, and especially if you allow that his histrionics in the first quarter weren't sufficient for a technical foul. It's hard to make sense of that—at least twice Green made an overt display of rejecting a referee's call, but the one that earned him a technical foul somehow wasn't the one where he yelled and jumped up and down and sprinted; it was the one where he waved his hand and walked away. That ruling strains credibility, and makes it possible to imagine a sequence of events where the refs decided retroactively to change the first technical foul in order to avoid ejecting a prominent player for something as mild as a wave of the hand.
But maybe the fracklenacking balances out? Maybe for every Dubs fan who thinks the refs gave the Cavs 22 first-quarter free throws in order to produce a Game 5, there will be a Cavs fan who thinks the refs revised history to avoid ejecting one of the three most important Warriors. What shouldn't be lost is that none of this had much bearing on the outcome of the game. Certainly not either of Green's technicals, nor the retroactive reassigning of the first of them. Not Golden State's unexpected free throw disparity, and not even the 22 free throws Cleveland attempted in the first quarter. Cleveland won Game 4 by 21 points and if you allow that even just one of their made free throws was honestly earned, and then subtract all of the rest of their free throws, they still finish the game with the lead, and the win.
Cleveland hit an NBA Finals-record 24 threes in Game 4, to Golden State's 11. You are not going to win a game in which your opponent shoots 53 percent from the floor and hits 24 threes. Cleveland won every quarter Friday night. For all of their mangling of several loud moments, the refs were a very minor part of the game, in the end.