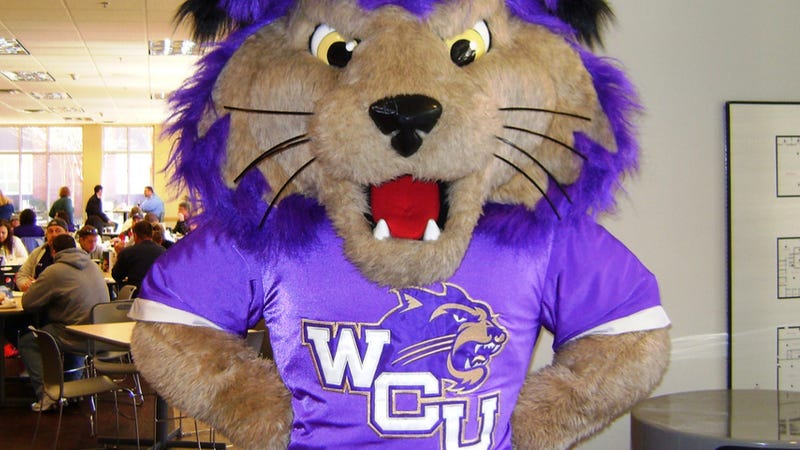 Oh, you didn't think you'd ever read about Toccoa Falls College basketball on Deadspin, did you? Since there's no Wikipedia today, I'll tell you that Toccoa Falls bills itself as a "Christ-centered educational institution that prepares men and women for vocational and professional occupations." It has 750 students. To earn a bachelor's degree, students must complete 30 credit-hours of bible courses. The school offers just four men's sports.
For some reason, they scheduled Western Carolina as an opponent last night. It did not go well, to the tune of 141-39.
Now, Western is anything but a powerhouse. They're 9-10. They lost to NC State by 27 and Davidson by 21 earlier this year. My understanding is that they once recruited my uncle to play there. He chose to become a state highway patrolman instead.
But again, these are the Toccoa Falls Eagles. They play in the National Christian College Athletic Association. (The N-double-C-double-A, I guess. Not a good sign when your conference name looks like a typo.) So far this season, they have played Johnson University, North Greenville University, Free Will Baptist College, Pensacola Christian College, Crown College, Warren Wilson College, and Piedmont College twice. These colleges apparently exist and field basketball teams too. In fact, Toccoa Falls had gone 3-5 against this schedule. They were not quite ready for the Catamount assault.
And so bad things happened. Western Carolina led 18-0 at one point. They assembled the third-largest margin of victory in NCAA history. They set a school record for points scored and points scored in a half. Nine players scored in double figures, and all Western players played more than ten minutes. They outrebounded Toccoa Falls 62-16. Toccoa Falls turned it over 27 times and shot 28.3 percent from the field.
There will be much rejoicing after this win, from Asheville to Andrews, from Black Mountain to Bryson City. But think of the poor bible college students, won't you?