Of the many responses to Elizabeth Cambage's historic 53-point performance with the Dallas Wings on Tuesday afternoon, one of the most common dealt not with the performance itself, but the Tuesday afternoon part. Why, people quite reasonably wondered, was one of the great moments in league history taking place while most people are at work?

The answer is the league's unofficial "camp days," a tradition that combines early weekday starts with the loud screams of thousands of hyped-up children. It is a bane to the existence of adult ears—staffers, players and media alike—but it makes a great deal of sense. And a decent amount of money, too.
"Camp or kids' days are an important piece of our annual ticket sales efforts," Connecticut Sun Vice President and longtime WNBA executive Amber Cox said. "When you talk about driving volume in terms of big blocks of group tickets, for most teams, this is one of the biggest initiatives of the year. Cox and other WNBA executives see the camp days as a chance to get kids in the door and into the game—and maybe interested in coming back with their parents. "The impact of these games is huge on so many levels," she said.
At the most basic level, WNBA camp day games work for teams because they allow the league's sales departments to make group sales pitches and sell tickets in bulk. It's also easy to see why it works for camps looking to pull together field-trip entertainment at a reasonable price.
The league is by no means alone in cashing this way. Many Major League Baseball teams, for example, schedule camp days, even school days. I've covered plenty of the New York Mets "Weather Education Days," for instance. Those games are always scheduled early in the season, and always on weekday afternoons, and get kids into the game to watch two backup catcher–laden lineups play a day game with the fig leaf of a "weather lesson" from WPIX weather man Irv "Mr. G" Gikofsky allowing schools to justify it as educational. The Phillies, for as long as I can remember, have run Businesspersons' Specials—weekday afternoon games—all season long.
G/O Media may get a commission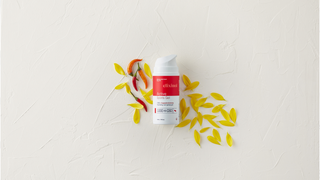 But where this is truly a WNBA imperative is that, in a sports landscape that devotes little coverage to the league, these shrieking lunchtime regular-season games give thousands of children an entry point for women's basketball that isn't otherwise all that easy to find. Every time the league's marketing department has studied this, they've come to the conclusion that the most important thing any WNBA team can do is get someone in the building just once. "These games allow us to expose the WNBA to the next generation of fans," Cox told me. "For many kids who attend a camp day, it is their first professional sporting event."

I've now seen this, two generations over, across two sports. I still remember a Businesspersons' Special with my dad at Veterans Stadium, cheering a late-career Gary Carter as he channeled his prime and put together a 4-for-4 day while Bobby Ojeda threw a complete-game shutout. The official attendance dovetails with the loud, Mets-heavy cheering I recall. There were 43,462 people there that day, all unaware that they were witnessing what would be the apex of Mets fandom for 30 years.
And I've seen it with my daughters, who I took to a New York Liberty–Phoenix Mercury game at Madison Square Garden earlier this year. They got the full Diana Taurasi experience—she reached 8,000 career points and also received a tech for arguing with the refs—and they've begged me ever since to bring them back for another game. (We're going on Saturday to see the Liberty face the Washington Mystics; they've been watching Elena Delle Donne on our WNBA League Pass subscription.)
"First thing, I just told our players: 'what a meaningful game it is to play in,'" Minnesota Lynx coach Cheryl Reeve told reporters after a Lynx camp day this week. "Whatever name they put on it, day game, camp day, kid's day, it's an incredibly powerful day for our league. Around the league, everybody does this at least once and we talked before the game about [how] it's so much more than basketball, what we're doing." The league is now far enough along in its life cycle that some of its stars saw their first WNBA games on camp days.
"We were talking about Maya Moore being 8 years old and being impacted by a player that changed her life and that we were going to be doing that today," Reeve said. "That there were going to be kids here, both girls and boys that were going to see something that they did, either an interaction with a teammate maybe how hard they played, the chemistry that they exude. Maybe even making eye contact with a kid. It's the same thing for boys too, so for boys being here and being exposed to women playing professional sports, it's a great opportunity for them to see women in that light and as they grow older, maybe they leave here and really want a Seimone Augustus jersey."
And in case you were wondering how it impacts the bottom line: 17,933 came through the turnstiles of the Target Center on Wednesday. That's a sellout.