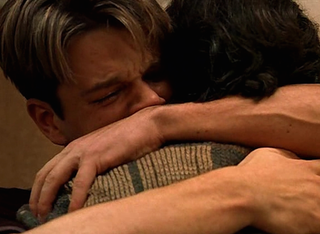 What follows are excerpts from a New York Times article entitled "The Homicidal Pastime":
When a game, a recreation, a pastime that boys engage in for their health results in the death of a considerable proportion of the contestants and in the more or less serious injury of many others it is evident that there is something the matter with the game. It does not accomplish its sound and wholesome purpose. The breaking of a youngster's leg, the twisting of his spine, and the fracturing of his skull are of doubtful advantage to his health. To kill him is indeed a very bad thing for his health. These elementary propositions of the football controversy are incontestable. We think the further proposition that football as now played "must go" is also beyond contest.
As for the remedies, those are for the experts to devise and for the university authorities to administer, if the game is to be preserved at all. Mr. Walter Camp is undoubtedly an expert, but we do not think he has yet firmly grasped the reform idea. He says that a rule "requiring ten yards instead of five yards in three downs" would result in more open play. "That," he gravely observes, "would change the character of the injuries." In his opinion participants in the game of football under the open-play plan would incur no more serious damage than sprained ankles and broken arms. We quite agree with him that a broken arm is better than a blood-clot on the brain, but the retention of broken arms, and we must assume, also, of broken legs as features of the game of football, will be taken, we think, as evidence that the Camp plan of reform is defective. If this is the best that can be done, then probably the game will be abolished.
The game has been boosted to an altogether undeserved and undesirable prominence. It consumes too much time, thought, and money.
The crowds have their share of responsibility as well as the players. The insane "rooting" of the bleachers puts the spectators in a collusive relation with the sluggers of the field. What do the football crowds suppose they are looking at — a contest between educated but muscular young gentlemen striving in approved sportsmanlike ways to establish their superiority over other young gentlemen of like condition? That is what they ought to see upon the football field, but they see nothing of the kind. Football has degenerated into a savage, brutal, bloody fight between men animated with the passions of pugilists, seeking to win, not by demonstrations of skill and strength, but by the blackguardly expedient of physically disabling as many of their adversaries as possible. Kick the ball or kick a head — it is all in the game.
[W]hy should young men and young women take pleasure in gazing upon such a spectacle? Why do they countenance the brutalities of football by their attendance by tens of thousands and by applauding exhibitions of savagery and the fruits thereof? No, the condemnation so justly visited upon the players cannot altogether spare the spectators.
Before you start railing against the profound wussification of America, you should know this article was published Nov. 29, 1905.
Let's avoid having condemnation justly visited upon us, and watch something else.
Other Sports
11:55 p.m. — beIN Sport Español — La Liga Soccer: Villareal vs. Valencia
Hey, you can do worse than a fun, relatively meaningless mid-table La Liga matchup.
1:55 p.m. — beIN Sport Español — La Liga Soccer: Athletic Bilbao vs. Córdoba
Woof. If you're hard up for soccer, maybe this is for you.
3:55 p.m. — beIN Sport Español — La Liga Soccer: Elche vs. Espanyol
If nothing else, you will not be haunted by the ghost of a Progressive Era New York Times columnist visiting condemnation upon you for watching this fixture.
6 p.m. — NBA League Pass — Toronto @ Miami
This should be an interesting tilt between two teams with realistic chances of working their way into the top four of the Eastern Conference playoff picture.
7:30 p.m. — NBA TV — NBA Basketball: Charlotte @ New York
If the Knicks are as good as they were in Cleveland, this should be a blast. Even if they're not, the Hornets are a good, smart, tough-as-nails basketball team.
9 p.m. — NBA League Pass — Golden State @ Portland
Oh man. This match-up should be an absolute blast, in front of Portland's outstanding home crowd.
9 p.m. — ESPN2 — MLS Soccer: FC Dallas vs. Seattle
Continuing a solid run of Sunday primetime MLS match-ups.
TV Reruns
1 p.m. — USA — Law & Order: Special Victims Unit
All day long, folks.
3:30 p.m. — FXX — The Simpsons
The usual Sunday mini-marathon runs until 7 p.m.
7 p.m. — AMC — The Walking Dead
Catch reruns of the last two episodes before the new one premiers at 9 p.m.
Movies
Noon — A&E — Apollo 13
Apollo 13 is a good Sunday afternoon kinda movie. I find everything that happens with Tom Hanks' family in this movie unbearably boring.
12:45 p.m. — Comedy Central — Coming to America
Here's some interesting trivia: James Earl Jones and Madge Sinclair play the royal couple in Coming to America. Six years later, they played a royal couple (of lions) in Disney's The Lion King.
4 p.m. — BBC America — You Only Live Twice
The first of two Sean Connery Bond flicks on BBC America today.
4 p.m. — Ovation — Interview With the Vampire
So silly. What on earth was Christian Slater doing in this or any other movie?
4 p.m. — CN — Shrek
Eddie Murphy's voice acting comes thiiis close to being distractingly annoying.
5 p.m. — AMC — Lake Placid
This is a stupid movie, but it's got just enough winking good humor about its stupidity that you don't feel too insulted to enjoy it.
5 p.m. — CMT — Good Will Hunting
Hilariously, the screenplay for this movie was originally a thriller. What?
6 p.m. — E! — Bridesmaids
I was rolling my eyes pretty hard at this movie before Kristen Wiig's character got loaded on the airplane. That's a funny-ass sequence.
6 p.m. — LOGO TV — Brokeback Mountain
Shut up and watch it, you bunch of babies.
6:30 p.m. — BBC America — Goldfinger
Goldfinger strikes me as the Bond film.
7 p.m. — SYFY — Thirteen Ghosts (2001)
This over-the-top remake has almost nothing in common with the spooky-as-hell 1960 original, but it's dark fun to watch both F. Murray Abraham and Tony Shalhoub toss away their film careers once and for all.
7 p.m. — FXX — Mission: Impossible — Ghost Protocol
The villain is just totally forgettable, here, but it's got some bitchin' action sequences.
8 p.m. — REELZ — Lethal Weapon
The scene at the end, when a bunch of cops stand around cheering while Mel Gibson's psychotic suicidal rogue cop character basically beats the final bad guy to death, you can probably skip that part.
8 p.m. — Comedy Central — Superbad
Damn funny.
8 p.m. — Ovation — Bram Stoker's Dracula
Is there anyone who'd really be all that surprised to find out Jerry Jones sleeps in a box of dirt every night?
Hey, don't forget to set your clocks back tonight. The weather is turning cold and wet, get outside today and enjoy the last sunny afternoon for literally months.