The Yankees are on the verge of acquiring the washed-up, 34-year-old Vernon Wells, and part of his massive contract, and it raises more questions than answers. Two of those questions: Vernon Wells? Really?
The Yankees will open the season with $88 million on the disabled list, including Curtis Granderson, out until May with a broken forearm. With Juan Rivera set to start at first in Mark Teixeira's absence, and Ben Francisco and Brennan Boesch nobody's ideas of viable starters, the Yankees needed an outfielder, and they got Wells with his $42 million over the next two seasons.
The Angels will pick up most of that tab—according to multiple accounts the Yankees are on the hook for about $13 million total, and will presumably take on the lion's share of that this season, as they desperately scramble to get under the $189 million luxury tax threshold for 2014. And what will the Yankees be getting for that $13 million?
"Veteran leadership, good guy," said Yankees third baseman Kevin Youkilis of Wells.
So, not a very good baseball player. Wells has a total bWAR of -0.3 over his two years in Anaheim, and Dan Szymborski's ZiPS projection, even with a bounceback, still sees a sub-.300 OBP in 2013. Wells is a guy who, if everything goes right, will provide a little right-handed power as a starter for six weeks, then settle into a DH platoon, and be a spare part for 2014. No right-thinking executive would pay $13 million for that.
Brian Cashman is a victim of the Yankees needing to rebuild without actually rebuilding. Commanded to cut costs, Nick Swisher and Raul Ibanez and and Eric Chavez and Russell Martin were allowed to walk without counter-offers. But with Granderson, Jeter, Teixeira, Hughes, and A-Rod on the disabled list, and the Jays and Orioles on the rise, there's a real fear that the fans won't be there—and the Steinbrenners' short thinking doesn't allow for dips in attendance and TV ratings like the Yankees suffered in 2012.
G/O Media may get a commission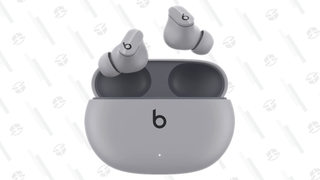 So what remains is a misguided attempt to stock up on discount "star power," even though Vernon Wells hasn't been a star since two contract dumps ago. That's why the Yankees' opening day outfield will consist of two replacement-level hitters (Ichiro's deal, coincidentally, is also for two years at $13 million) instead of actual replacement players from the system or on minor league contracts. A cost-effective team is a zero-sum game, at least with a depleted farm system like New York's. You either pay a premium for talent, or you punt the position and save money. With Vernon Wells, the Yankees get neither.