The following is excerpted from Lord of the Rings, the new Phil Jackson biography by Peter Richmond. The text is accompanied by footnotes from the author, who also did an interview on The Stacks last week.
The first job was to assemble a coaching staff. Jimmy Rodgers was flattered but now enjoying retirement. Charley Rosen? "It was never considered," says Charley now. "But I would have jumped at the chance. It was his rationale." In one of his books, Phil says Charley had already "found his calling as a writer." But then, he'd already found his calling as a writer as early as '78. Charley understood: Phil was now too far down the road in a corporation that doesn't welcome its radical disciples into the button-down business fold. Ones who'd rather wear the beat-up old Rockford Lightning jacket than the Armani. [1]
Jim Cleamons? On board. Tex Winter? Obviously. Frank Hamblen, the "man's man"? Three decades in the league? Signed. All knew the triangle. The only incumbent was Bill Bertka, who, except for a seven-year sabbatical in Utah in the seventies, had been with the Lakers for four decades. If there was a common denominator for all good things Laker, it was Bertka. When Phil was asked to keep him, he instantly obliged. At seventy-two, he was a bridge to the previous regimes, as unsteady as the recent one had been.
The team? Obviously underachieving. Shaq, Kobe in his second year, Rick Fox, Derek Harper, Derek Fisher and sharpshooter Glen Rice all had talent, but under Kurt Rambis they were slow. Fisher and Harper were the only sure-handed guys. (A midseason signing of Dennis Rodman had resulted in seven disastrous weeks before he was released.)
G/O Media may get a commission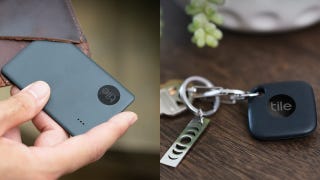 Up to 35% off
Tile Item Trackers
So Phil enlisted his Three Wise Men. They had 37 years of experience.
After some work for NBC ("David Stern told me, 'You can say anything you want about a player, but not about the league or an owner'"), John Salley had been watching the Lakers blow their fourth straight playoff series. He called Phil. Phil told him to call Jerry West.
On the phone, West asked Salley if he was in shape. "Excellent shape," said John, who hadn't played in three years. West then told him Mitch Kupchak would be working him out against journeyman Benoit Benjamin for a roster spot. Salley made the cut.[2]
Ron Harper was home in Ohio when he got the call at the beginning of camp. Kobe had a hand injury. Rick Fox needed a new backcourt partner. Harper saw the caller ID and picked up.
"Hiya, Phil," said Ron.
"Ronnie," said the gravel voice, scraping the phonetic ocean's bottom.
"How you doing?" said Harper, smiling to himself.
"You'll start the first game," Jackson graveled back. "Phil, I think I'm retired."
"Not yet you're not. Get out here as fast as you can. Our center is very good."
Harper arrived and watched a scrimmage. On one play, Harper watched Shaq pull down a rebound, decide to keep the ball, dribble to midcourt, spin between two defenders, dribble to the key, hop and slam.
Damn! Harper thought. This might be fun.
"Told you he was good," Phil said to his old quarterback.
And then there was Iron Man, A. C. Green: two rings with Pat Riley in Showtime as an essential contributor, five seasons with a contender in Phoenix and one in Dallas for Cleamons.
"We knew he'd show the same leadership in Los Angeles as he had in Dallas," Cleamons says now. "With Ron and Salley, they were three essential pickups."
Green was more than reliable; he was the Cal Ripken of the NBA. He hadn't missed a game since 1987, literally. He set the record at 907 in '97. The streak ended at an insane 1,192. The more amazing streak was his lifelong sexual abstinence at age 36. "You have to have some virtue in your life," he'd once said. And while that streak provided obvious cause for amusement ("Guys said that if you ever saw fireworks in a city the Lakers were playing in," Rosen laughs, "it was because Green had finally gotten laid"), he would marry in 2002 at the age of thirty-eight and find the pot of gold at the end of his rainbow. (Imagine the fireworks on that two-month honeymoon!)
"I had a huge amount of respect for Cleamons, friendship as much as player," Green says now. "So when he went back to Phil and they started looking for leadership guys, it was what had been missing. The core nucleus was there. For me, that Cleamons vote of confidence was, to Phil, the green light. And with Phil there was that spiritual background that we shared. We had talks about faith numerous times that helped us communicate in a deeper way. That was cool. Not everybody shared that same experience. I mean, that's not good or bad—just reality. But I would definitely agree that his other dimensions enhanced his abilities. Faiths can be different in details, but the principles are the same: being outside of yourself, seeking balance."
He'd start every game for Phil and have a hell of a season. Maybe there was something to be said for Woody Allen's reference to Balzac's presumably apocryphal quote after every orgasm: "There goes another novel."
Meantime, on the other side of the libidinal coin, Phil would be getting his paychecks from the sketchiest boss in sports history. I first saw Dr. Jerry Buss in the Forum halls at the age of fifty with a woman I assumed to be his young daughter. She wasn't. So what was Phil doing working with Captain Skeeve, the immodest ("At a relatively early age, I discovered that I was more intelligent, more creative and more competitive than the great bulk of people I ran into," he wrote) and megalomaniacal? ("Jerry's ambition is to conquer the world," said a former bunny girlfriend.) Other than bonding over their intense, arch-male competitive streaks? Why take a job with the NBA's Hef?
Start with upbringing: Both were born into the Western American out- back. As a four-year-old, Buss was standing in food lines in Kemmerer, a Wyoming coal town. Add an exceptional intellect. By the end of his senior year in high school, he was teaching the science class, and his teacher was backing the teenage hustler in a $50-a-game pool tournament. Having learned cards from his mother, he would eventually be judged one of the top fifty poker players in the world. Unlike Phil's religiously reserved deck, these cards definitely had faces on them.[3]
At the University of Wyoming, like Phil, he married a woman he'd met as an undergrad and took a moonlighting job as a chemist for the Bureau of Mines. After graduating in two and a half years, he declined scholarship offers from Harvard and Yale to pursue a PhD in sunny SoCal. His dissertation was titled "The Bond Dissociation of Toluene"; he earned the doctorate at 24.
A missile-lab job offered little glamour, so he turned his cerebrum toward mastering the alchemy that so many in the city of grand illusion had studied before him: turning real estate into cash. Two decades later, Buss had three office buildings, two hotels, more than a thousand houses and four thousand apartments, two homes, a chauffeur to drive him in his Rolls Royce Camargue (which replaced the Maserati Bora) and an empire: the Lakers, the Kings and the Forum, which together cost $67.5 million, the largest sports transaction in history at the time. That would be $200 million today, for teams that, sold by themselves, would bring seven times as much. The financing of the deal was so byzantine that Sports Illustrated hired accountants to parse it. They couldn't. It included a price tag of $24 million for the Lakers.
The sports world was hagiographic. SI described Buss as a man "reliving almost with misty eyes" the exploits of old Trojan running backs. People revealed that he had once dated an 18-year-old who had decided to try prostitution. "I turned her over my knee and spanked her," he said, apparently with a straight face. Of the Forum? "I like to buy real estate that can't be replaced. It's effectively irreplaceable" (until it can be replaced), as would be the case with his next domicile, Pickfair, the 25-room mansion built by Douglas Fairbanks and Mary Pickford on 56 acres of primo SoCal real estate from 1919 to 1924.
Pickfair had hosted the likes of Einstein, Babe Ruth, Lindbergh and Chaplin—a manse "only slightly less important than the White House, and much more fun," said a Life correspondent. It was on the market for ten mil at the time; Buss picked it up for five, but a few years later, he sold it to Pia Zadora, the woman who won a Golden Globe for a movie about incest. (Pia and her husband, 31 years her elder, vowed to never raze it, but they quickly did so and built a new mansion.)
"As for those teenaged girls," wrote Lakers watcher Roland Lazenby on his blog Laker Noise in early 2010, "Buss has long dated hundreds of them, usually once or twice each, and then collected their photos in albums. He has not been above boasting about his conquests to media and associates."
"I had started meeting those girls when I was about fourteen," daughter Jeanie would later write. "They were usually like twenty or twenty- one and treated me like a little sister...When I reached my late teens and my dad's girlfriends were closer to me in age, we would go shopping together. They would do my hair, give me makeup tips and all that kind of stuff...As I got much older than the women he was dating, however, it wasn't the same for me."
If Jeanie's Laker Girl reflects the woman's priorities and is not excellent satire, she is obsessed with tacky emblems; her book-long subplot of jewelry borders on the pornographic. The dramatic high point of her story? The morning she was robbed at the Forum on her way to work. "Give me all your jewelry," the man said at gunpoint. She parted with her engagement ring from volleyball player Steve Timmons, a diamond "tennis bracelet," a diamond Presidential Rolex, diamond earrings and a Lakers championship ring studded with diamonds. (Presumably the thief has been living in Monte Carlo ever since, sipping champagne on the beach.)
The low point of the book? Other than when Ryan Seacrest says, "I have a lot of respect for your dad's opinion about women"? Or the fact that she drops so many names that Adam West makes the cut? Her description of the Playboy shoot in 1986 and her, um, breasts: "Hef was very complimentary when he saw them." Dad had owned a Playboy Club in Phoenix when Jeanie was a teenager, but "I wanted to be in the magazine based on my own merits, not because of my dad's relationship with Hef." And when the art director said she didn't have to do anything with her breasts, such as enlarge them, "That was very flattering." Damn it, girl, be proud! You worked hard for those breasts! Oh, wait. No you didn't. The book's footprint on literary history? I ordered it on Amazon for a penny, and the copy I received had been discarded from a library branch in the city of...Los Angeles.
But never judge a babe by her cover. As Maverick[4] did, Laker Girl has a subtext. Beneath the shallow sparkles and unashamed tropism for jocks, from L.A. King Jay Wells to Dodger Mike Marshall to Timmons, lies a stone-serious businesswoman. She's served forcefully on the NBA Board of Governors forever. She's devoted her career to marketing the brand. On top of which, she clearly has the brains (when Magic says she should now be running the show instead of her brother Jim, that has to count for something). Unlike Wells and Marshall, Timmons, briefly her husband, was no average jock, if my night of Coronas with him a few years before his Jeanie fling means anything: His surf-slack punkish hairstyle disguised, like Phil's hair, his insane competitiveness. (In 2004, Perry Ellis bought Redsand, the beachwear company he founded in the eighties, for a nice chunk of change.)
To sell the product, Jeanie Buss will do everything: sponsor women's wrestling, send the dancers around the world and found a (failed) roller derby league. A few years ago in the playoffs, she even unveiled the Jeaniecam, somehow convincing Phil to be interviewed on the way to games, from games and at home. It was boring. Phil was unmagnetic and clearly uncomfortable. Peeping Hoop didn't last long.
"Jeanie Buss took me in like a lost dog and nurtured and loved me," he would later write. She "balanced that teeter-totter love affair between the executive vice president and her partner, the coach."
"Hey," says Charley now. "He's a man." Meaning, among other things, what man would turn away the approval and ministrations, as his hair disappears, his eyesight fails, his heart weakens and his joints erode, of an alluring, much younger woman who can, not incidentally, kick ass in the workplace? (See: "Have your cake and eat it, too.")
I asked Mark Madsen, who would play for three years as Jeanie and Phil grew intimate, whether her sparkles were like the velvet glove in a rock-hard fist. "Absolutely right on," said the Stanford MBA. "Phil doesn't raise his voice. Jeanie doesn't raise her voice. I'd say this: They are proficient at what they do...and don't mess with either of them."
Jackson's first move was to write a personal letter to each man on the roster. Its emphasis? Welcome the triangle right out of the box, as in "my world, and welcome to it." For one thing, you don't fix what ain't broken.[5] For another, this time around, he had a (very) big man who, still only twenty-seven, was mobile enough to add a new dimension to Winter's scheme. If Shaq could learn the basics of the weak side–strong side fluid dynamic of the triangle—with Salley tutoring—then, with good execution by point Harper and A.C., the big man could ideally find himself guarded by a single man, and Jackson would have his irresistible force.
The stars seemed aligned: That summer, Shaq had a rapping gig in, of all places, Kalispell, the largest city in northern Montana (ninety thousand, 0.02 percent of whom are African American) just north of Lakeside.[6] He dropped down to meet his new boss. (And what a sight that must have been if he walked into the Homestead Café Bar & Casino to ask directions.)
Jackson's biggest challenge was to connect two dots: "The distance," wrote Phil Taylor in SI, "between their two most important points, guard Kobe Bryant and center Shaquille O'Neal." The cover of the issue? Slightly tacky: Phil posed as a hooded wizard, with his hands cradling a crystal ball in which a tiny Shaq was holding Kobe in his arms, accompanied by the cover line "What Does He See? Jackson Seeks Peace and Harmony in Los Angeles." It made the coach seem mystical, as if the players were his pawns.
One longtime former player, who requested anonymity, today finds the whole notion of Phil the magician/eccentric/philosopher maddening and insulting. "He's 'out of the box'? What's that mean? Is there a secret in the universe that he knows and we don't? "I'll tell you the secret. Red had Russell. Riley had Magic and Kareem. Phil had Kobe and Jordan. Pop has Duncan. It's the players who score the points. That's your secret. Individual coaches are so-called geniuses? I haven't seen a coach, an owner or a scout score any points. There's only one group that's playing the game. That's the players. That's the ones doing the work. They're the ones laying it on the line day in and day out. The game doesn't belong to coaches. The game belongs to the game. To the kids on the playgrounds. The greatest lesson I ever learned as a player? The fundamentals. You know them, that's all you need to know. Those are the laws of the universe."
Two months before the season began, I met Bryant in a recording studio, where he'd decided to record. Just like Shaq. He opened a pizza box that had just been delivered and emptied an entire bag of potato chips on the other side of the box, and ate everything, the way any teenager would.[7]
It soon became clear that he was a very intelligent young man (if a terrible rapper). His 1100 SAT could have gotten him a full ride anywhere. In his second season in Los Angeles, he told me he strolled the campus at UCLA, like a college kid he'd never been, and even signed up for some classes.
"When I walked around the campus the first day," he told me, "I thought, This is cool! I got my backpack ready. But I go to class, and there's only, like, twelve people. Where is everybody? 'Oh,' somebody says, 'they don't come to the first session of summer school.' I'm thinking I'm going to get the college experience, talk to some kids, and hang out." He shook his head. "Nobody."
No audience? Then, hell, no college.
It so happened that at the same time, in the same building, a band called Tha Eastsidaz was shooting a music video. One of the backup dancers was a seventeen-year-old named Vanessa Cornejo, entering her senior year in high school in Huntington Beach. The next spring, she was wearing a diamond ring in high school. But not for long; she withdrew because of the media horde, and finished her diploma through independent study before they married.
At first, the transition was not smooth. Jackson's new group wasn't schooled in "alertness meditation." They weren't prepared for connecting some of the more-distant dots Phil had in mind. As he told Tricycle,[8] "The common existence in this same now-ness is what connects everything, so that even the smallest microcosm in our particular world is connected to the most distant part of the universe."
The first team meeting? As if, after teaching an honors class in Chicago, he'd been given a group of ADHD kids. "It was impossible for my new players to concentrate on what I was saying," he would write. He obviously wasn't being treated as the master-teacher if he really had to say, "I want you to stop playing around with whatever's on the table in front of you."
Jackson had moved into a land as far removed as any colony could be from his coaching heritage, one as far from his childhood heritage as could be conceived. In the Plains and inland West, a man was stoic, rooted and stoic. In his new sprawltown, no one was original. All had led something. Until now, his pilgrimage had taken him to cities founded on manufacturing producing and representing, in one way or another, an aspect of the American ethic. Whether it was the Knicks, the Patroons or the Bulls, all were fond of the game as an embodiment of teamwork. The wives were friends, their kids were friends and, to rip off the '79 Pirates, "they were family."
This was not a Phil Jackson franchise—yet. Perhaps the first tipping point happened in an exhibition in Kansas City, in an arena that lay hard by where the stockyards had been. It was an exhibition. Kobe broke his finger. He would miss the first eighteen games of the season, which meant that the offense could immediately start relying on teamwork.
At least Frankie Jumpshot[9] had been an adult. Kobe Bryant, named for a kind of beef (why not Lamborghini?), was a kid. Literally. Never having been taught, never having been contradicted, he was going to forever test Jackson's coaching chops. Anyone who insists that Jackson never won a title without two superstars didn't know Kobe the kid for those first few years with Jackson: the killer instinct of a black mamba, the maturity of a larval mayfly. Salley saw it from the start, but understood Kobe's confusion. He'd been there, albeit on a slightly less spectacular scale. If you grow up in a bubble, dysfunction is inevitable.
"Here it is in a nutshell," Salley says now. "First, you're eight years old, but they put you on an older team because you're so good. The man picks you up, says, 'You hungry? Here you go.' In high school, you're growing out of your pants. Someone says, 'You hungry? Here you go.' In college someone pays you. In the pros, someone gives you a credit card. Now you got a posse around you, and this guy, that guy, he looks like he knows how to buy food, buy cars, whatever. Manage your money. Run your life. And you want everything because you've always been able to have everything you want. "So you leave it to them to do it all. All you do is say to someone, 'Just make it happen. I'm going upstairs and rest.'
"Because that's important. A pro athlete does three things: rest, play ball and have sex. That's it. When you cross them up, that's when you mess up. You can't rest, have sex and play ball. Gotta be rest, play ball, have sex." It was the last part that would bite Bryant in the ass in a few years.
Gradually, Pavlovianly, they'd learned how to respond to the drum in their new training home, in the office, the Shinto figurines, the tobacco pouch, etc. As soon as Shaq heard the rhythmic pounding of the drum, he'd head for the 15-seat theater. "When you heard that 'doo, doo, doo' sound you better get moving—or else," O'Neal would later write.
It was always about the rhythm. "That was his thing," says Salley. "Phil called us the Grateful Dead. They had a rhythm. That was his thing, about how the Grateful Dead could get up there and jam for hours and be in rhythm. He wanted us to always find that rhythm."
Then out with the lights, and Phil would light some sage to smudge the room if he thought attitudes were going awry. It would be pitch-black, Shaq wrote. "So here comes the weed—oh, sorry, Phil, the cousin of weed— and then he'd tell us to lean back in our chairs and relax. Then he'd start talking with us about whatever was going on with our team. He'd say, 'Right now, there's some negativity going on, so let's release that.' "A lot of days, you'd hear guys snoring, usually the ones who had been out late the night before. Certain days, even I'd fall asleep because I was tired. Other times I would try and listen to what he was saying, and other times I really would meditate." Then: deep breaths. "Some days I really think it helped me," said Shaq. "Other days it was a chance to catch a good nap."
Team meditation started at three minutes, then became five, then eventually became ten. It was a start.
The first round of books? For GM Jerry West, Phil's choice of Confederates in the Attic was a little tone-deaf. Just because West was from the mountains didn't mean he was a Civil War junkie. Just as Bryant, given The White Boy Shuffle, about a black kid raised in a Caucasian community who has trouble erasing the stigma of being an Uncle Tom, "thought Jackson assumed a bit too much about his upbringing so early in their relationship," the New York Times reported.[10]
Bryant's alienation from Shaq did not surprise coach Frank Hamblen. "Well, Phil wanted it to be Shaq's team," says Hamblen now, and why wouldn't he? Shaq was more than ready to launch into the triangle. Bryant had no use for a scheme that would temper his showmanship. It was obvious to the new staff that coaching Bryant required a very specific approach.
"With Kobe you have to be careful, take the positive approach," says Jim Cleamons. "Someone else goes nine for twenty-six, you say, 'You had a bad night.' With Kobe—OK, you got a double standard there, but it's not, 'You missed seventeen,' it's 'Guess what! We can get you a better seventeen chances.'"
So what formed this ill-formed psyche? "His dad, Jellybean, always thought he was better than Erving and McGinnis," Cleamons says. Jellybean Bryant's stats: eight years, three teams, 8.7 points per game. He took the kid to Europe when Kobe was seven; the boy was practicing with Dad's teams at twelve.
"Kobe grew up in a household always hearing this...so Kobe vowed to himself, I am not going to grow up and have to say that. I am going to be the best, and have documented proof. His whole agenda is to psychologically not live the life his father did. He's vowed to go down swinging, the best of the best, with no bullets in the chamber, at high noon. Every game was going to be an Alamo for him...Kobe so much wants to be the alpha dog." He'd played his first NBA game as an 18-year-old, a record at the time. He had one 17-for-47 evening. The next year, he was an all-star at 19, and by twenty had a $70 million contract. He was a GQ cover kid—and the antileader. From the start of 1999–2000, Harper ("the one who calmed down the team."—Jackson) turned his powers on the teenager.
"When I first got there, Kobe probably didn't have any friends," Harper says now. "All his teammates respected how he played hard, but he wasn't the most personable guy. Shaq probably didn't care for him, but he respected him because he worked so hard, because he respected that part. I mean, the guy would get a DVD after every game and review it. He studied...He studied opponents' weaknesses."
Harper had seen Jordan and Pippen bond. "So one day," Harper recalls, "Kobe and I had a talk. I said, 'Man, you just can't talk to your teammates any kinda damned way...you're going to be around these guys six or eight months, and you can't be like this standoffish dude. These are guys you're gonna fight with, go to war with. It's us as a whole.'"
It wasn't just Harper whom Phil asked to talk to Kobe. It was Magic. It was Jordan. "Eventually," Harper says, "he started coming around. Hey, he wasn't a bad guy. When he was a young kid, he just didn't have real friends."
The obvious priority was the big man. In practice, Salley, an inch shorter, seventy pounds lighter, would guard Shaq at the top of the key and actually tutor him on his next move. Salley had nothing to prove; he wanted Shaq to learn the scheme: Work from the weak side to the strong to the weak, until someone has a balanced, open shot. And in games, when Shaq bitched to Harper that, in the fourth quarter, he wasn't seeing the ball? "I'd say to Shaq, 'First, second and third quarters, I go to you first. Fourth quarter? Until you prove to me you can make free throws, I go the other way.' Shaq was totally cool with that, from the start. No attitude at all."
On the other hand, Salley noticed something different this time around: "In practice, Phil did a whole lot more yelling than he had in Chicago." Maybe Phil should have been reading more of those books himself.
They opened 8-4, including a rout of the 1-8 Bulls, whose own triangle, under Tim Floyd, would win them 17 games that year. ("Jerry Krause[11] sold Tim a dream," says Ron Harper now.) Harper was in a groove: In Harper, Phil had his "on-court conscience," and they resumed their courtside rituals. "I'd be coming up and look over and he'd be filing his nails, and I'd say to myself, I guess I better call the play. Phil's too cool to call it right now. Or the other team's going on an 8–0 run, and I look over for the time out; unh-unh, filing his nails: 'I'm not going to save you. Save yourself.'"
After Bryant's return, they won 15 of their next 16 and 30 of their first 35. But behind the scenes, chemistry was frayed. After barely winning against the Cavs after losing two of three, Jackson called for a meeting the next day, in which, Jackson would recall, Shaq said, "I have something to say. I think that Kobe is playing too selfishly for us to win."
"The trouble," Jackson wrote, "was that Kobe wanted to be a leader, but no one wanted to follow him." Why? Because off the court, he kept completely to himself.
After a 15-game winning streak, they suddenly lost 6 of 9. At the end of January, Jackson pulled a new psychological strategy out of his hat: self-revelation. He spoke of his own personal problems—a failed marriage, a 92-year-old mother in the hospital, a transplant to a new city. Opening himself up to the team and perhaps to himself, he felt a new, first-time sense of family.
Phil would be the first to agree with the friends I talked to who say he is not the guy who wears his heart, or soul, on his sleeve. He's always kept us guessing, throwing out clues that suggest the recipient search for the answer.
This time, he felt the need to enter the circle as one of them. A few days after the meeting, the Lakers beat Utah by 46.
Another team was cohering too. "I would say very honestly," Jim Cleamons says, "that as a coaching staff, we mirrored our team roster. Collectively we were a very solid unit...but none of us wanted to be the head coach. Ever. Phil was the head coach. On some staffs, everyone is hustling to have the authority and the power. Not us. We were his assistants...and we all had certain things he'd empowered us to have a voice in."
In Chicago, Cleamons had thought he was the youngest member of the law firm of Jackson, Winter and Bach. Now he was still the youngest; all that had changed were the opposing teams he had to pay attention to (Jackson would give each coach different teams to scout)...and a new group of mentees.
"If they wanted to talk to Phil, I'd talk to them first. I'd tell them, 'Don't go in there ranting and raving.' Because these days, with players, with contracts, there's always the concern that no matter how much they love the game, they have to get their touches, their stats, so they can get their money. I'd say, 'Be pissed off with me. Have a logical reason before you go in. Present your concerns in a manner in which he's going to want to hear you. Make it productive.'"
The opening round of the playoffs featured an intense 3–2 defeat of Sacramento, most memorable for the first truly un-PC public remark of Jackson's career. It was no surprise that after a childhood of repression, he'd want to play out the final act on the beach with a babe. But it was surprising that, starting in L.A., his self-censoring mechanisms began to erode.
After the Kings took the fourth game in rocking Arco, Jackson was asked if the Kings' fans were the most raucous he'd ever seen. Phil cited Puerto Rico. Then, according to an ESPN account, he said, "We're talking about semicivilized in Sacramento. Those people are just maybe redneck in some form or fashion." In his latest book, he says, "I'd joked a few years earlier that the state capital was a semicivilized cow town." (On the other hand, if, as Charley Rosen says, near the end of his Chicago gig, he told his buddy that George Bush's presidency would eventually be graded with very high marks, there seemed to be a sea change occurring in the 55-year-old man now living on the ocean.)
In game five, the Lakers took a 23-point lead after three and blew the Kings away, 113–86, sending Sac back home to a town to which Phil would also attach the sobriquet "cow town." That the Zen-Christian (their common denominator: compassion) was slurring a state capital known for an industry that his birth state of Montana was known for was very weird, indeed. (Maybe growing more conservative in his political leanings, he was giving a nod to the reported first recorded reference to Sacramento as a cow town, by Nancy Reagan, when her husband was governor.)
Phoenix rolled over in five, but the Blazers, led by Rasheed Wallace and now enhanced by a guy named Pippen, took them to seven. Los Angeles had broken to a 3–1 lead. Then, in Staples, the Lakers were poised to finish Dunleavy's boys off...until, with Pippen going 8 for 12 and leading a hounding lockdown defense, Kobe missed 9 of 13 shots and Glen Rice 8 of 9. Back in Portland, the Blazers held the Lakers to 45 percent from the field, and it was tied. Back at Staples, the Lakers turned up their own defense, held Pippen to a 3-for-13 night and won 89–84.
The Lakers' foe in the Finals? Reggie Miller's Pacers. After the Lakers romped in the first game, 104–87, the second was closely contested. Jalen Rose stuck out his foot to trip Bryant, and Kobe went down with a sprained ankle, but Harper coolly came on to score 21. Shaq was hacked, but the big man made 9 of 16 in the fourth quarter. The final was 111–104.
Jackson held Bryant out for game three, a loss, and put him back in for game four, a victory. Game five, in Indiana, produced an embarrassing loss—120-87, the worst finals loss in fifteen years. A quick glance at the box scores says it all: Kobe was 4 of 20 and went to the line...zero times. The ankle was hurting. So was the ego. Miller hit 7 of his 12 field-goal attempts.
Adjustments were called for. Harper would cover Miller, and A.C. would front the giant but less-than-mobile Rik Smits in the paint. The Lakers won game six with 48 minutes of focus, 116–111, and Buss and Nicholson had their ring. Shaq, Phil's man, Phil's mentee, had reached the pinnacle: He had his first of three consecutive finals MVPs.
What was the formula that had earned the ring right out of the box? A collective mindset transplant. The late computer hacker Aaron Swartz liked to cite the story of a GM plant in California that was a complete underachiever: striking workers, workers sabotaging the plant, even workers dealing drugs. Toyota took it over, sent the workers to Japan to observe Toyota factories, where workers considered themselves to be part of a larger organism, sent them all back home—and put them back to work. It became a very successful factory. The Lakers had seen the game and their own individual goals through Jackson's new prism.
[1]Charley and I had seven lunches. He wore his quarter-century old Rockford Lightning jacket six times. And as their coach, he never even got them to a CBA title.
[2]Salley could not believe that he had to go through a man who defined the word "journeyman." So in the workout, he did, with a vengeance.
[3]Phil's evangelical parents did not allow a card deck with faces in the home; kings and queens implied a mortal hierarchy that was entirely opposed to their human-as-humble beliefs.
[4]Phil's evangelical parents did not allow a card deck with faces in the home; kings and queens implied a mortal hierarchy that was entirely opposed to their human-as-humble beliefs.
[5] Phil knew from his first days as a Bulls coach that Winter's triangle—a close relative of old Knick coach Red Holzman's offense—was the ultimate NBA offense, and that any team with five above-average starters whose ego could be checked and who were willing to study it would be a contender.
[6]Phil's compound on the most amazing lake in the lower 48.
[7]Kobe barely looked me in the eye that day. He vibed like a prince crowned as emperor who knew he had no clothes, like a very intelligent kid who now knew, after two years in the league, that he'd made a mistake by jumping into the league out of high school.
[8] The most authoritative Zen Buddhist journal in America; Jackson's interview with the mag is seminal.
[9]Frankie J (for Jumpshot) Sanders of the CBA champions Albany Patroons: Phil's first Kobe.
[10]Phil gave out books to everyone on the Patroons, Bulls and Lakers, every season. Some read them, some didn't. Some changed lives; some were never opened. Some seemed catered to the recipient. Some seem catered to what Phil thought the recipient should be, in Phil-land. But never would be.
[11]GM of the Bulls who hired Phil, eventually went from being Phil's most vocal cheerleader to his most vocal detractor. Once Phil started bigfooting the headlines, Jerry had no use for him. When I last talked to him, he was driving between towns as a baseball scout. Phil's compound on the most amazing lake in the lower 48.