Florida Gulf Coast is this year's mid-major darling. The Eagles have upended the tournament, ruined your bracket, and sent Georgetown and San Diego State packing. They've advanced further than any 15-seed in the Dance's history, and they've done so with an offense that's hardly stretched its legs so far: Head coach Andy Enfield's game plan is far more complex than what we've even seen in the Big Dance.
Three-pointers and ally-oops make for entertaining television, but FGCU's offense all starts with the defensive scheme that Enfield's installed in his two years in Fort Myers. Let's break it down.
FGCU's lineup is not particularly tall—Chase Fieler, a 6-foot-8 forward, gets the most minutes of any frontcourt player, and Enfield rotates Eric McKnight (a 6-9 Iowa State transfer) and Eddie Murray, who's 6-8—but to jump-start their very effective fast break, the Eagles still need to control the defensive glass. FGCU allows opponents to haul in 33 percent of their misses, and since they clearly can't win a rebounding battle against a bigger team (San Diego State's offensive rebounding percentage was 39 percent), they try to confuse opponents by constantly switching defenses. The Eagles' versatility and perimeter speed benefits their man defense, but Enfield also installed 2-3, 1-3-1, and even 3-2 zones. The 2-3 and 3-2 zones are match-up zones that "pass" off an opponent to each Eagle, which keeps opposing players from slipping behind the defense.
It's confusing enough to run an offensive set against a team that switches between man and zone so fluidly, let alone one with three distinct zones. The Eagles limited teams to .96 points per possession during the regular season (the Division I average is a little over a point, per KenPom), and their defensive efficiency rate has improved to .94 through their initial tournament wins. The defensive changes further help FGCU obscure passing angles and create turnovers—guards either struggle to enter the ball into the post, or try to probe the Eagles' defense, and these two scenarios can lead to giveaways and transition opportunities (nearly a quarter of the opposing teams' possessions result in a turnover).
When any Eagle other than Sherwood Brown (a 6-foot-4 wing who is solid on the defensive glass and can handle in the open court) grabs a rebound, he immediately outlets to point guard Brett Comer. Comer is the team's lynchpin; in high school, he used to set up Austin Rivers, but now the sophomore drives the Eagles' offense. His assist rate—44.9 percent—ranks second in the nation, and Comer's size (6-foot-3) allows him to see over defenders' arms to spot his open teammates. During a preseason fan event, Comer was given the nickname "I'll Try Any Pass Once," and that about sums it up: With Comer, a simple chest pass is followed by a no-look, over-the-shoulder lob or an ally-oop from half court.
G/O Media may get a commission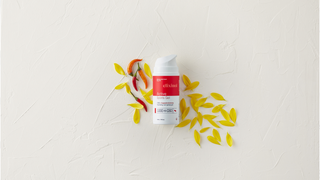 Some may argue that Comer's high turnover rate derails what could be a truly outstanding offense, but in practice, that's not really true. The Eagles use nearly 70 possessions per game (66 is the average), and their fast pace and turnover-heavy defense means they can generate a hell of a lot of possessions, even against teams who look to slow the tempo.
"I don't like to slow the ball down," Enfield explained after the San Diego State win. "I like to let our guys play. I think it's extremely difficult to guard an offense when players have freedom and they can play within a system." (During the NCAA tournament, Comer's turnover rate dropped to just 19 percent, down from his regular-season rate of 29.4 percent.) In their last two wins, the Eagles' offensive efficiency rate was roughly 1.09 PPP, and the squad showcased a robust effective field goal percentage of 56 percent (eFG% takes into account three-point makes).
Florida Gulf Coast's offensive strategy is to attack the hell out of the bucket. "We want to push the ball down the court and we want to attack, attack," Comer said recently. "We're going to be in full attack mode the whole entire game."
There's a reason they're called "Dunk City": 44 percent of the Eagles' baskets are lay-ups or dunks, more than any other Sweet 16 team. But this strategy, along with the nickname, is new to the Eagles. After last season, Enfield was reportedly upset with his team's softness. Too many shots were rolling off the rim instead of being slammed down, and Enfield wanted his team to finish stronger in the interior. Fieler has been the main beneficiary of FGCU's newfound aggressiveness, attempting 52 percent of his shots at the bucket, and the forward is the squad's most efficient big on the break (per Synergy Sports Technology, he scores 1.28 points per transition possession).
Comer does not appear athletic, but he's got a deadly hesitation dribble and great speed, and he regularly draws his teammates' defenders. Comer takes advantage of these breakdowns, rising in the air and then twisting (or throwing a blind pass) to either hit a waiting Eagle stationed beyond the three-point line or a trailing big.
During a January game versus North Florida, McKnight forced a turnover. Comer picked up the loose ball and then drove up the court with three options. The break had poor spacing—both McKnight and Brown were bunched up on Comer's left side—but he had the choice of either hitting Brown in stride or lofting the ball and hoping that McKnight go-go-Gadget arms could corral the pass. Rather than pull up, though, Comer barreled into the interior and hung in the air to take the defensive attention off a trailing Fieler, who had just crossed the three-point line. He dropped the pass off for Fieler, who easily converted the layup. This wasn't luck. Florida Gulf Coast feeds the trailer in transition better than any team in the country.
Comer tries to find open shooters in the open court. When Comer receives an outlet pass, Brown and combo guard Bernard Thompson fill the lanes, streaking down the court and settling on opposite wings, presenting Comer with the option of passing to a pair of 38 percent three-point shooters
Once he's handed off the ball to a teammate, Comer likes to twist his body toward the defender, essentially screening the opponent and freeing the Eagle for an open shot. In the Eagles' first regular-season game against USC-Upstate, a game eventually won by FGCU in overtime, Comer grabbed the defensive rebound and trotted to the left side of the court before flipping the ball over his head to the trailing Thompson. Comer was the de facto screener, and Thompson, who scores 1.12 points on jumpers taken without a dribble, converted the three.
The Eagles are not just a fast-break team, though that's certainly what's made them so marketable and endearing. They can also run some half-court offense. If they're unable to crack an opponent's transition defense, FGCU reverts to a pseudo-motion offense, a game plan that depends on rapid perimeter passes that create defensive mismatches and angles for attack. It's similar to John Calipari's famed Dribble-Drive motion offense: An Eagle ball handler will penetrate the lane with the goal of either attempting a lay-up, dumping down to a big, or throwing the ball back out to the perimeter. Ultimately, though, the purpose of this continuous ball movement is to find the open shooter beyond the arc—34 percent of the Eagles' attempts are from long-range.
In the above clip, Stetson used a zone to slow FGCU's penetration. Brown, the primary ballhandler in this play, passes the ball to Comer in the left corner. To create better attacking angles and move the heads of the Stetson players, the sophomore throws the ball cross-court to a cutting Fieler, who then hits again Comer after drawing a defender. Knowing Brown (on the left wing) will be open if he reverses the ball a second time, Comer passes along the baseline to an open Eagle, who swings the ball up top to Thompson and, finally, to Brown, who makes a wide-open three.
FGCU will also drive and fill or use various cuts, such as nail cuts, to create half court space. A nail cut is when a player passes the ball to the opposite side of the court and appears to cut to the interior. When the ball handler drives, though, the passer will pop back up and fill his space, a move that typically results in a wide-open jump shot. It's like having a trailer in the half court.
Jacksonville excelled at handcuffing teams from beyond the arc this season, but as shown in this clip, the Eagles' constant driving and filling created an open look for Brown. Once Comer dribbled to the middle of the lane, Thompson came right behind him, filling his empty space—but rather than attempt a shot, he too drove and passed back to FGCU's star senior. Three points later, and Brown's defender—who paid so much attention to the moving ball that he forgot to stay with his man—was back on the bench.
The Eagles play Florida tonight at 10 p.m. EST.
Matt Giles is a reporter for New York Magazine and has contributed to College Baskeball Prospectus 2012-13, as well as ESPN the Magazine, ESPN Insider, BuzzFeed, and Salon. He wrote college basketball's Watchable 15 (Or So) this season.