A desperate Wisconsin Badger fan that is. He will do whatever it takes to draw attention to himself, even if that means buying tickets for 100 Midshipmen to be his personal bodyguards. (Click to embiggen.)
Actually, there's a simpler explanation:
"One of my colleagues works at the U.S. Naval Academy and suggested we put together a trip to the Navy vs. Louisiana game last weekend. I believe there were about 30 or so who decided to go. As is the Wisconsin tradition, we also tailgated before, during and after the game. As is also UW tradition, I represented the Badgers by wearing a Badger hooded sweatshirt to the Navy game. Someone once said, no matter where you go, you'll find a fellow Badger. Sure enough, no less than a dozen Wisconsin alums stopped by our tailgate.

"As we entered the game and took our seats, I noticed the Midshipmen directly across from our seats. Then it dawned on me... I would stand out in that crowd. I told my friend to watch gate seven directly behind the Midshipmen. I went around the stadium and made my way down to the center of the Midshipmen seating section and wave to my partners in crime across the stadium. Before you knew it, several pictures had been taken. I was then informed I needed to leave the Midshipmen seating section. However, Badger Spirit had already been captured."
Yes, Waldo is very proud.
Now That Badger Stands Out In A Crowd! [Wisconsin Alumni Association]
* * * * *
Which brings me to my next order of business. My next two Saturdays are going to be occupied by football road trips. I'll be heading to the Michigan State-Michigan game on October 3, but first it's off to Madison for Michigan State at Wisconsin. I've been informed by anonymous sources that tailgating is not the hallowed UW tradition that some would lead you to believe (something about backbreaking winter weather?), but I'm more than willing to be proven wrong. Suggestions, tips and points of interest for Madison-area pregaming are welcome. Or just invite me to your FAILgate. I'll bring the video camera, you supply the horrific incidents of pain and degradation. It's win-win. (P.S. Please supply cheese curds and red ales and lagers.)
G/O Media may get a commission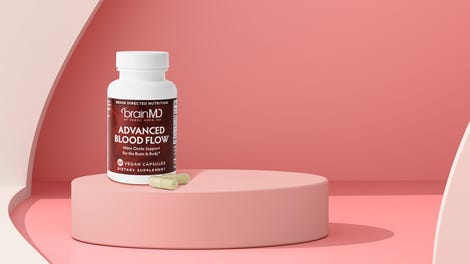 That goes for East Lansing, too. It's been awhile since I've done that town up right. I hope Dooley's is still as rockin' as ever!
Thanks for your continued support of Deadspin's search for quality bratwurst. Barry Petchesky to be on later. As soon as Salisbury stops emailing.