On Jan. 20, at a press conference at Baltimore Ravens headquarters, Zach Orr delivered some sobering news: An MRI after a neck injury a month earlier revealed that Orr's C1 vertebra at the top of his spinal cord was not fully formed. Just five months ahead of his 25th birthday, only three seasons into a promising pro career as an inside linebacker, Orr decided to retire when doctors told him he was at risk of paralysis or even death.
"The condition that I have, what I was born with, won't allow me to pass a physical to play the game," Orr said that day. "Everybody that broke down the situation to me were pretty much at a loss for words because they were trying to figure out how I've been playing football this long without anything major happening."
Orr went on to say he had even sought "multiple opinions from multiple doctors and spine specialists," and "they all were just shocked."
This morning, Orr appeared on NFL Network's Good Morning Football to explain his intention to play in the NFL again. He did not reveal many details about who or what led him to change his mind, nor was he pressed to do so:
"As a football player, you know your risk that you take regardless of any type of situation, every time you strap on a helmet and step on that field. So I've been knowing the risk—it's a risk for anything to happen out there, as long as you're playing the game, and as long as I'm not at a higher risk than anybody else, and I have people telling me that, I'm going to go with that because it's something that I love doing, it's something that I'm very passionate about. It's something that—I really can't see myself doing anything else right now. I know the risk that you have naturally just being a football player regardless, so I'm not really worried about that or concerned about that at all."
G/O Media may get a commission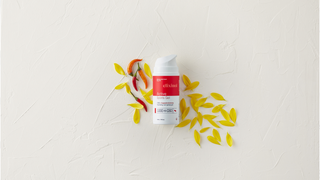 All players are constantly at risk, and Orr has played the game since age nine and made it this far. An undrafted free agent in 2014, he grew to become a starter who led the Ravens in tackles last year. Orr was due to be a restricted free agent, but he never filed the retirement paperwork and the Ravens never extended him a restricted tender by the March 9 deadline, which means he is now an unrestricted free agent. He's scheduled to visit Thursday with the Detroit Lions, and eight teams have reportedly already inquired about him. (And, no, Orr likely hasn't provided a blueprint for future players to skirt restricted free agency.)

Something to keep in mind: Just because Orr wants to come back doesn't mean he will actually be able to pass an NFL team's physical. Still, I can't get past the fact that, in a span of five months, Orr went from a player whose condition was serious enough to prevent him from passing a physical to one whose risk for catastrophic injury was considered to be no greater than any other player's. There is something unsettling about all of this. I'm just not sure whether that discomfort is particular to Orr's situation, or to the complicated reality of football.