Are you one of the weirdoes, poseurs, or stout-humpers who claims to be tired of India pale ale? If so, congratulations on being cool and condolences on being screwed, because IPAs are never going away. According to data released yesterday by Brewbound, America's most popular craft-beer category still outsells the next two styles—pale ale and seasonal—combined. In fact, the IPA sector of the craft market is actually increasing, due largely to the surging popularity of lower-alcohol session varieties.
I'm skeptical of any avowed beer lover who harbors a blanket disdain for IPA; it's entirely reasonable to think there are too many on tap at most bars, and I understand if it's not one of your very favorite styles. But to just outright dismiss the category is shortsighted, because a) hops are fucking great!, and b) there's a ton of stylistic diversity crowding under the magical "India pale ale" marketing umbrella these days.
Session IPAs are the least of it, as the better ones taste similar to their full-strength forebears. We also have a lot of colored IPAs to choose from now—white, black, and red, at least, with who knows what else on the way. Whites are generally hoppy wheat beers, blacks are hoppy and roasted, and reds are bitter ambers. Some purists and other assorted cranks hate these beautiful bastards, dismissing them as gimmicks designed to cash in on all that market dominance. They're not wrong, but a gimmick can still taste good, and furthermore, the nomenclature helps the moderately educated consumer, who might be able to glean what "black IPA" means in a general sense.
Southern California's Stone Brewing is beer-famous for producing consistently excellent India pale ales across the style spectrum. Stone Enjoy By is one of the finest readily available American double IPAs, Sublimely Self-Righteous Black IPA (soon to be replaced by Enjoy By Black IPA) scores a perfect 100 on RateBeer, session IPA Stone Go To was named one of Esquire's top new beers of 2014, and Stone Cali-Belgique is the best value among American versions of Belgian IPA.
Stone is also known for being aggressively weird (or obnoxious, depending on your mood), so it's fitting that they've combined their two calling cards with the new Points Unknown IPA, a batshit-insane hybrid brewed in collaboration with North Carolina's Wicked Weed and Ecliptic of Portland, Ore.
G/O Media may get a commission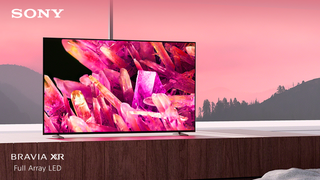 $400 off
Sony 55 Inch 4K Ultra HD TV X90K Series
Points Unknown is a blend of double IPA with partially red wine- and tequila-barrel-aged Belgian tripel. Yeah. Near as I can suss out, this means they brewed a tripel, aged half of it in oak barrels that had previously held tequila and before that red wine, and then blended both the barreled tripel and the straight tripel with an imperial IPA in a ratio of three parts IPA to one part tripel. That sounds kinda stupid. The beer is fantastic.
The aroma suggests the tripel more than the oak or the IPA: banana, light cloves, honey, warm spice, and an undercurrent of peach and nectarine. The barrel's influence is more apparent on the palate, with modest notes of light, sweet vanilla, and red wine; there's a faint booziness, too, though I might not have guessed tequila if I hadn't been forewarned. The hops also grow more assertive once you get down to drinking, with lots of pine, grapefruit, and pineapple joining—and somehow actually complementing—the malty richness of the tripel. It's a surprisingly bitter beer, but the lasting impression is of the oak.
Points Unknown is 9.5-percent alcohol-by-volume, and it costs about $9 per 22-ounce bottle (I got a free sample). This is a very strange beer that could easily be billed as a barleywine, but I can't begrudge Stone for cashing in on the IPA hook they've done so much to help create. Points Unknown certainly isn't for everyone, but it's more than worth a try for anyone who loves hops and adventure.
---
This is Drunkspin Daily, the Concourse's adequate source for booze news, reviews, and bullshit. We'll be highlighting a beer a day in this space; please leave suggestions below.

Image by Jim Cooke.
Will Gordon loves life and tolerates dissent. He lives in Cambridge, Mass., and some of his closest friends have met Certified Cicerones. Find him on Twitter @WillGordonAgain.