Excerpted from Dr. J: The Autobiography, available now from Harper Collins.
What nobody ever talks about with Pete Maravich is that he's a big guy. Not only is he tall, at over 6'5", but he is well-built, muscular, strong. At that stage of my career, I'm still wisp-skinny, so when we meet for the first time at Savannah College and we're sizing each other up, I have maybe an inch on him but Pete is actually broader than me. I've been hearing about Pete and watching him for years. He went pro a year before me, after scoring 44 points a game in college. I have to admit I had been a little dismissive of his college career. I always believed I could have scored a great deal more in college if my coach, Jack Leaman, had let me shoot as much as Pete. Pete was coached by his dad at LSU, so I figured he had every advantage in terms of scoring. He won every award out there and was a three time All-American. In some ways, Pete is the opposite of me. I've always been underestimated, forced to take the back door instead of being shown into the front, transferring to Roosevelt before my freshman year, going to UMass instead of a traditional hoops power, being an alternate on the Olympic Development squad, joining the ABA instead of the NBA. I've had to work for every break I've gotten, had to prove myself at each stage before I was recognized. And here I am, finally on the verge of the big stage, the NBA, and who do I find but the golden boy, the player whose name has always been up on the marquee.
It's part of my makeup that I believe I can play with anyone, anywhere. And I see Pete as no exception.
From the first day of training camp, Pete and I hit it off. He's a soft-spoken guy, sort of like me, and a little bit in his own world, but then sometimes I can seem that way too. I'm not aloof, but when I'm playing, I get so focused that I almost seem to lose intensity when I'm actually just totally into the game. Pete is the same way.
But when you're playing with Pete, you realize that his game, which on TV looks like a flashier version of what I was familiar with from watching the Globetrotters, is actually much faster than anyone who is doing that kind of dribble, cross-over, snap-pass, no-look stuff. Pete has all of the Globetrotters moves, but he can do them at unimaginable speeds. He's one of the fastest players I've ever played with.
G/O Media may get a commission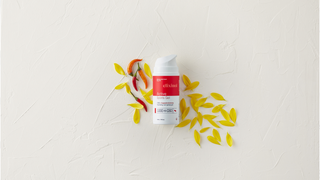 Hawks coach Cotton Fitzsimmons knows what he has in Pete and me. He's telling me, "Doc, he'll find you. In traffic, in the air, you have to be ready. He'll find you." And he's right, I've always had fast hands, and I need them playing with Pete because he has this uncanny ability to get me the ball in good spots, through narrow windows in space and time so that I feel like I'm already in my move by the time the ball gets to me. Also, as Pete gets to know where I like the ball, he starts putting up these perfect lob passes, just right on my hands where I can dunk it. After I throw it down, when I'm looking for Pete to give him a nod or wink of thanks, he's already gone, running back down the floor. Fatty Taylor up in Virginia was a good point guard, but we never had the timing to do these alley-oop plays consistently—with Pete, after just a few days, we have a sort of telepathy between us. It takes some adjusting, and occasionally those passes are more flashy than good, but when they start working, I get a sense of what this season could be.
From my coach, Cotton Fitzsimmons, I learn a ton about fast-break basketball. He's a visionary on the subject, one of the gurus of the break, and he shows me more about where the guards and forwards should be positioned—the first lane, near the sideline, usually a guard, and the second lane, between the center and the mid-line, that's the trailer—very often he will stop at around the foul line—and then the third lane, on the other sideline, usually a forward. Ideally, if you are fleet of foot and can get two forwards and a guard running, you can create a ton of three-on-ones or three-on-twos by using this simple lane system. I spend a month practicing this with Pete and Lou Hudson. It's a clinic in transition basketball. The great lesson I learn is that it's not how fast I run the break that matters, it's how fast weall run it, as a unit. If, as a unit, we are faster than the other team's unit, then we will get layups.
What is interesting, is that Pete's basketball sense has previously been so far beyond his teammates, he's not ready for anybody to be able hit him with the kind of passes that he usually dishes out. I grew up imitating the Globetrotters, but I haven't had much opportunity to try this stuff in practice, or on any other court except for Rucker—whenever I tried at UMass, Jack would practically cancel practice right then and there. So running with Pete is interesting in that I feel the freedom to throw some no-look and some behind-the-back passes as well, which can catch Pete off guard.
At one point, in practice, we have a two-on-one breakaway—I think George Trapp is the defender—and Pete dribbles between his legs and then hits me with a behind-the-back pass, then I dribble between my legs and hit him back with a behind-the-back pass. He is so surprised that he travels. None of his previous teammates has ever been able to match him move for move. But that establishes some kind of connection. As we were walking back down the court, he looks at me and nods. "OK, Doc, I get you."
What really draws us together, however, is our work ethic. On every team I've ever played on, I'm the last person to leave the gym. If I can, I find someone who will stay after practice and play one-on-one with me. With the Squires I could convince Fatty Taylor or Ray Scott to stick around, and with the Hawks, it is Pete who stays. He's always in the gym anyway, working on his crazy shots or a new dribble.
I always play one-on-one because it's the best way to work on certain moves or develop new moves against a live defender. I can see how a defender reacts to what I am doing, and so can better anticipate in the future how a complicated combination might play out in a game situation. Most nights, the difference in score can come down to my ability to beat my defender off the dribble, and the more times I go through that scenario in practice, the more ready I will be. Also, if you're playing against your own teammate, you get to understand his game in a way that is mutually beneficial when you take the floor on the same side. You know his strengths and weaknesses, his go-to moves, his spots.
Plus, it's more fun dunking over an actual human.
The first time I see Pete in the gym after practice, he's shooting left-hand shots from a seated position. I've never seen anyone do that before.
I go down to the other basket and do my leaping drills, touching the rim a hundred times with each hand, then both hands, then hanging on the rim and then starting again. Finally, I go over and ask if he wants to play a little game.
"Horse?" He asks.
I shake my head. "One-on-one."
He nods. Just spending time with Pete is funny, because he'll do these things with a basketball I've never seen before when he's just standing around, like spinning it frontwards, then backwards, just changing the direction of the spin with one flick, and it never leaves the tip of his finger.
"We'll play for dinner." Pete says.
Playing one-on-one with Pete is an experience. He's got the kind of shooting range that I've never seen before. He can shoot it consistently out to 35 feet, but if I'm going to go out there and defend that, then he'll cross-me up on the dribble and get a lay-up or dunk. Pete has some great ups, and while he's not known for getting to the rim, he throws some nice dunks down in our games, his red hair flapping in the hot Georgia air. One of the things that makes Pete so great is his hang time, and no one talks about that. He can leave the floor and sort of stay up there long enough to make a good pass out of the play, or fake one way and then pass another. That's something coaches have been discouraging me from doing my whole life. I can remember only one exception: During my rookie season in the ABA we played the Kentucky Colonels, and Adolph Rupp, the legendary coach who was working for the team as a special consultant, comes into our locker room after the game and says to me, "Young man, I've coached all my career and taught guys never to leave their feet and make decisions after they're airborne. I watched you do it tonight, and I'm changing my philosophy."
Well, Pete will make everyone change that philosophy.
We play some fierce games that summer, one-on-one battles that go for an hour after practice, and some of the guys even come out to watch after they've showered, even Coach Fitzsimmons. Pete can get anywhere on the floor with his dribble and I can't stop him. But he can't stop me from penetrating either. We play every day after practice and I think we split the bills for those dinners about in half.
Pete Maravich is the most skilled basketball player I've ever seen.
When exhibition season starts, we play the Kentucky Colonels—the leagues would regularly match up for exhibition games— and I score 28 and grab 18 rebounds. Every time I grab a rebound, there's Pete on the wing. I hit him and then run down court and he always finds me in stride where I can do something with the ball. The next game, against Carolina, I score 32 on 14-of-15 shooting, thanks to Pete's passing. We win both games easily. In addition to Pete, we have small forward Sweet Lou Hudson, who can drain it from outside, and a veteran center in Walt Bellamy who can match up in the post with anybody.
I have never looked forward to a basketball season as much as this one with the Hawks.
---
The NBA has been fining the Hawks $25,000 for each exhibition game I play, and commissioner Walter Kennedy has vowed to continue penalizing the team until I join the Milwaukee Bucks. So for a few days, I'm thinking I'm going to have go to Minnesota, but then a judge in New York issues an injunction ordering me to play for the Virginia Squires and insisting that we settle our contract dispute by arbitration. Atlanta has me signed, but with the NBA ruling that I have to play in Milwaukee, Atlanta is no longer interested in fighting the New York ruling, figuring they no longer own my NBA rights. Irwin Weiner, my agent, and I appeal the injunction, and I go back to Hempstead to await the court's ruling. Publicly, I say I'm willing to sit out the season. I don't want to, of course, but if this gives Irwin more leverage to at least renegotiate the Squires deal, then that's the position we have to take. According to the terms of the Hawks' deal, I get to keep the signing bonus, the car and the apartment, so we've made out financially very well for my few weeks of playing with Pistol. Irwin's earned my complete loyalty.
The season starts, and the Squires lose their first four games. Finally, a three-judge Federal Appeals Court panel upholds the Squires' injunction, ordering us into arbitration, appointing as arbitrator a Harvard Law School professor named Archibald Cox, who will later become famous as special prosecutor in the Watergate trial.
I've lost. I'm heartbroken. If I want to play basketball then I have to go back to Virginia. The owner of the Squires, Earl Foreman, calls me at my Mom's house and tells me he hopes I'll play for the Squires. He knows I wanted to play in Atlanta, but he really wants me in Virginia.
"You're our franchise. No hard feelings," he tells me. "It's just business."
I tell him I know. But I don't have a place to live. I gave up my house. And now it's just me.
Earl thinks this over. "You can stay at my place." He says he's never there, since he spends most of his time in DC.
Earl has this fantastic penthouse in downtown Norfolk with a waterfront view. And I'm just one guy, basically a bachelor.
I tell him that sounds fine. I'll stay up in New York and join the team for their game at the Nassau Coliseum and then drive back down myself.
That's what I have to admire about Earl. We go through four months of bitter legal battles about where I'm supposed to play, accusing each other of cheating, and saying awful things about each other in court filings. But when the judges hand down their orders, he doesn't hold any grudge and neither do I.
The team I join is 0-4. In my first game back I score 26 and pull down 11 boards in front of my Mom and plenty of my old schoolmates. The next game is back in Scope and because of my rejoining, they have a good crowd, nearly 10,000, and they give me a standing ovation when I'm introduced. That's how loyal the Virginia fans are, they come out and show their love for me even after I've spent the summer trying to leave town. We win that night and the next two to go to 4-4. But this team just isn't the same as it was last year. Attendance is down—we average less than 5,000 a night, so I know that Earl is still having financial problems. And our club just doesn't have the same chemistry as last year's squad. For most of the year, our number two scoring option is center Jim Eakins, who shoots a high percentage but doesn't demand a lot of attention in an opposing team's game plan. Because I have to carry much more of the scoring load than before, I end up leading the league with 31.9 points a game.
About halfway through that season, however, our team gets a little more interesting when Johnny Kerr signs a 19-year old kid who had been thrown out of Eastern Michigan University, a quiet, shy string-bean who can could shoot like, well, like Pete Maravich. Kerr had heard about his kid through one of his old Syracuse teammates but had never seen him play. Then one day he was watching an all-star game in Michigan and he sees this 6'7" guard draining 25 footers like layups. That's when he decided he had to sign George Gervin.
George is this real quiet kid, so humble and easy-going I can't believe this is the kid who was thrown out of college for fighting. If not for Johnny Kerr showing up at that all-star game, he may never have played pro ball. But as soon as he joins the Squires, he gives us a nice lift. From the moment our coach, Al Bianchi, brought him into practice, and had him set up behind the three-point line and shoot, I could see this kid was something special.
He weighs only about 170 and he's quiet as high noon, but the more I watch him move around the court, I can see he has a nice game. Faster than he looks, or acts, he has this super quick release and can get his shot off from anywhere. Plus, he can finish at the basket with either hand and from any angle. He's taking the finger roll and using it almost like Kareem uses the sky hook, it's a shot he can get in traffic whenever he wants.
One day after practice, George leaves the court. I follow him down the hall and call out to him, "Hey rook, where do you think you're going?"
He turns to me, all hand-dog shy and unsure of himself.
"We're not done practicing," I say. "We got some work to do."
And George stays after every practice with me, becoming my regular one-on-one opponent.
It's amazing, but in just a few months I've played with two of the most creative big guards in the history of basketball. I'm living the most interesting hoops clinic in history.
---
Earl's place is this luxury high-rise penthouse. I can park the Jaguar and the Mark down in the garage, and take the elevator up to this three-bedroom aerie with panoramic views of the city and the harbor. Earl and his wife Phyllis had it decorated in this contemporary style, with these exposed rock walls, shag carpeting, sunken living room, wet bar, and glass and chrome coffee tables. The closets are filled with his and Phyllis's stuff, so it's a little odd when I'm entertaining to have to explain why there are the clothes of a middle-aged white woman in the closets. But I'm living rent free.
Earl tells me, "No pay, just play."
Still, whenever I have girls come up, they always do a double take, because they can tell that his place just doesn't seem like the kind of place I'd be living in. But it works for me, it's tidy, very organized, with a cleaning lady who comes in every other day.
When George comes over, he's asking me how I found this place, and I can see him wondering how I can afford it. Earl signed George for just $100,000 over two years, so after his agent's commissions and taxes and insurance, he barely has enough to rent a modest apartment. I tell him this is the owner's pad.
George nods, and I can see him thinking like all he has to do to live in the owner's apartment is lead the league in scoring.
---
I'm taking advantage of my new freedom with the opposite sex, dating various women, including a Squirette (those are the Squire's cheerleaders) named Ree Kelly. We were friends during my rookie season, but in my second year, we become intimate as well, while managing to stay friends. We have what people will later call a "friends with benefits" arrangement, but with quite a bit of emphasis on the friendship part. She's a Norfolk girl, and has me over to dinner to meet her parents. We both know we're seeing other people. In fact, when the Indiana Pacers come to play, one of my friends on the Pacers is Darnell Hillman, and he and Ree hit it off so she sort of becomes his girlfriend when he's in town. I don't mind. We're cool like that.
It's an interesting time for me sexually, in that I can philander with a free conscience, and there are plenty of opportunities as we travel around the country. I got a fat bankroll. I'm the star of the team. And after Carol, I am definitely not looking for another long-term relationship. The sexual revolution has finally made it's way down to Norfolk, Va., and I'm indulging, perhaps a little too much. No matter: it never gets in the way of my game. I am aware of my role as a leader. I will never let partying or a girl impinge on practice. I make it clear to every girl I'm with that I'm not looking for any kind of long term relationship.
But that's what I run into when I'm coming out of the tunnel after we beat the Kentucky Colonels up in Richmond. Billy Franklin, a rookie on the team, said he had some girls coming up for the game. After the final horn blows, I come down the tunnel and there's Billy.
"Doc, these girls just saw you play and they really want to meet you."
They're in the backseat of a Cadillac. I bend over and look in and there's three of them, two of them sisters.
"This is Cynthia," Billy says. "This here is Cynthia's sister Camille. And that's Turquoise."
I'm not too impressed with the sisters. But I am definitely impressed with the other one, Turquoise.
I lean back down. "How you like the game?"
She smiles. My blood jumps. "Congratulations. You won."
"Yes, I have." I smile.
It turns out these girls are up here from North Carolina, visiting some friends at Howard University. Turquoise's brother, James, plays at Virginia Union, so she knows a little about basketball.
Turquoise has exquisitely shaped lips, sharp cheek bones, almond-shaped eyes with tilde-shaped eyebrows and light, almost golden-colored skin. She has my sister Freda's coloring, actually.
She is a uniquely beautiful woman with graceful, Southern manners. But I can also sense something else. There is a fierceness to her, a cunning, that radiates from her eyes, from the way she is appraising me. I like this girl. She's a Leo, just like Carol.
We exchange phone numbers.
---
There is something wrong about how I treat women. When I went on that run of eight women in eight days, it left me feeling like I had failed at something, was in some ways a disappointment to my mother. I don't want to see women as sex objects, though sometimes I fall into that behavior and pattern. It's not how my mother raised me, I know that, but it is pretty typical behavior for young men. And now that I'm not with Carol and I'm not betraying anyone, I can convince myself that this is all in good fun. I'm always discreet, and I don't talk to the other guys on the team very much about my nocturnal activities, but sometimes, the emptiness of the pursuit gets to me. I don't want to end up alone, cut off from my wife and children.
I invite Turquoise to come visit me in Norfolk and stay over in the penthouse. She drives up from Winston-Salem, and by the time she arrives, I've got the mood going, a little champagne on ice, some fresh cut flowers, some chocolates, Marvin Gaye on Earl's quadraphonic sound system, the lights dimmed so that the nighttime harbor view of ships moving in and out of port and cars moving along the expressway is all shimmering yellows, reds, and greens against black sea and through a layer of soft fog. How can a young lady resist? I'm thinking. This is almost unfair.
Then Turquoise arrives and she's with Cynthia.
We're sitting on the sectional sofa in the sunken living room: Cynthia, Turquoise and me, and I'm thinking how I can make a move with her wing-woman right there…
"You want to meet one of my friends?" I ask Cynthia.
I call the rookie, George Gervin, and tell him I have a girl for him.
"Who?"
"Cynthia," I say.
"Is she fine?"
I look her over. "Um, yeah." She's a fine person, if that's what Gerv is asking.
He says he'll come over to take her out. "She want to go to the movies?"
"You like the movies?" I ask Cynthia.
She looks at Turquoise. Turq nods.
Gervin drives over and picks up Cynthia. I owe him, because he doesn't hesitate to help me out by getting Cynthia out of there, even though he quickly deduces that I haven't been totally frank about Cynthia's charms. But he takes one look at Turquoise and he knows why I'm so eager to get alone with her.
Once they leave, I can get my mood going again, the music, the candles, and after a few more minutes of talking, Turquoise says she's going to slip into something more comfortable.
Oh yeah, this Doctor can operate! I am so smooth—
Then Turquoise comes back in wearing a two-piece flannel pajama suit that leaves everything to the imagination.
She makes it clear to me, no matter how slick I think I'm being, that she isn't ready to get intimate with me. "This is our first night together, and I'm not some groupie," she says.
So instead we talk almost the whole night through. She tells me she was married and has a son, a 7-month-old named Cheo. She and the father—a football player at Wake Forest—aren't together anymore. "I'm raising him on my own," she says. "He's with his grandparents tonight. But he's a big part of me, of who I am, and I want to be out front about that."
As I'm listening to Turquoise, I feel the initial powerful connection becoming even stronger. She's a strong sister, feisty. She is no push over. She's serious about life. She has experience. And even though she is six months younger than I am, she has this maturity that I find almost comforting. And I am overwhelmed by her beauty.
She tells me how she wants to go back to Wake Forest now that she's had the baby, to finish up her degree.
I'm smitten, and that night, before we've even slept together, I know that this woman is something different from the women I've been experiencing. For one thing, despite her beauty, she has this amazing strength that makes me feel like she can handle anything, even me. I'm aware, at that point in my career, that I'm a handful. I have my habits, my desire for order, my problems with fidelity. Being with a pro athlete is not for the faint-hearted. There is no training or preparation for the excessive lifestyle. It's sort of like being with a rock star, in terms of a guy being on the road a lot facing temptation every night. A sister has to have a pretty strong ego and sense of her self to feel like she can regulate her man. And Turquoise is not intimidated or even particularly impressed by who I am. She' s just like, "I have a child, I am not interested in messing around anymore."
I'm not thinking that Turquoise is the one, but I know that I want to spend more time with her than with anyone else.
Later that night, after their movie, George comes back with Cynthia and drops her off without coming inside. "I'm not feelin' her, Doc," he whispers.
Turquoise and Cynthia take one bedroom, and I take another.
---
Despite the addition of George Gervin, we finish the 1972 season 42-42 and lose to Dan Issel, Artis Gilmore, and the Kentucky Colonels 4 -1 in the first round. I end up leading the league in minutes per game, with over 42, and for the first time in my career, the wear and tear slows me down. I miss nine games with a groin injury, the first time I've ever missed serious playing time since I tore up my knee playing sandlot football. It's disappointing to have taken a step back as a team, but it's also indicative of where our organization is going. Despite Earl's generosity in allowing me to live in his pad, I know this is my last season in Virginia. The regional franchise strategy has not worked out for the ABA. The Floridians have finally folded, and the Squires aren't in much better shape, with attendance and revenue down. Earl has supposedly lost $700,000 running the Squires this year, in part because of the $200,000 in legal fees he ran up fighting my case. I know Earl is looking to sell me to a new team, which means I'll be able to renegotiate my deal.
While Indiana, led by superstar George McGinnis, beats Kentucky for its third ABA championship, Irwin and Earl are furiously working the angles to try to trade me to the New York Nets, back in Long Island. Roy Boe, the owner of the Nets, has lost his big star, Rick Barry, to the NBA. He's looking for a gate attraction to help fill his new arena and local boy Dr. J would be the perfect fit.
This winds up becoming one of the most complicated transactions in sports history, involving as it does four basketball teams in two different leagues, and millions of dollars in cash that have to change hands, not to mention my own contract, which is obviously paramount in my own mind. The Atlanta Hawks want to be paid for sacrificing their claim, and of course Earl Foreman has to get paid for selling me to the Nets so he can keep the Squires franchise going. Hanging over all the ABA guys is the fact that if they don't get this deal done, then I will be going to the NBA, and that would be awful for the league. By this point, I tell Irwin, I actually want to stay in the ABA. I have developed a certain camaraderie with the guys. It's a crazy league to play in, and you do end up playing in some crazy places, but the games are fantastic.
The deal we finally work out has the Nets paying $500,000 to the Hawks, with the Hawks passing along $250,000 and two second round draft picks to the Bucks, all that to repay the Hawks for my own signing bonus and the Jaguar. The Nets also pay $1,000,000 to Earl Foreman. To make the deal look more legit, they also trade George Carter to Virginia for me and Willie Sojourner. And the most important part of this for me: I sign a five-year deal for $2,000,000 to play for the New York Nets.
I'm coming home.
---
I have a new video camera, a ¾ inch video tape machine that weighs 22 pounds that I load into the trunk of the Jaguar. Turq is wearing a pantsuit and scarf, a pair of sunglasses, her hair curled and golden in the late morning sun. Downtown Norfolk glistens from the dawn's coating of rain, now steaming back up to heaven and we drive through the slick streets, tires growling over moist pavement, the way miraculously clear, as though Highway 264 itself had been closed for our triumphal procession of two. We are young, beautiful, powerful, irresistible, the unspoiled fruit of a nation, the gifted, the chosen, the mighty mighty. Earth, Wind & Fire sing,
We are people of the mighty
Mighty people of the sun
In our hearts lie all the answers
To the truth you can't run from
The selfishness of youth, the arrogance of entitlement, the hubris of being young and fine and rich. Allow me a few moments of uninterrupted, guilt free bliss at our own good fortune, to be riding in a beautiful car with a beautiful woman down an open road on a warm Spring day, to feel the world opening up, the options infinite, the opportunities limitless, and to have a sense that this is one more good day in what will be an unbroken string of good days. I have risen. I have taken this blessed life. We are the Bonnie & Clyde of black and sexy, the JFK and Jackie of African-American and cool.
Dr. J and Turq.
For just a few moments, I don't want to think what my mother would think, what my sister would think. (What Marky would have thought.) What you would think. Let me live free from expectations and from the constricting code of being a good Christian man, of being the son of a Deaconess. Let me ride fast and hard through life and take what I can and enjoy what I can.
This fast car.
This beautiful woman.
This fast life.
The highway unspools under my wheels, a silver-slick ribbon of gray asphalt, a machine gun burst of white lines, a dozen off ramp gas stations and fast food signs and promises of lodging of comfort and rest. We drive on. We will not be stopped, neither by need nor the inquiring patrolmen. This morning is ours, the world pliant and beseeching. The world prostrate, begging, needing us more than we need you.
So we drive, motor roaring until we hit ocean, the dappled Atlantic, the foaming uptide, the hissing sand, the circling birds, the diving pelicans, the walking couples on a quiet, wide beach. We park, we walk, we hold hands.
You admire. You gape. You gawk.
Everyone we pass stares at us, nods at us, admires us. We are so fucking perfect, so fucking beautiful. I'm not arrogant, but let me for once be proud. God made us. God made us beautiful.
We come to a small park, where in the afternoon there will be children and parents and the rabbling, swirling noise of play, but now there is no one, just us. This is our playground, and Turquoise takes a seat on a swing, and I push her, and then I walk around the other side of her, and I video-tape her, record her swinging, her head back laughing, her beautiful legs forward and tapering to her perfect feet. Her smile is joyous, eager, knowing, terrifying, cruel, sensuous. She swings back at me again, her face growing larger as she comes toward the lens, her smile expanding, her finely shaped face coming into focus as she swings upward toward me.
At the time I am taping her, I think only how I admire her. How fine she is.
Later, when watching the tape, I will think I can spend my life with this one, singular woman.