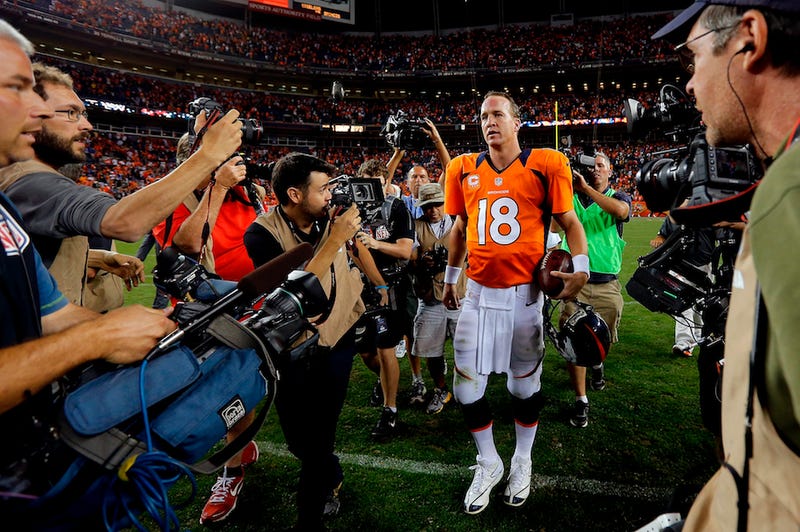 If you watched any of ESPN's pre-game extravaganza you know that Jon Gruden is positively jacked up for this game. And why shouldn't he be? Peyton Manning is back on Monday Night Football! Woo! Yeah! Fist pumps all around.
We've got all kinds of great things to discuss. Julio Jones's Waffle House obsession, Matt Ryan's ice cream-related audible calls, the Falcons seeming obsession with junk food in general. It's gonna be a blast.
The over/under on Gruden's first game time "this guy" is set at 1.5 syllables into the Peyton Manning intro. Let's yak.