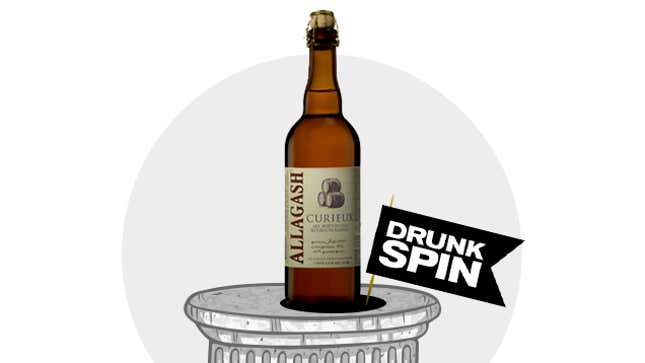 You know those brave freedom fighters who were going to finally quit watching football this year on account of all the crimes and all the punishments, the concussions and the corruption, the whole filthy package? I was one of them for a few courageous weeks, but then my favorite team finally got good again, and now lo and behold, I am once more free to enjoy watching these fine young men—who, never forget, are among our very most productive tax-payers—compete each week to see who can be more honorable in their pursuit of excellence.
Air Jordans are more American than McDonald's French fries | Deon Cole's Ultimate Sports Fantasy
Soon enough I'll have a kid or Tom Brady will retire or I'll have some other practical impetus for taking my high horse back out for another spin, but this year I've got at least two more games to watch. I used to be able to tune it out once the Patriots lost, but even if they blow it on Saturday, I'll stick around to see how the Packers do on Sunday, because I've become one of those weirdoes with two favorite teams.
This new Packers thing rolled around innocently enough: My wife goes that way for work a lot, I tagged along once and had a good time, and I've picked up a few new friends with deep Green Bay loyalty. So now I root for two teams. Isn't that open-minded of me! I'm expanding my horizons, even if it means a) I have to extend my interest in a horrible game I was trying to quit, and b) I've surrendered the most useful part of sports fandom: Unwavering loyalty to your favorite team.
It's so hard to pick absolute favorites in every other part of life. Think about the bands and authors and pizza toppings you like, for instance: There are probably a handful of each that you claim to prefer above all others, but that's ignoring the inevitability that you haven't tried every option in every category. That doesn't mean we're not allowed to pledge allegiance to Talking Heads and Zadie Smith and spicy chicken sausage; we've all been around enough to know what we love, and that love isn't diminished just because we haven't worked our way through life's complete catalog.
But still, it's nice that most sports fans can just pick one absolute favorite to ride to the grave. And since I've surrendered that luxury, I decided a few months ago that it's time to declare my One True Favorite Beer. That beer is Allagash Curieux, a partially barrel-aged tripel ale that debuted 10 years ago, when such a concoction seemed even stranger than it does now.
My wife—who is my favorite wife to such a pronounced extent that I do not even have a second-favorite wife—used to work for a woman with a pretty intense Allagash connection. It was a pretty demanding gig, and my wife took most of her combat pay in the form of large-format bottles of Allagash. I loved them all, because they were free, and because Allagash is a fantastic brewery—which is reflected in their prices—and after a year or so of vigorous testing and ranking, my wife and I determined that Curieux was our favorite.
We had it on our wedding night. We've had it on the couple of Christmases since then. We'll have it as soon as the Patriots either win the Super Bowl, or don't. It has become the beer my family celebrates with, which means its my favorite beer. Do I objectively prefer it to Firestone Walker Parabola, say, or Schlitz? Hell, who could ever know? I just know that it is an excellent beer by any measure, and in my house we drink it when we're happy, and that right there is how you get yourself a favorite beer.
The biggest thing Curieux has going for it is that it's based on their nearly perfect Tripel Ale. Then they make it a little bit better with what counts, these wicked and whiskied days, as very restrained and judicious aging in Jim Beam barrels. You know how barrel-aged imperial stouts are all pretty great … and also all pretty much the same damn beer by the time they're done soaking up bourbon for a year before bottling? Curieux is a blend of two-month-aged Tripel and fresh Tripel, so you only get a suggestion of whiskey rather than a full onslaught. In fact, there's very little detectable alcohol for an 11-percent-ABVer.
It opens with the expected Belgian tripel aroma profile of light banana, coriander, some citrus, and pepper. There's some bread-y malt, along with caramel, honey, vanilla, coconut, and just enough toasted oak. If you're in the market for an official Favorite Beer, I humbly submit Allagash Curieux for your consideration. If you're just looking to get your $20 worth on a one-time splurge, then I cannot recommend any beer more highly.
---
This is Drunkspin Daily, the Concourse's adequate source for booze news, reviews, and bullshit. We'll be highlighting a beer a day in this space; please leave suggestions below.
Will Gordon loves life and tolerates dissent. He lives in Cambridge, Mass., and some of his closest friends have met Certified Cicerones. Find him on Twitter @WillGordonAgain. Image by Jim Cooke.
The Concourse is Deadspin's home for culture/food/whatever coverage. Follow us on Twitter.