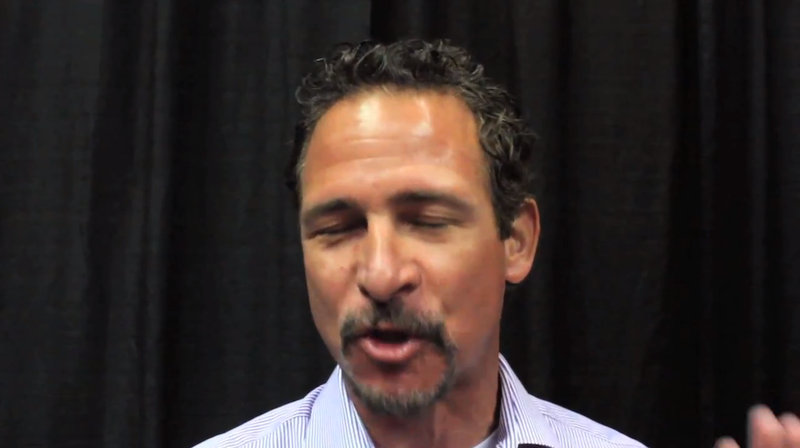 Houston's KILT-AM recently ditched The Jim Rome Show after a longtime affiliation with the program. (14 years of Rome? Where are the Visigoths when you need them?)
Rome told his fans, "I'm not giving up on you, H-town. Don't give up on me. Just keep banging away. It might not happen today. It might not happen tomorrow. But we're exploring options to make something happen. Just keep banging away."
KILT didn't change course, ditching Rome for local color, but Houston, after all, has other sports-talk stations.
So when ESPN 97.5 in Houston today hired a Jim Rome impersonator, Adam Clanton, to fill in for A.J. Hoffman, a vacationing host on The Blitz, its listeners lost it.
Here was what they heard:

And this is what they wrote on the show's Facebook page:
Jason Jones Don't do that Shit anymore!!!lol
James English Wtf, Oh hell no. Rome sux ass
Joey Poland Love the impression !!!
Brandon Gulley Holy shit! I almost downloaded the espn app so I could listen to svp. Not funny. But good one. F Rome
Darryl Brown Jr. Say that shit was not funny I was going have a take and run ROME myself ..., and ask the midget killer to kick his ass
Chip Bunch that was bs...that sh#$ isn't funny.
Adam L. Woodard Lmafo you guys pulled an Awsome prank. I heard rome, turned the station, the turn it back to hear Rebecca black. Keep up the good work.
Scott A Williams im so glad that little turd has been taken off the air, waste of sperm...
On second thought, maybe the people of H-Town and Jim Rome have more in common than they imagined.
The Blitz With Fred Faour and A.J. Hoffman [ESPN 97.5, h/t Roberto]