Why would you ever raise your kid to be a Leafs fan?
It teaches you how to lose. There isn't a Toronto fan under the age of 50 who knows what it's like to end a season happily. This isn't a bad thing: they can shrug off losses that would cripple a more successful fan base. Leafs fan were prepared to make the playoffs for the first time in nine years, only to get pummeled by a divisional and historical rival with a recent Cup. (Why always them, why never us?) Leafs fans could even have survived an unlikely comeback from 3-1 down, only to come up short in a Game 7 in the opponents' building. (We weren't suppose to come this far anyway.)
But no one teaches you to lose like this.
Not up three goals, with fewer than 15 minutes left. Not with everything coming together for a young team, assembled through trades and the draft by a GM only recently run out of town. (Brian Burke was in Sweden last night, so it's unlikely he saw Cody Franson put the Leafs out on top early, or Phil Kessel put the first of two would be-daggers into Boston, or James Reimer play like a goalie who can win you a playoff series.)
It's been so long since the Leafs even made the postseason, that maybe the fans had forgotten that things always end badly. Thousands packed the open-air viewing party at Maple Leaf Square, outside the Air Canada Centre, as if they thought there was actually a chance. By the time Toronto was up 4-1, it was a party, while TD Garden was a mausoleum. A lot can change in 15 minutes.
Heartbreak should be social. It should be shared with the people you loathe the most, because it's that broken, fatalistic camaraderie that keeps you all going as fans. Shirley Jackson's The Lottery, except you all lose, every time. Anyone that turned up in Maple Leaf Square may not remember what Patrice Bergeron's tying goal with 49 seconds left looked like, but they'll remember the horrified gasps:
Or Bergeron's series-winning goal, 6:05 into overtime. No sadness, little anger. Just an overwhelming urge to get out of there, to go somewhere you aren't defined by your hockey team. In Toronto, at least, I'm not sure such a place exists.
The Maple Leafs did something truly amazing last night, something rarer than any Stanley Cup: they made unaffiliated fans feel sympathy for Toronto. There but for the grace of god goes our non-cursed team.
G/O Media may get a commission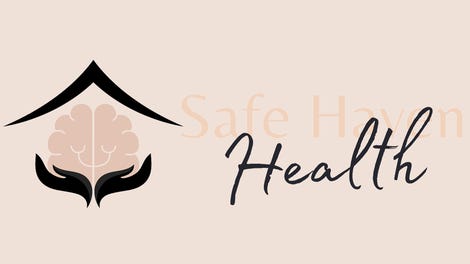 Addiction counseling
Safe Haven Health
Toronto is a city that hypes up its crappy teams year after year, only to tear them down as the hockey world exalts. But this year's team was pretty good, and young, and expectations were low, and if the Leafs were able to steal a series, perhaps Toronto could be begrudged its joy. More than that, a series win would have been unexpected. Leafs fans were prepared for the worst. This was worse than that.
It's the type of loss that makes a later triumph that much sweeter. It's also the type of loss that makes you believe that triumph will never come. The Maple Leafs remain champions of losing like this.