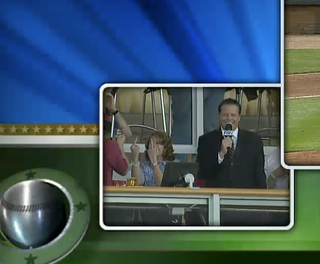 Got an image you'd like to see in here first thing in the morning? Send it to tips@deadspin.com. Subject: Morning crap
From an emailer:
FS-Ohio's Jim Day is known for awkwardly interacting with a random group of fans every game, home or away. While a painstaking back-and-forth with a 16-year-old at the Reds' "Singles Night" earlier this season has yet to be topped, this one makes a closer second. Venturing to the Great American Ball Park's Party Deck, Day interviews the birthday girl, who proclaims she's turning 29. Day attempts to get her to admit she's 50, so she reaffirms she's 29, then does a couple of these numbers to the crew. I don't get old people.
*******
Good morning. It's Thursday. It feels oddly summerish. Let's watch young girls lip-syncing.