It's about 90 degrees in New York City today. Of course, you wouldn't know that if you're trapped in an overly air conditioned office building, but that's pretty hot for late May. While the temperature should break a little next week, this could be a sign of the summer to come—a new forecast from the National Oceanic and Atmospheric Administration shows that most of the country should prepare for above-average temperatures in the coming months.

Red means hot! But a note on what you're actually looking at from the NOAA:

Darker colors mean greater chances of a hot summer, not how much hotter it's projected to be. In other words, we're not predicting that summer temperatures in Maine will be farther above average than temperatures in Florida; we're predicting that the chances for an unusually hot summer are greater in Maine than they are in Florida.
The forecasts start with the assumption that there are three possible outcomes for seasonal weather—colder than normal, roughly normal, hotter than normal—all of which are initially equally likely (they have a 33 percent chance of occurring). The actual numbers for these categories are based on dividing all the summer forecasts in the current climatological record (1981-2010) into the top third, middle third, and bottom third. Factoring in predictable weather patterns, the NOAA determines whether any one of these outcomes is more likely to happen, and how much more.
Here we can see that—for most of the country—a betting man would be well-advised to ramp up their AC units and fans this season. The middle of the country still has a roughly 33 percent chance that the weather is totally normal and a 33 percent chance that it's even colder than normal. The northeast and the west coast have a 50-60 percent chance of above average temperatures—which means more likely than not it won't just be hot in June, July, and August, it'll be hotter. And if you're reading this from Alaska's Aleutian Islands (what's it like up there?), the chances of it being hotter than normal are up to 60-70 percent.
G/O Media may get a commission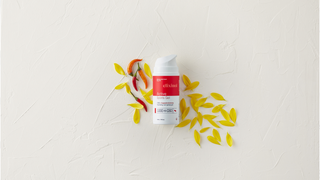 For comparison sake, it's worth noting that in 2015, the average summer temperature in the contiguous United States was, "72.8°F, 1.4°F above the 20th century average, the 12th warmest on record." Since the world is empirically getting warmer, last summer was actually comparatively mild compared to the rest of the year. Coming off spring, these warm temperatures are great news for Memorial Day weekend, but you'll definitely want to start planning your late-summer beach getaway now.