The Timberwolves are two-thirds white, despite playing in a league that's been at least 75% black for two decades:
Dante Cunningham noticed when he reported for work in Minnesota this fall that his new Timberwolves team is unlike any for which he has ever played.

"Day One, we were all in the elevator and I kind of looked up," he said about a crowded ride with many of his new teammates, "and I was just like, 'Where is everybody?' "

Everybody, in this case, being black teammates.
Yep, it's just Cunningham, Brandon Roy, Derrick Williams, Will Conroy and Malcolm Lee for now. Roy was signed this offseason, but the team also drafted Robbie Hummel, traded for Chase Budinger, jettisoned Wes Johnson and Michael Beasley, and signed Andrei Kirilenko and Alexey Shved.
Ron Edwards, Minnesota civil rights advocate, has cried foul and pointed out the exceedingly obvious:
"It raises some real questions to me about what's really intended," Edwards said. "I think, personally, that it was calculated. Is this an attempt to get fans back in the stands? Minnesota, after all, is a pretty white state.''
Both men say their concerns are heightened by the fact the team does not have a black in a position of power in the front office. The team is one of the NBA's few without a black general manager, assistant general manager or head coach
Minnesota isn't the first team to look as if they built their roster in accordance with a quota—the Star-Tribune article details the way race played into rotations in the early years of the NBA, and describes race as "a prominent story line" during the match-ups between Bird's Celtics and Magic's Lakers. Slightly more recent history brought us the Utah Jazz team that met the Bulls in consecutive finals; that team gave big minutes (though maybe not as big as you might remember) to four white guys, to the widely presumed delight of Jazz fans.
The suspicion makes sense: the all-white management of a team that plays in an especially white city has assembled the whitest team since the Celtics were doing it on purpose. Still, the Timberwolves can logically claim their personnel decisions were based on quality rather than skin color. This Wolves team is likely to be the best they've had in a while, Stiemsmas, Ridnours and Amundsons notwithstanding.
G/O Media may get a commission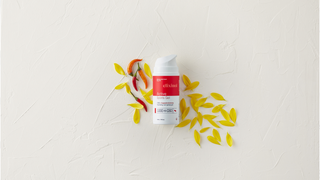 Moreover, the racial semiotics of a team that starts hip Spaniard Ricky Rubio and plays angular Russian Andrei Kirelinko and scary Montenegrin Nikola Peković is not as simple as black and white. Sure, the team is strikingly pale—but is it really safe to assume that Minnesota's racist basketball fans, such as they are, aren't also xenophobes? It's fair to make some noise about an obvious racial imbalance, but this roster construction probably isn't a strategy to excite the intolerant subset of the fan base.
Timberwolves: Pale In Comparison To The Rest Of The NBA [Minneapolis Star-Tribune]
h/t Terry S.