Tiger Woods didn't win, which is how I'll remember this year's PGA Championship. But he was close, which is what made it to me the most exciting and memorable PGA Championship in a decade. Because I don't care about golf, don't find it interesting as a sport. (Complaints can be directed here.) But I care very much about Tiger Woods as human drama: the rise; the supernova stardom; the fall, the humility, the breakdowns of his body; the comebacks; the failed comebacks; this comeback, perhaps real?; all of it. I care that so many other people care; it is impossible not to get sucked up into the excitement. I care that Tiger—not golf itself, but Tiger—can make a crowd sound like this:

That was Woods finding his way out of trouble on the ninth, and it's a good summary of his Sunday. Incredibly, he didn't hit a single fairway through the first nine holes, and equally incredibly, he needed just 10 putts on those same nine. Woods's final-round 6-under 64 was a story of him battling against his driver, and generally losing, but fighting back with classic approach shots and elite putting: just 23 putts on the entire day.
It wasn't enough to win, as Brooks Koepka, 14 years his junior, didn't have the same struggles with his driver, which made all the difference. But it was enough to be close. It was enough, if you just had the tournament on TV in the background while you did other things, to imagine it was 15 years ago. Tiger in the third-to-last group, surging, in his Sunday red. Birdies falling. And the crowd; oh, the crowds.
"I've covered games in the Coliseum, with 85,000 people there, hollering," a TV cameraman told Golf.com. "This was more than that ... The crowd noise for Tiger was like a storm brewing. You'd be standing on the side of the fairway and he'd be walking up it and it was like a sound wave, building up, getting louder and louder."
"You could hear the roars from different parts of the golf course," said Justin Thomas, the defending champion who had a share of the lead on the back nine but faltered to a T-6 finish. "It's pretty apparent what a Tiger roar is versus anybody else. So I knew he was making noise."
G/O Media may get a commission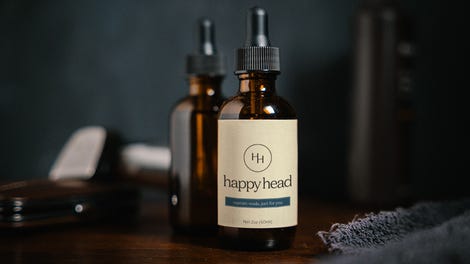 It still sounds the same. Maybe "still" isn't the right word? Maybe it sounds like it does because of everything that's happened in the meantime. Back then, the crowd went nuts because it was seeing incomparably sustained greatness. Now, the crowd goes nuts because it's seeing something it never thought it'd see again.
This is what it looked and sounded like when Woods birdied 18, at which point he was out of the running. To wit: This is a roar of appreciation for merely having contended.
Imagine if he wins another major.
It has been 10 years since Woods won a major, five years since he even won on Tour. Sixteen months since spinal fusion surgery, his fourth back surgery. Fifteen months since a DUI arrest. Fourteen months since checking himself into rehab for pain pills. The chances of Woods looking anything like a top golfer never seemed so remote as they did last summer.
Yet 2018 has been his best year since 2009, before it all went to hell. In 14 starts, Woods has five top-10 finishes, and seven top-12s. He was in contention on the final day at Carnoustie, and here at Bellerive. He has been, as they used to say, in the hunt.
No wins, though. Well, so what? He is 42 years old, playing against younger, stronger men with more stamina and without the mental millstone of having spent a decade trying to remake their swings or conquer their failing bodies. He is not supposed to win. Remember if you can, back when Tiger stalked Jack Nicklaus's mark of 18 major wins, and what you thought the remainder of his career might go like. It seemed certain; his only opponent was time. Because golfers, like any other athletes, peak and decline. Woods, through his own actions and through bad health and bad luck, was denied that graceful decline, during which he probably could have stolen the majors he needed. That didn't happen, obviously, but something wild has occurred this year. Woods is right where he should be if the last decade had just never happened: He is a 42-year-old elite golfer, past his prime but still competitive enough to seriously contend on occasion. Tiger Woods is back, not to where he was but to where he would be.
The crowds have been here waiting.