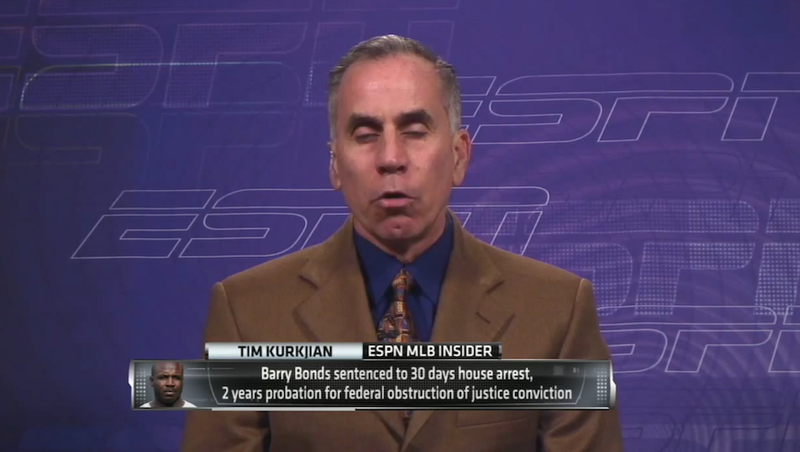 Tim Kurkjian stopped by The Dan Le Batard Show with Stugotz on Friday, and things got weird. Listeners heard Kurkjian talk about his penis size. Let's figure out how we got to this point.
Kurkjian was asked as to what he'd do if he was at a urinal and saw the man next to him staring at him. There are many ways to answer this question gracefully. Kurkjian, bless his heart, didn't use any of them.
Well, he wouldn't be staring for very long, believe me. Where are you gonna go? You're stuck. What are you gonna do? What, are you gonna stop in the middle? You can't do that. That's impossible. That's biologically impossible to do that, so, I would just stand there and finish up, I mean...
Alright, Tim, probably the least smooth way to handle that. Oh, you're still going.
I would just stand there and I would let him do whatever he wants and then run out of the bathroom.
Dammit, Tim.
H/t to Tony