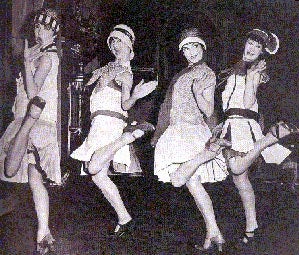 Absolutely bizarre question-and-answer session at the end of the Patriots-Cowboys game last night: Apparently, it's not so difficult to get a press pass in Dallas.
Some guy, "using a tone and syntax reminiscent of old Movietone newsreel audio," was credentialed for the postgame news conference yesterday and started asking Bill Belichick and Tom Brady some rather odd questions.
Bozo: "Champ, Champ ... Talk about your Beantown offense in the second half. They treated the boys from Big D like a couple of flapper girls who were a little loopy on the old gin and juice."

Belichick: "Next. . ."(Smirks).
We'd love to see video of this; we think it's possible it was Bert Sugar.
Cowboys Give Media Credentials To Any Old Bozos [Boston Sports Media]
(UPDATE: It's apparently some radio hoser. Should have known.)