Melissa Hodges is not only a Tennessee Titans cheerleader, but she's also a full-time molecular neuroscience researcher at Vanderbilt University. Hmm. You'd think she could have helped Vince Young.
While other Titans cheerleaders are mulling the advantages of calfskin vs. vinyl for their boots, here's an excerpt of Melissa describing a typical work day:
"Eventually we'll take the cells and we will extract RNA from them and then form cDNA, and with that we'll use a method called quantitative real time PCR, and study the gene expressions."
The 23-year-old New Orleans native recently graduated with a Bachelors in Neuroscience from Vanderbilt, and is working toward a career in medicine. She's been a cheerleader for the Titans for three years.
And then there's this, from Nashville Scene:
When she talks about using the post-mortem brain tissue of Alzheimer's patients to test how they react to certain medications, Melissa's blue eyes sparkle like her diamond-studded earring and blindingly white teeth. She's even adorable (and all the more awesome) when she talks about how she and her colleagues must guillotine rodents to study their brains.
G/O Media may get a commission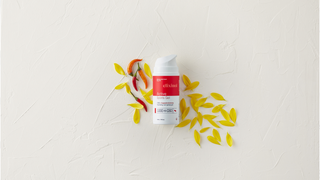 I think I'm in love.
Titans Cheerleader Shatters Stereotypes [WSMV-TV4]
How To Be A Hollaback Girl [Nashville Scene]