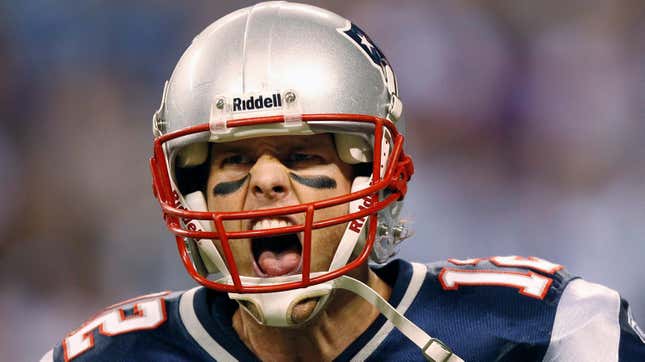 Thomas Edward Patrick Brady, Jr. will forever be known as one of, if not the greatest quarterbacks of all time. After 23 years with New England and Tampa Bay, the three-time MVP and seven-time Super Bowl champion is hanging up his cleats, and unlike last year, I actually believe him this time.
Throughout the years, we've seen numerous iconic moments involving Brady. Whether it was his 28-3 comeback against the Atlanta Falcons in Super Bowl LI, his perfect 16-0 regular season in 2007, or his improbable Super Bowl victory during his first year in Tampa Bay, shooing away any and all doubt that he was merely a product of Bill Belichick, Brady's career was stuffed to the brim with heart-stopping, pulse-racing, pupil-dilating moments that will serve as core memories for many young Boston sports fans.

I'm not here to talk about any of those though. Everybody and their mother is going to reminisce by the fireplace about those moments. No, I'm here to remind everyone of the less-than-stellar moments from Brady's career — the moments that I and every other bona fide hater will remember him for.